Beijing cases change some school breaks
By ZHANG YU, ZHANG XIAOMIN and ZHOU HUIYING | CHINA DAILY | Updated: 2020-12-30 07:19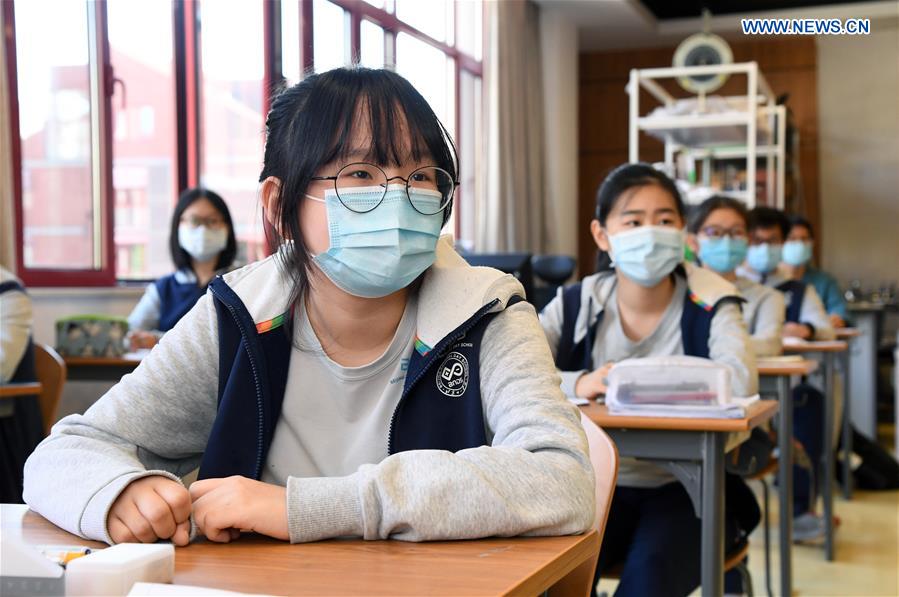 Beijing's primary and middle schools will move up their winter vacation time because the capital has continued to report new local COVID-19 cases, the Beijing Municipal Education Commission said.
Primary schools will begin their vacation two weeks early, on Jan 16, commission spokesman Li Yi said on Tuesday during a news conference held by the Information Office of Beijing Municipality.
Students in the first two grades of middle school will get out a week early, on Jan 23, while third-year students in middle school and all high school students will keep their previous schedule and start their vacation on Jan 30, Li said.
"Nothing is more important than the children's health," Li said. Primary and middle schools will be under closed management before the vacation. During the vacation, neither online classes nor activities to make up missed lessons in any form will be allowed, Li said.
Closed management usually refers to prohibiting visitors to campuses and placing some restrictions on students' movements.
Beijing reported seven local cases on Tuesday, all of whom are residents of Shunyi district and close contacts of previously reported cases, according to the Beijing Municipal Health Commission.
The city has reported 16 local confirmed cases and three asymptomatic results since the latest outbreak emerged on Dec 19.
Among the newly confirmed cases, five are from a trading service company in Jinma Industrial Park in Shunyi and the other two are drivers of online ride-hailing platforms.
No coronavirus was found on surfaces used by people at the park, except at some places where patients with confirmed cases had worked, said Pang Xinghuo, deputy director of the Beijing Center for Disease Control and Prevention.
As of 3 pm on Tuesday, Shunyi district has collected 1,296,500 nucleic acid test samples, among which 1,257,400 were processed and found to be negative, said Zhi Xianwei, executive deputy head of the district.
Beijing designated Donghaihong village in Shunyi as a medium-risk zone on Tuesday, making a total of four medium-risk zones in the capital-one in Chaoyang district and the others in Shunyi.
Liaoning province found eight new local cases and two asymptomatic carriers on Monday.
All residents of five subdistricts under closed-off management in Dalian started a new round of nucleic acid testing on Tuesday morning, Lyu Dongsheng, deputy director of the administrative committee of Dalian Jinpu New Area, said on Tuesday.
Heilongjiang province reported a local confirmed case and an asymptomatic carrier on Tuesday afternoon. The confirmed case is the 73-year-old grandmother of an 18-year-old asymptomatic carrier.
The Xuefujiayuan community in Heihe city, where the two patients live, has been classified as a medium-risk area as of noon on Tuesday, authorities said.
"Although scattered COVID-19 cases emerged in several regions, it's basically impossible for the virus to spread far because testing capabilities have been beefed up," said Zhang Wenhong, director of the infectious disease department at Huashan Hospital affiliated with Fudan University in Shanghai. Zhang, who also leads a Shanghai team of experts in the clinical treatment of COVID-19 patients, was quoted in a report by local news portal The Paper.
Zhou Wenting in Shanghai contributed to this story.