Tributes pour in for pianist Fou Ts'ong
By CHEN NAN | CHINA DAILY | Updated: 2020-12-30 07:58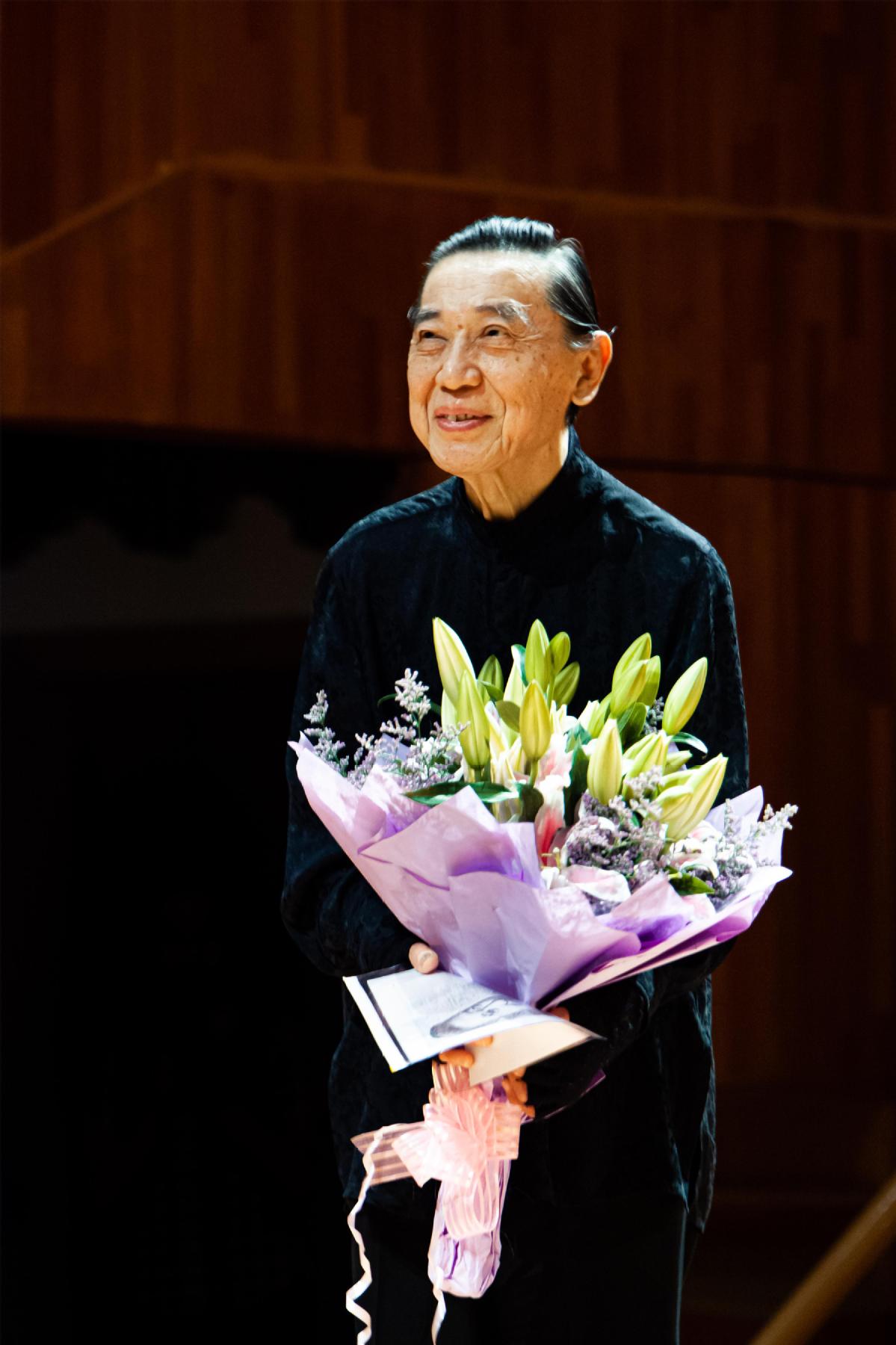 Internationally celebrated pianist Fou Ts'ong has died in Britain at the age of 86, prompting tributes from the music world. Complications from COVID-19 caused the death of the maestro on Monday, said Kong Jianing, one of Fou's former students.
Fou, who was born into an intellectual family in Shanghai, was the eldest son of the prominent Chinese writer and translator Fu Lei.
Just a day before Fou's death in London, Kong wrote on his WeChat Moments page: "Mr. Fou has been receiving treatment at hospital for two weeks. Complications in the lungs appeared a week ago… hopefully he could make it."
Kong, a professor at the Royal College of Music in London, had received regular coaching and mentoring from Fou. On WeChat, he had shared information on the pianist's medical condition that he was given by Fou's wife, the Shanghai-born pianist Patsy Toh. Toh also lives in London.
"It's a very sad moment and I want to commemorate Fou Ts'ong, the great pianist and mentor, privately," said Kong, who preferred not to comment further on Fou's death when contacted by China Daily on Tuesday.
Pianist Li Yundi wrote on Sina Weibo on Tuesday: "It's hard to believe the death of the master. Classical music is eternal and he will be with us forever with the music he performed, which will become eternity. We will follow his steps and keep on playing music. I hope that those beautiful music pieces will be with you in heaven. R.I.P."
Chinese music lovers and other celebrated pianists, such as Lang Lang, are also mourning the passing of Fou.
"Fou Ts'ong, a great artist that I respect very much. May you rest in peace in heaven," wrote Lang Lang on his Sina Weibo account on Tuesday.
Fou benefited from an intellectual and artistic upbringing in China. Fu Lei was a well-known translator, educator and art critic.
At 8-years-old, Fou began learning the piano with Italian pianist and conductor Mario Paci (1878-1946), who was the co-founder of the Shanghai Symphony Orchestra. Paci was one of the most important contributors to the development of Western classical music in China.
"When I was very young, I enjoyed playing the piano so much that I felt like I was in paradise. This had nothing to do with technique or cultivation. You can say it was a gift from heaven," Fou said in an interview from his early years.
International recognition
At 21, Fou gained international recognition after winning the third prize and a special Mazurka award in the International Chopin Piano Competition in Warsaw in 1955. The achievement made him one of the first Chinese pianists to enjoy global attention.
In 1956, he made his debut tour of Europe, earning himself the title of "Piano Poet". He was acclaimed for his interpretations of Frederic Chopin's music.
Fou moved to London in 1958 and toured internationally, including a debut with the New York Philharmonic in 1961.
In 1982, he was appointed a guest professor in the piano department of the Central Conservatory of Music in Beijing, and he visited China frequently for lectures and performances over the decades.
Marking what would have been his father's 100th birthday, in 2008, Fou gave a series of solo concerts dedicated to him.
Fou's piano training during his early years was portrayed in the book Fu Lei's Family Letters, which was published in 1981. Featuring letters written to Fou by Fu Lei and Fu's wife Zhu Meifu, the book is regarded as a crucial addition to Chinese literature. It is also held up as a guide for parenting, with a focus on building character for children.
In 2010, for the 200th birthday of Chopin, Fou gave a recital at the National Center for the Performing Arts in Beijing. At 80, he gave a recital in the Forbidden City Concert Hall in the capital.