Nation ranks top in 8 fields of science
By ZHANG ZHIHAO | China Daily | Updated: 2020-12-30 08:46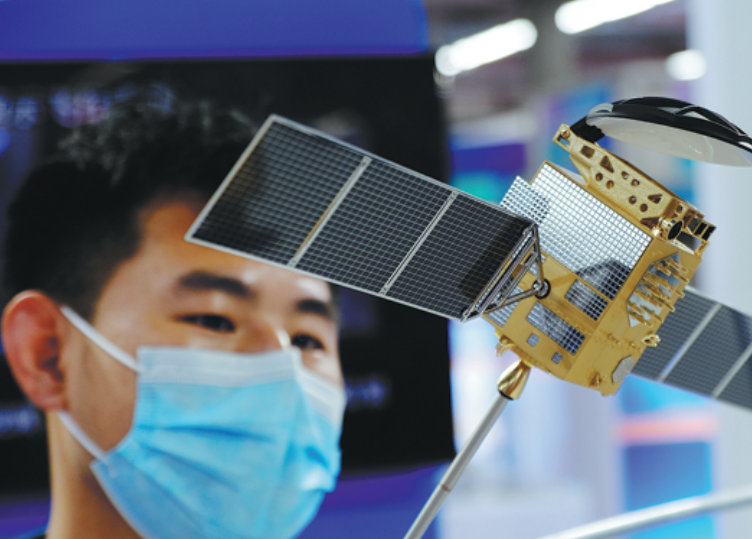 China was the world's top producer of high-quality papers in eight scientific fields last year, but remained second to the United States in the number of papers in leading science journals, a report published on Tuesday said.
The eight fields were engineering technology, chemistry, environmental and ecological sciences, computer sciences, materials science, agricultural science, physics and mathematics, according to the 2020 edition of Statistical Data of Science and Technology Papers.
A paper is considered high-quality when it is published in a journal ranked in the top 10 percent in terms of academic influence. The report has been published annually since 1987 by the Ministry of Science and Technology's Institute of Scientific and Technical Information of China.
China also ranked second in the number of high-quality papers in four scientific disciplines: biology, Earth science, pharmacy and interdisciplinary research.
Chinese researchers published 13,068 papers last year in the 155 science journals with the most academic influence - 22.4 percent of the world total and 1,750 more than in 2018.
China has ranked second in the category for 10 consecutive years, behind the US, which ranked top last year with 19,561 published papers - 33.6 percent of the world total.
For papers published in three of the world's most prestigious journals-Nature, Science and Cell-China ranked fourth, behind the US, the United Kingdom and Germany last year with 425 papers.
Four mainland universities were among the world's top 10 last year in terms of the number of high-quality published papers, with Beijing-based Tsinghua University ranking second in the world with 2,420 papers, behind Harvard University.
One notable development in China's scientific output has been an increase in the number of highly cited and "hot" papers. Highly cited papers are those ranking in the top 1 percent by number of citations over the last decade. Hot papers are ones published in the last two years that are ranked in the top 0.1 percent by number of citations, making them the best of the best in their respective fields.
In the 10 years to the end of September, China had 37,170 papers in the highly cited category, up 20.9 percent year-on-year. China accounted for 23 percent of the world's total, trailing only the US.
China was again second to the US in terms of hot papers, with 1,375 papers or 38.4 percent of the world total. The number of hot Chinese papers was up 30.2 percent year-on-year.