Web-based content, concepts lead recovery
By OUYANG SHIJIA | China Daily | Updated: 2021-01-07 09:40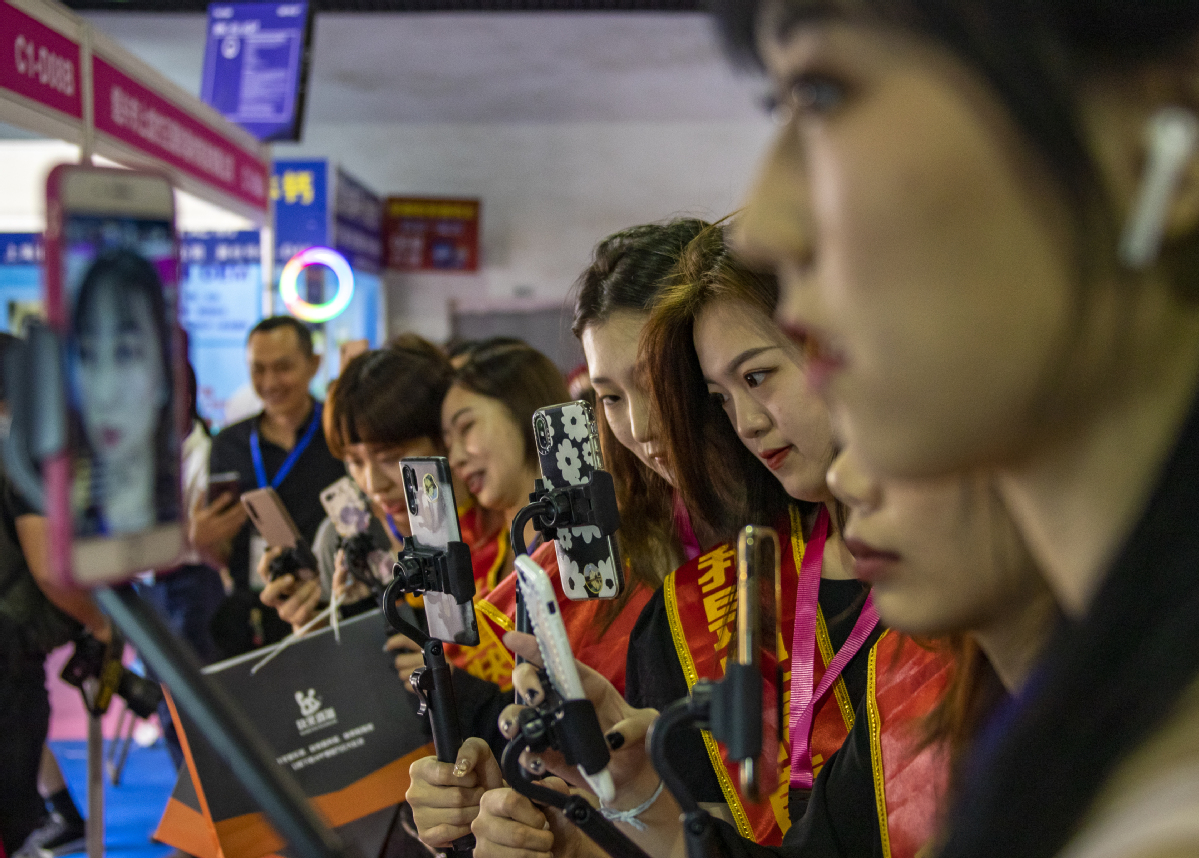 Monetizing operations, expanding audiences chief objectives of marketing firms in post-coronavirus economic revival
Ms Yeah, a Chinese influencer famous for videos in which she cooks up dishes using everyday office supplies and equipment, has made a name for herself on online platforms, where she has over 10 million subscribers.
The 26-year-old, known by many as "the office chef", has made a wide range of elaborate meals at her office desk, ranging from Sichuan-style hotpot to giant potato chips. She has in effect taken the concept of a business lunch to a whole new level.
Delivering high-quality videos is made easier for Ms Yeah thanks to her professional behind-the-scene team that helps her with digital rights management issues and translating content for her official Japanese and Korean language channels.
Collab Asia, a spinoff of United States-based digital influencer network Collab, provides Ms Yeah and many other content creators with services such as channel management, branded content consulting and digital rights management in order to expand audiences and better monetize content. In 2019, it closed a $7.5 million Series B funding round led by South Korea-based Gorilla Private Equity.
"Today, user-generated content, especially professional content, is getting more and more popular worldwide. And we're dedicated to helping those creators not just with our local audiences but helping them reach the rest of the world as well," said Raffi Kamalian, head of Collab Asia's China unit.
So far, the company has set up offices in South Korea, Japan, Indonesia, the Philippines, Malaysia, Singapore and China, and it now manages more than 6,000 social media channels.
Channels under Collab Asia management encompass a wide range of fields including beauty, lifestyle, comedy, food, gaming, music, education, pet care and sports. It said it generates over 4.5 billion monthly views on social media platforms globally.
And now the company is looking for new growth opportunities in China amid the global COVID-19 pandemic.
"We actually provide multiple things for Chinese mainland creators, especially taking online celebrities, or wanghong, to have a presence on some channels," Kamalian said.
Recognizing China's huge growth potential, Collab Asia is now more focused on bringing and localizing foreign client content for Chinese, helping them grow an audience in the fast-emerging market.
So far, it is looking at a wide range of Chinese platforms such as Bilibili and iQiyi. And since last year, it has also focused more on short video platforms including Douyin and Kuaishou.
Kamalian added that while video views on all platforms involved with the China regional market only account for 20 percent of the company's global views, the China market grew rapidly last year.
"Within the Chinese mainland market, we've seen around a 300 percent increase in the last six months, and there's still quite a lot of growth potential," Kamalian said.
Collab is just one of the many companies betting big on China's emerging online entertainment market.