Homeland is the new destination for talent
By Cheng Yu | China Daily | Updated: 2021-01-11 09:10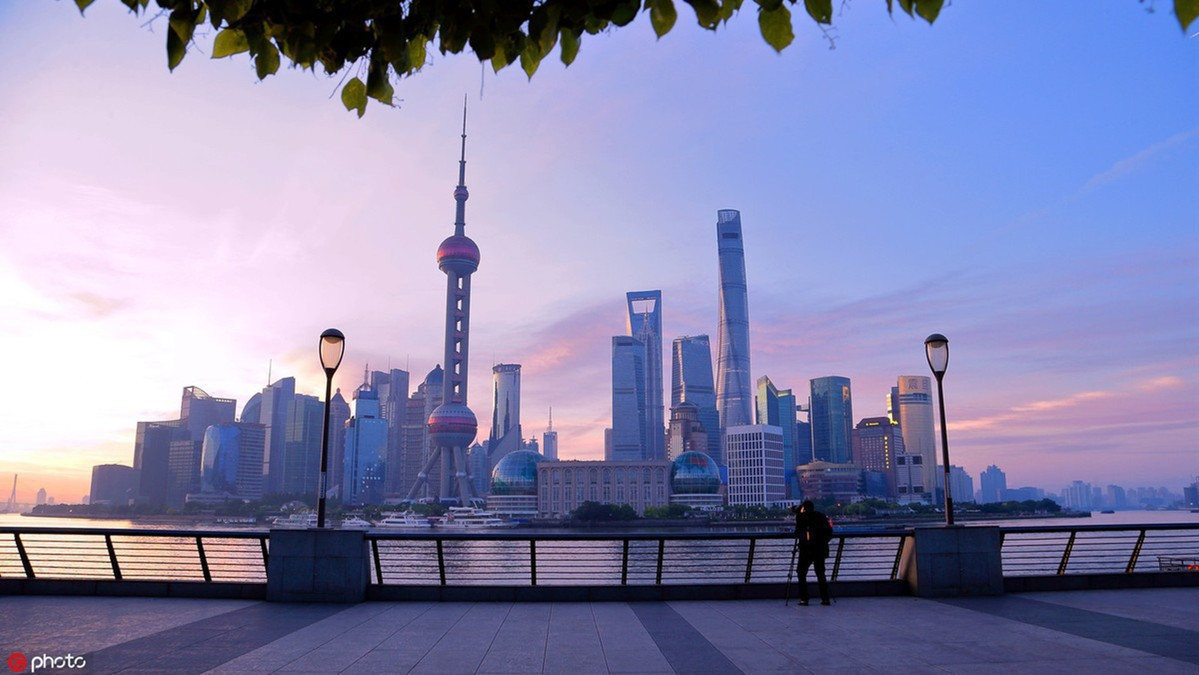 After 14 days of quarantine, Daniel Zhao, a friend of mine, who has been studying artificial intelligence in a top university in the United States, finally arrived in Shanghai. Once he was released from quarantine, Zhao began to prepare for a job interview with a local technology firm.
What surprised me was that my friend, who went to the US when he was a child and has been living abroad for over 20 years, decided to find a job in China. It was a sharp contrast to his previous plan to settle down in the US.
Zhao said one of the reasons he decided to return to China was the Chinese government's resolve to accord top priority to people's livelihoods and take every possible measure to safeguard people during the COVID-19 pandemic.
Zhao said: "The pandemic will probably end in some weeks or months. A more important aspect to note is that China has emerged as a front-runner on the global stage. Its breakthroughs in technological innovations, preferential policies for tech talent, competitive salaries for high-end professionals and huge market potential all made me ask myself, 'Why not go back?'"
Gone are the days when young Chinese students who went abroad for higher studies tended to work and live there. I've seen more and more of my foreign-educated friends flock back to China, after learning about the big changes and positives in their homeland.
For China, to make technological breakthroughs, talent is a must. In the integrated circuit or IC industry, for instance, the country's talent is quite insufficient. There will likely be a shortage of talent to the extent of 250,000 professionals by 2022, according to a white paper on the country's IC talent.
"The chip industry is a technology-intensive industry. China must consider not only 0 to 1 innovation, but also how to become globally competitive," said Wang Zhihua, a professor at the Institute of Microelectronics of Tsinghua University. "High-level talent training is the key to such innovation."
China must cultivate chip talent urgently, but it is equally important to shorten the cycle of research and application or commercialization, Wang said.
In recent years, Chinese technology companies have been beefing up efforts to forge cooperation partnerships with top universities to drive the commercialization of cutting-edge technologies. They are also gearing up to recruit top-end talent to speed up technological innovations.
Zhang Ji, a doctoral student at the Wuhan National Laboratory for Optoelectronics at the Huazhong University of Science and Technology, was recruited by Huawei Technologies Co with an annual salary of 2.01 million yuan ($310,990) last year.
As part of the company's "genius youngsters" program, four graduates were included in the program, which aims to attract global talent to the company. Huawei said that it would hire 20 to 30 top young college graduates from all over the world, and that number would increase annually to enhance the team's abilities.
"The strength of the US as a nation is not land, it's the talent. What can we learn from the US? Attract talent," said Ren Zhengfei, founder of Huawei.