Foreigners witness country's victory against poverty
Share - WeChat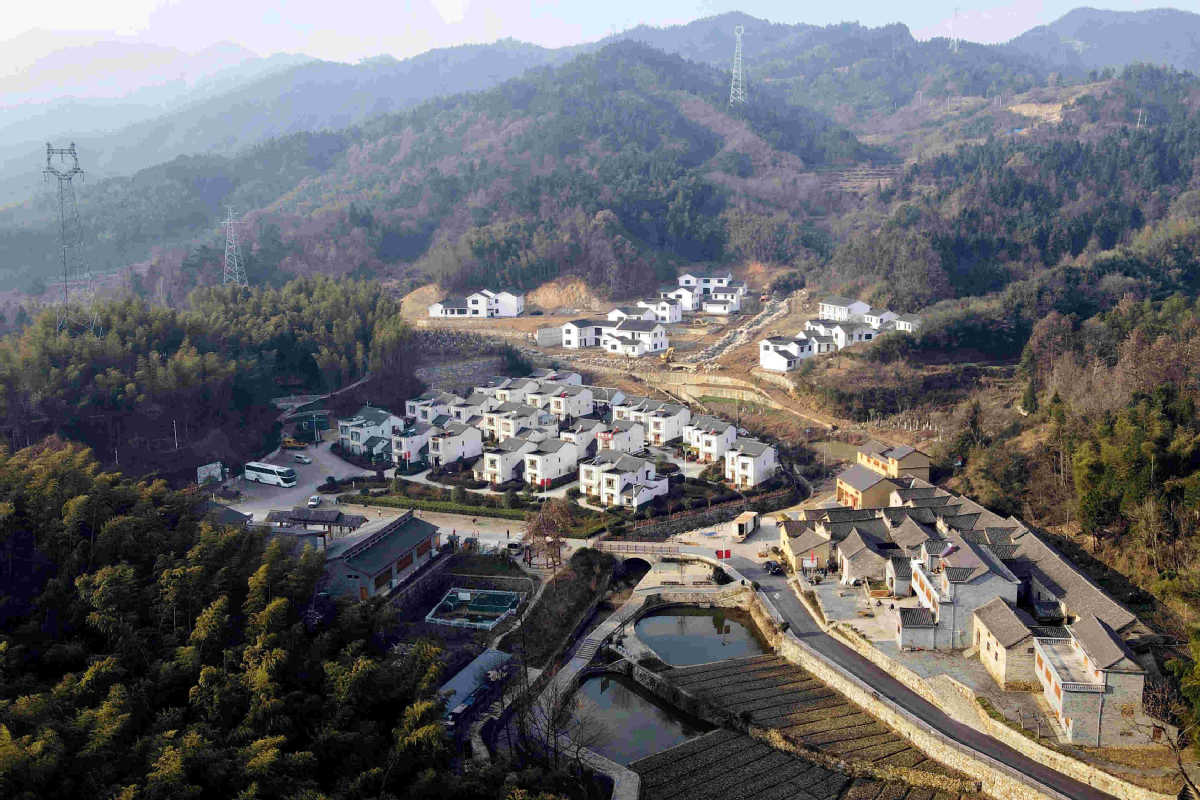 Basic needs and beyond
Economic development in Jinzhai county used to be hampered mainly by a lack of transportation infrastructure-a cornerstone for rural industries.
To banish poverty, the county has built new roads and railways, in addition to launching other infrastructure projects. It has also invested in and supported local industries, including tourism, agriculture and e-commerce.
In April last year, it was among the last nine county-level regions in Anhui to be removed from the national list of impoverished counties, ending a burdensome history.
While visiting local homes and tourist sites, Mhangami was greeted by village community cleaner Zhou Duanqiong.
She told him her husband died many years ago and she used to support her family by running a small shop. However, the income from this business was far from sufficient for her to lead a comfortable life.
However, in 2016, life changed for Zhou and her family when a new housing and infrastructure project was launched in her community.
Mhangami learned that this government project involved purchasing homes for high prices, building better-quality residences and selling these new homes back to residents at lower prices and with the aid of additional subsidies.
The authorities also launched a tourism infrastructure project, with the influx of visitors resulting in additional income and more job openings, including the cleaning position in Zhou's community.
Mhangami chatted to a class of primary school students, with topics ranging from new infrastructure in the village to subsidized school meals.
One boy whose arm was in a sling told Mhangami the bills to treat his injury were largely covered by the government.
Mhangami said the authorities clearly placed considerable emphasis on building a solid medical infrastructure.
The subsidies and insurance cover provided are "guardians of the millions of jobs and assets" the government had created for the people, he added.
At a rural clinic, Chick learned that on average, villagers from impoverished households are entitled to a 95 percent reimbursement of their medical costs. Local residents infected with COVID-19 can also have free treatment.
Another memorable moment for Mhangami during the primary school visit came when he asked pupils about their ambitions. One of them raised his hand and said he wanted to study abroad.
"Poverty is ultimately a conversation about options," Mhangami said.
"When a child, who only five years earlier would have seen the provincial capital as his goal, now speaks of the international community as a place for his dreams, poverty has truly been alleviated," he added.
"In every country in the world, there is massive debate over the definition of poverty and the poverty line. I think that what this means to the people really matters."
In addition to a minimum income to meet basic needs, China's poverty line also takes into account a range of other factors, including housing, healthcare and education.
Mhangami said that in view of this, China might actually be setting a higher bar to define poverty.
Shaun Nish said poverty alleviation efforts should not only cover people's basic needs, but also address their desire for a better life, including access to internet services.
"Wi-Fi may not be a need, but it can help you a lot, and I think the Chinese government is very good at doing this," he said.