Foreigners witness country's victory against poverty
Share - WeChat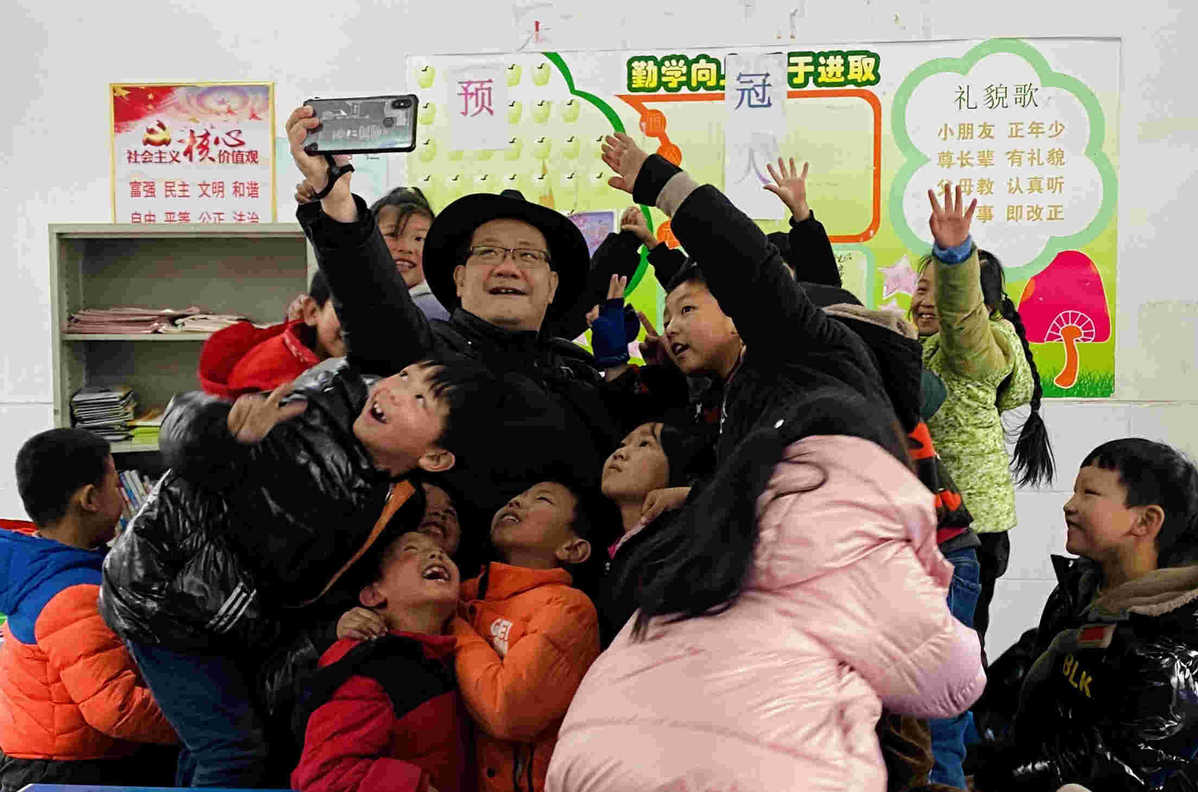 Interactions, joint efforts
During the trip, the foreigners saw how local people were working enthusiastically with the government to improve their lives.
At a hillside bee farm, Chick met the owner, a young entrepreneur who returned to his home village after working in big cities.
With government support, he employs many aged villagers, especially those from impoverished households, as beekeepers.
Chick said, "Beekeeping is excellent for all communities because it does not require intensive labor, which generally suits the elderly. Bees are also good for the environment."
Wang Jian, a young villager who runs a distribution center for express deliveries, shared his entrepreneurial story with Chick.
To launch the center, which opened in 2017, Wang took out a bank loan, borrowed from relatives and received a government grant.
Chick said, "This actually shows how much he wanted to get this business going," adding that he was impressed by the initiative taken by locals to improve their lives.
The owner of the inn where Shaun Nish stayed told him that her family used to be one of the poorest in the village, but about two years ago, she finally managed to start her own business.
The South African said: "The government gave her some money and she put in three times that amount. Now, she's doing quite well."
The central government continues to help local communities and reassess its activities. If something does not work, then it will change it, he added.
Mhangami believes that interactions and joint efforts by the public and the government are crucial to winning the battle against poverty and making such work sustainable.
"If your government has the political will to engage people and makes getting them out of poverty a priority, this is a massive difference," he said, adding that another important issue is to "be a part of the people".
"Make sure you are going there, asking them what is happening, sitting down with them and having these conversations. It immediately changes the dynamic," he said.
"I really like how seriously China takes this. How you sit down with people who have lost relatives, who have lost livelihoods and you say to them, 'I hear what you are saying.' You calculate the numbers and you say, 'This is what we're thinking and what we are going to do.' And then you do it," he said.
For Mhangami, the countless laughs and smiles he witnessed on the visit said a lot about the excellent progress made by China.
He wrote that these reactions also showed confidence in a government that prioritizes the people in the global battle against poverty.
Xinhua China Chat Studio exclusively for China Daily