Seed development helps boost food production, academy says
By WANG XIAODONG | China Daily | Updated: 2021-01-13 09:09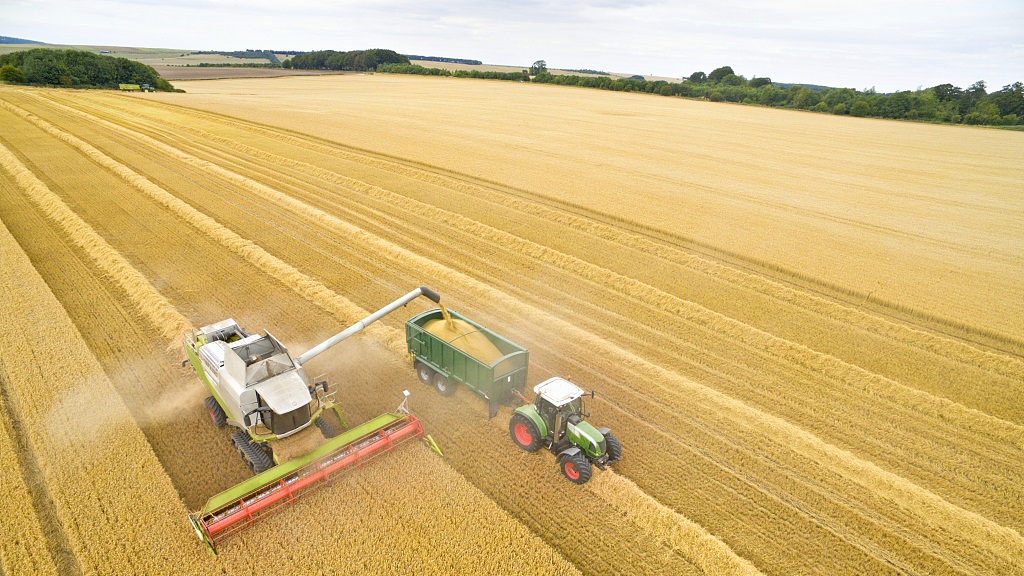 Improved research and development of seeds has greatly contributed to increased food production and overall food security in China over the past five years, the Chinese Academy of Agricultural Sciences said on Tuesday.
With the development of agricultural science and technology, more domestically developed crop species have been promoted, covering more than 95 percent of the total areas of crops planted in China by the end of last year, said Wan Jianmin, vice-president of the academy.
Of all the major crops, self-reliance on seeds has been achieved for wheat and rice, the two most important grains in China. Overall, promotion of superior species has contributed to more than 45 percent of the total increased grain production over the past five years, Wan said.
Total grain output in China reached 669 million metric tons last year, an increase of 8.6 percent over 2016. Per-hectare production of crops rose by 5.2 percent during the period, according to the academy.
Of major crops, a balance has been achieved between domestic supply and demand in rice and wheat over the past five years.
Most of the soybeans consumed domestically still rely on imports, although total production of soybeans increased by 44 percent during that period, reaching nearly 20 million tons last year, according to the academy.
In general, China has achieved absolute security in major grains, such as rice and wheat, the academy said.
The nation has also experienced breakthroughs in basic research and key technologies in the seed industry, and a number of new crop species have been created and promoted over the past five years, which have effectively supported food security, Wan said.
For example, researchers at the academy alone have certified 49 new domestically cultivated wheat species during that period. These species boast superior characteristics such as high yield, disease resistance and weather tolerance, he said.
Ma Youzhi, deputy director of CAAS' Institute of Crop Sciences, said China has made significant progress in crop breeding over the past decade, resulting in some world-class technologies in the breeding of some major crops such as wheat and rice, but gaps remain with some developed countries in some core technologies such as gene editing.
With increasing demand for more high-quality and environmentally-friendly food from the public, more superior crop species are needed, which requires intensified efforts for breeding technology from scientists, he said.
At a top-level meeting in December, improving scientific and technological research to empower the seed industry was listed as a priority for this year as a major means to improve food security.
Wan, the academy's vice-president, said it will step up efforts in the protection and utilization of genetic resources of crops and basic research in breeding so the seed industry can play a more important role in ensuring national food security.