Overseas returnees more interested in local jobs
By CHENG SI | China Daily | Updated: 2021-01-13 09:17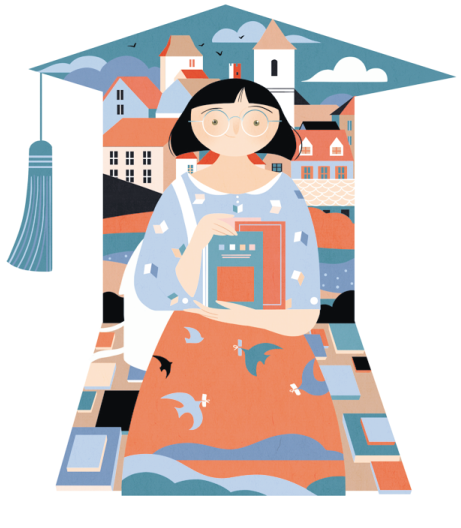 Overseas Chinese returnees have been increasingly showing interest in landing domestic jobs due to the changing international landscape and the deteriorating COVID-19 pandemic situation abroad.
Figures from a recent report by Zhaopin, an online recruitment platform, show that last year, the number of returnees willing to work in China soared 33.9 percent year-on-year. The increase in 2019 was 5.3 percent, and 4.3 percent in 2018.
The much more stable situation and effective COVID-19 control measures in place in China are the main attractions for the returnees, the report said, along with the preferential policies authorities have established for overseas students.
According to a survey in the report, roughly 57 percent of surveyed returnees chose to come back because of the relatively safer environment amid the pandemic while 45.3 percent said they returned for a "more convenient life".
The recovering job market and economy have also played key roles in luring overseas students back to China, the report said.
About 42 percent of those surveyed said they prefer working domestically because of the recovering economy, and 36.8 percent said they trust the job market in China can offer better job opportunities.
According to the report, about 64.6 percent of survey participants were age 25 to 34, the largest group of respondents. The next largest group was 16 to 24, making up roughly 25 percent of participants, while those age 35 comprised the rest.
Further, 72.4 percent of those surveyed held master's degrees, a slight increase from 70.7 percent in 2019.
However, possessing those degrees didn't give them advantages in finding jobs or starting their own businesses. This is because of a yet-to-be improved information channel between the employers and returnees and meager subsidies provided to the startups, according to Zhaopin.
For example, more returnees needed more time to find jobs early last year.
In a recent survey carried out by Zhaopin, about 21 percent of the surveyed said it took them four to six months to find their first domestic job in 2020, while only 11 percent needed that much time to find such jobs in 2019.
In consideration of the problems overseas returnees have encountered while job hunting, the central government has made efforts to offer them more help.
Chen Jiacai, director of the overseas study services center of the Ministry of Education, said at a news conference in late December in Beijing that the ministry is improving one-stop services for returnees including offering job information, household registration services and assistance in startups to help them settle down.
"The COVID-19 epidemic has created challenges for overseas students looking for jobs, so we've organized online job fairs, with more than 1,000 companies looking to fill 20,000 vacancies offered at these fairs last year," he said.
"Considering that returnees may lack information about the domestic market or experience in attracting investments for their startups, we also offered them training courses, and we plan to build bases for them to start their businesses," he added.
He said that the ministry will continue to expand online job fairs for overseas returnees in the near future and will also improve services and efficiency to ensure a friendly environment for returnees.