US resumes WHO support, aims for $1.9t virus response
China Daily | Updated: 2021-01-23 08:15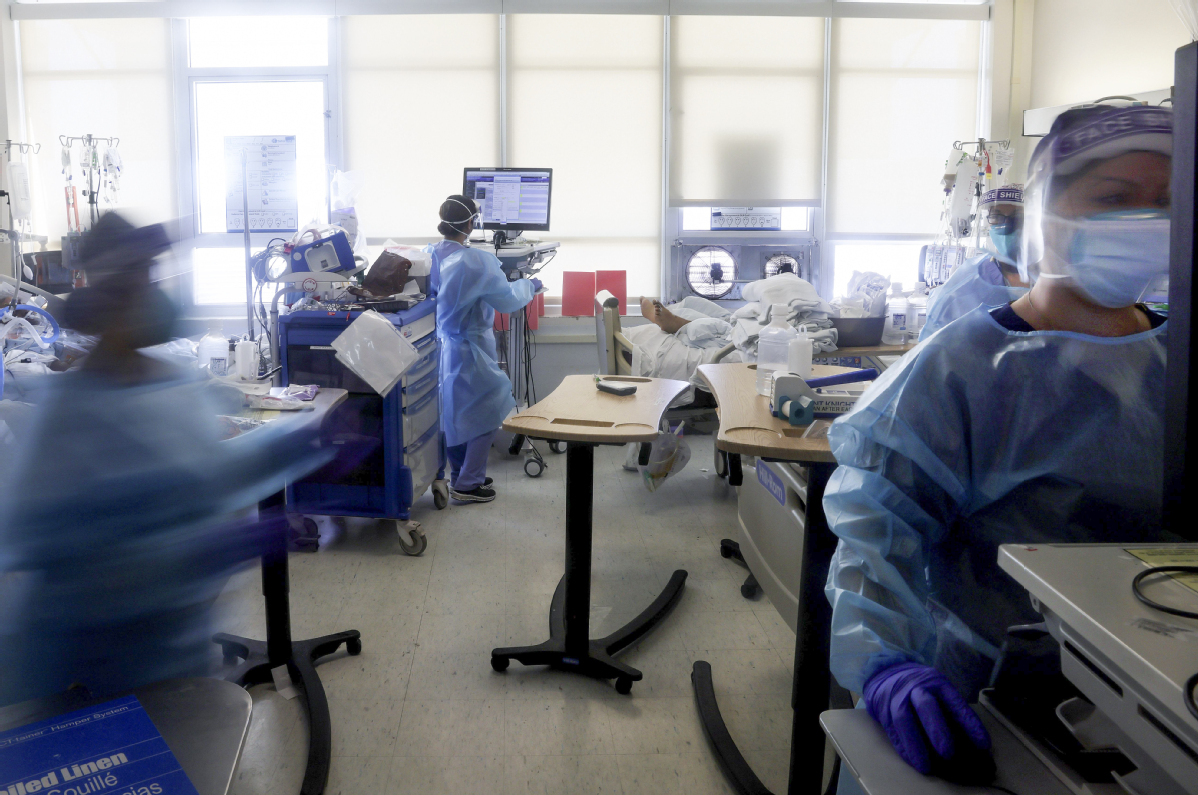 The United States on Thursday said it would resume its financial support for the United Nations' health agency as the country is enduring record levels of coronavirus infections and deaths.
It came as US President Joe Biden kicked off his national COVID-19 strategy to ramp up vaccinations and testing, reopen schools and businesses and increase the use of masks-including a requirement that people in the US use masks while traveling.
The new president has vowed to take far more aggressive measures to contain the virus than his predecessor, starting with stringent adherence to public health guidelines. He faces steep obstacles, with the virus actively spreading in most states, progress slow on the vaccine rollout and political uncertainty over whether congressional Republicans will help him pass a $1.9 trillion economic relief and COVID response package.
On his first day on the job, Biden confirmed he had reversed the decision of former president Donald Trump to quit the World Health Organization.
And on Day Two, Biden's chief medical adviser, Anthony Fauci, confirmed that the US would continue its hefty payments to the UN organization's budget, prompting a wave of relief among international health experts.
"Under trying circumstances, this organization has rallied the scientific and research and development community to accelerate vaccines, therapies and diagnostics," Fauci said at a WHO meeting via video link.
Biden was a fierce critic of Trump's approach to tackling the virus in the US, which has recorded more than 24 million COVID-19 cases and over 408,000 deaths.
The richest country in the world remains the worst hit by the pandemic, accounting for more than 25 percent of global cases and nearly 20 percent of global deaths.
The new president is seeking to vaccinate 100 million people in 100 days, increase the use of masks and testing, expand the public health workforce and offer more emergency relief to those struggling with restrictions.
"For almost a year now, Americans could not look to the federal government for any strategy," said Jeff Zients, coordinator of the new COVID-19 task force. "As President Biden steps into office today, that all changes."
But some independent experts say the administration should be setting a higher bar for itself than 100 million shots. They point out that infection rates are spiraling, vaccine campaigns are still in their infancy and the global death toll is now above 2 million.
Biden signed a raft of new executive orders to curb the pandemic, describing the endeavor as a "wartime undertaking" as he spoke to reporters from the Oval Office.
"In addition to wearing masks, everyone flying to the United States from another country will need to test before they get on that plane, before they depart, and quarantine when they arrive in America," he said.
The testing requirement was announced this month by the Trump administration, but quarantine was only a recommendation.
It came as alarming, more contagious variants of the virus have emerged around the world.
The measures are part of Biden's national plan, outlined in a 200-page document-"National Strategy for the COVID-19 Response and Pandemic Preparedness".
As part of his strategy, Biden will order the establishment of a COVID-19 Health Equity Task Force to ensure that minority and under-served communities are not left out of the government's response.
Since the pandemic began, mask-wearing, which public health experts say is among the most effective means of curbing the spread of COVID-19, has been a divisive issue among the US public.
Xinhua, other agencies and Ai Heping in New York contributed to this story.