Indonesia longs to see tourists back
By LEONARDUS JEGHO in Jakarta | CHINA DAILY | Updated: 2021-01-25 09:59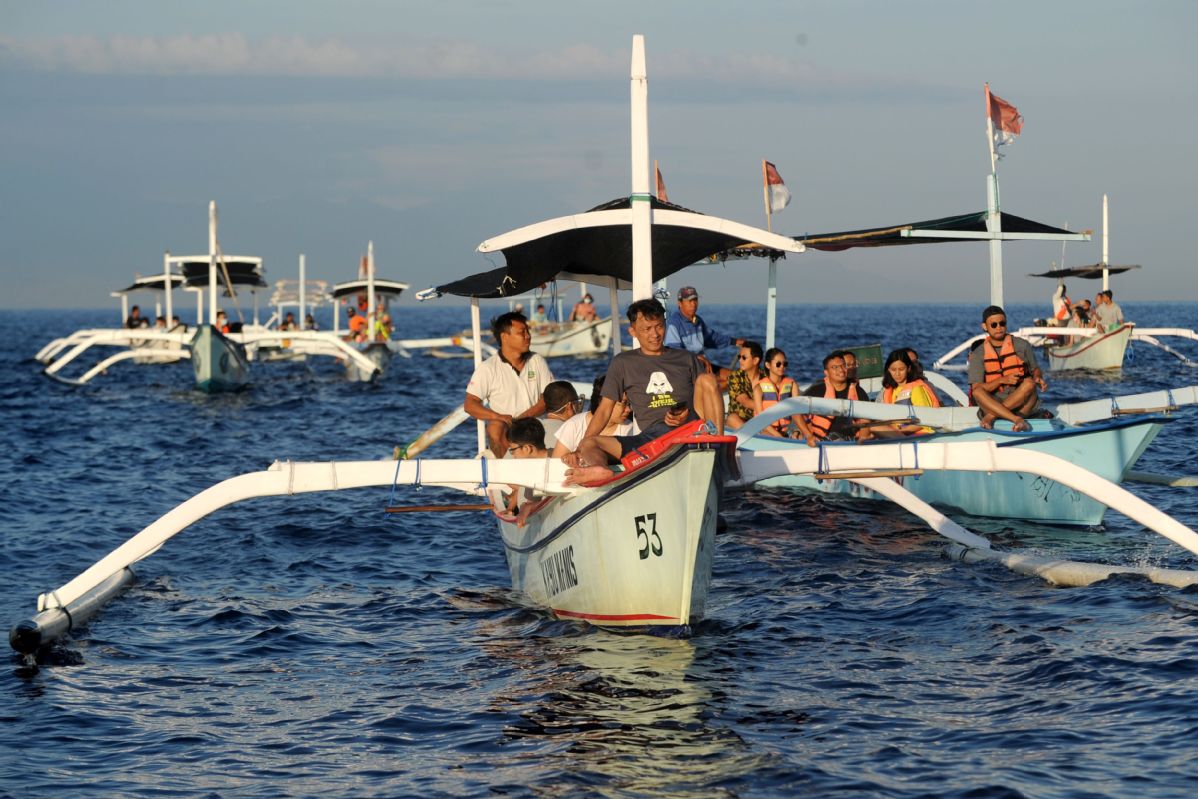 Country counts on return of inflow of Chinese that dried up due to virus
Amid rising relief and hope with vaccinations, countries such as Indonesia are now looking to China for their economic recovery, at least for a part of it in tourism.
Indonesia expects significant numbers of Chinese tourist arrivals from this year, although it may be too early to say that Southeast Asia's largest country will soon be ready enough for tourist arrivals in the coming months.
For Indonesia, the most at stake in the coming months is its capability to protect visitors from COVID-19 with adequate facilities and healthcare networks, which was seriously discussed in recent weeks by President Joko Widodo, the newly appointed Minister of Tourism and Creative Economy Sandiaga Uno and other senior officials.
Nationwide vaccination for the country's 270 million people over and beyond the year is posing a daunting challenge.
By 2019 Indonesia was the world's third-most attractive tourist destinations for Chinese travelers, after Japan and Thailand.
Chinese tourist arrivals made up the second-largest group after Malaysians during the year, reaching 2.07 million, or nearly 13 percent of total international arrivals, which reached 16.1 million.
In 2018 Indonesia received 2.1 million Chinese tourists, which ranked second to the 2.5 million Malaysians. In that year Indonesia had 15.8 million arrivals.
And last year, when Indonesian tourism suffered a crushing blow due to the COVID-19 pandemic, it had only 3.5 million inbound travelers between January and September. Last April the country banned the incoming of leisure visitors "until the COVID-19 pandemic is over". Figures on countries of origin of the 3.5 million tourists are unavailable.
Tourism has developed into a dependable economic sector for Indonesia that in 2019 accounted for 5.5 percent of its GDP.
For this, while boosting the development of tourism infrastructure and facilities in different areas of the vast archipelago, Indonesia has carried out large-scale promotions over the years to attract more travelers, from China and other major source countries.
President Joko Widodo has directly raised the issue of more Chinese visitors with President Xi Jinping. The two countries signed a tourism collaboration agreement in Bandung in April 2015, after the commemoration of the 60th anniversary of the Asia Africa Conference in the West Java provincial capital.
The effect of the Bandung agreement was mostly visible in North Sulawesi from 2016 to 2019. Direct flights subsequently opened to China have helped boost the popularity of that area among holidaymakers.
Both countries are also encouraging more Chinese tourists especially to visit "Bali and 10 New Bali destinations" such as Lake Toba (North Sumatra), Labuan Bajo (East Nusatenggara), Mandalika (West Nusatenggara) and Jakarta's Thousand Islands.
Under discussion
Moreover, as coronavirus vaccines including Chinese products become available in more and more countries from this year, governments and the tourism industry are keeping an eye on the 100 million Chinese projected to make outbound trips this year alone. Direct and chartered flights from China are among those under discussion.
A forum at Lake Toba on Dec 18, on the occasion of the 70th anniversary of Indonesia-China bilateral relations, focused on "Key super priority tourism destinations" that aimed to attract Chinese investors to tourism infrastructure and facility projects in Indonesia.
On exactly when Indonesia will allow in foreign tourists, its Coordinating Maritime Affairs and Investment Minister, Luhut Pandjaitan, said recently: "I think it will be after the first vaccination … I think the situation (with the pandemic) will begin to get better in May, or June, or July."
His answer also expressed the hope many Indonesians now place in the efficacy of China's Sinovac COVID-19 vaccine, which is being used across the country. President Widodo received the first injection on Jan 13.
In addition to being Indonesia's largest trading partner, China is its third-largest source of overall investment, after Singapore and Japan, as disclosed by the Investment Coordinating Board.
The writer is a freelance journalist for China Daily.