Urbanization best solution to 'spring rush'
By Liu Jian'e | chinadaily.com.cn | Updated: 2021-01-27 12:07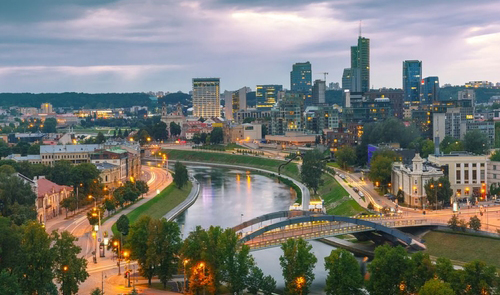 Many local governments have appealed to people to stay where they work during the upcoming Spring Festival holiday to reduce the risk of infection in the wake of sporadic outbreaks of the novel coronavirus in some parts of the country. Some local authorities have even unveiled plans to give people subsidies to persuade them to stay in the places where they work, and rural communities are encouraged to take care of the left-behind children and the aged people during the festival.
The Ministry of Transport previously estimated that about 1.7 billion trips will be made during the Spring Festival travel rush this year, and even though the number is down 40 percent from 2019 — and just 10 percent up compared with last year — it poses a daunting challenge to the country's pandemic prevention and control work.
However, it should be noted that the primary reason for the annual human migration is the unbalanced development of rural and urban areas. As such, the long-term solution to this problem is balanced urbanization.
Since the mid-1980s, migrant workers from rural areas have flocked to urban areas, mainly to the coastal region of eastern China, in search of better-paying jobs. Apart from accelerating the development of urban areas, this has also led to the decline of the countryside and unbalanced regional growth. Another outcome of the migration of a large number of rural workers to cities is the large number of left-behind children and lonely senior citizens in the countryside.
Migrant workers from rural areas also find it hard to integrate into urban societies, and some live in poor conditions. Worse, due to their low incomes, they tend to save as much as possible, by limiting their consumption, which is not good for economic development. The farmlands and houses they leave behind in the countryside fall into disrepair, with some becoming unusable. Many left-behind children can't receive proper education and guidance, or learn life skills, with some even dropping out of schools.
The unbalanced urban-rural development is the principal reason behind the people-oriented urbanization reform. But the government's focus on the development of the central and western regions is prompting an increasing number of workers from rural areas to migrate to these regions.
During the 13th Five-Year Plan (2016-20) period, the country had set three principal tasks, including the "urbanization" of about 100 million rural residents of the central and western regions. The other two tasks were increasing urban residency for about 100 million rural people who have migrated to cities, and rebuilding rundown urban areas and villages in cities to provide accommodation for another 100 million people.
Over the past few years, however, due to the narrowing development gaps among regions, increasing standards of living and more work opportunities in rural areas and lower-tier cities, a large number of migrant workers have chosen to return home, creating opportunities for intra-regional urbanization. Studies show that about 30 percent of migrant workers prefer to work in county-level cities, compared with less than 10 percent who want to work and live in top-tier cities.
The central authorities have repeatedly called for expediting the process of granting permanent urban residency to people who move from rural to urban areas for work. It also said that more efforts should be made to revitalize rural areas, promote high-quality growth of agriculture, and improve the livelihoods and living standards of rural people.
So authorities in the central and western regions should combine the measures to revitalize rural areas, alleviate poverty through relocation of people, facilitate urbanization and strengthen inter-regional cooperation to pursue balanced urban-rural development.
They should also make efforts to grant rural residents working in cities urban hukou (household registration), improve the cost-sharing mechanism and help rural residents living in cities through favorable policies. And they should help rural workers to return to their hometowns by creating more job opportunities in rural areas and county-level cities.
Hopefully, people-oriented urbanization will lead to an ideal situation where we may no longer need to use terms such as migrant workers, left-behind children and lonely senior citizens to describe certain groups of people, because no one will have to leave their hometowns in search of better-paying jobs — and therefore there will be no mass migration during the Spring Festival holiday.
The author is professor of sociology at Yunnan University. The views don't necessarily reflect those of China Daily.