Tesla raising capacity of gigafactory in Shanghai
By LI FUSHENG | China Daily | Updated: 2021-01-29 09:37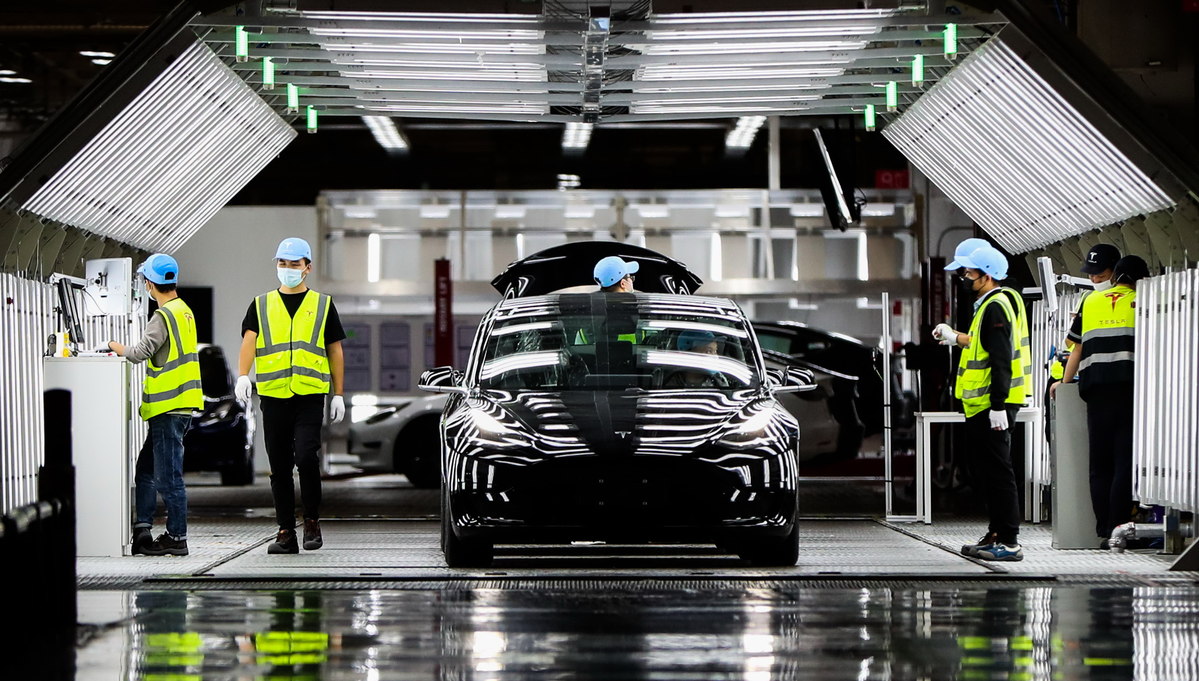 Tesla will scale up the annual production capacity of its Shanghai gigafactory this year from 250,000 vehicles to 450,000, as locally-made sedans and crossovers are gaining popularity in China and overseas, the electric carmaker from the United States said on Thursday.
China has been one of Tesla's biggest markets globally. Data from the China Passenger Vehicle Association show that 137,459 China-made Model 3 sedans were sold last year, topping the list of the most popular electric cars in the world's largest new energy vehicle market.
That helped Tesla's global deliveries in 2020 to reach 500,000 units, up 36 percent on a yearly basis, despite COVID-19 that hampered production and sales of many established carmakers, including Volkswagen and GM.
Apart from the Shanghai plant, Tesla is also working to build capacity in Berlin and Texas, which are expected to start production this year.
"We are planning to grow our manufacturing capacity as soon as possible," said Tesla in a statement.
"Over a multiyear horizon, we expect to achieve 50 percent average annual growth in vehicle deliveries. In some years we may grow faster, which we expect to be the case this year."
Tesla was the first and only international electric carmaker to build a wholly owned plant in China. The first China-made model, the Model 3, started deliveries last January. Now around 5,000 Model 3s are rolling off the assembly line in Shanghai each week.
Tesla started to deliver its Model Y earlier this month. The carmaker began exporting the Model 3 from China to Europe in October, and will start the shipments of such models to other Asian countries this year, it said.
Ye Shengji, deputy secretary-general of the China Association of Automobile Manufacturers, said China's new energy vehicle market will continue the current momentum, estimating their sales to reach 1.8 million units this year.
Last year, NEV deliveries in China totaled 1.37 million, up 10.9 percent year-on-year, despite a dip in the country's overall vehicle sales, according to the CAAM.
China has been the world's largest market for NEVs after overtaking the US in 2015.
The growing global popularity of NEVs has lifted Tesla's deliveries and its valuation in the capital market, experts said.
Tesla's share price surged nearly 10 times during the year and was traded at $864.16 on the Nasdaq on Wednesday. The company's revenue totaled $31.5 billion in 2020, while net profit reached $721 million, marking the first ever financial year in which Tesla made a profit, according to its financial statement.
"The past year was transformative for Tesla. Despite unforeseen global challenges, we outpaced many trends seen elsewhere in the industry," said the carmaker.
Other international carmakers are speeding up efforts to cash in on the potential of the NEV segment. On Thursday, Ford announced it would start production of its electric Mustang Mach-E in China, to take on rivals including Tesla's Model Y.