Putin hails globalization as anti-poverty weapon
By REN QI in Moscow | China Daily | Updated: 2021-01-29 09:40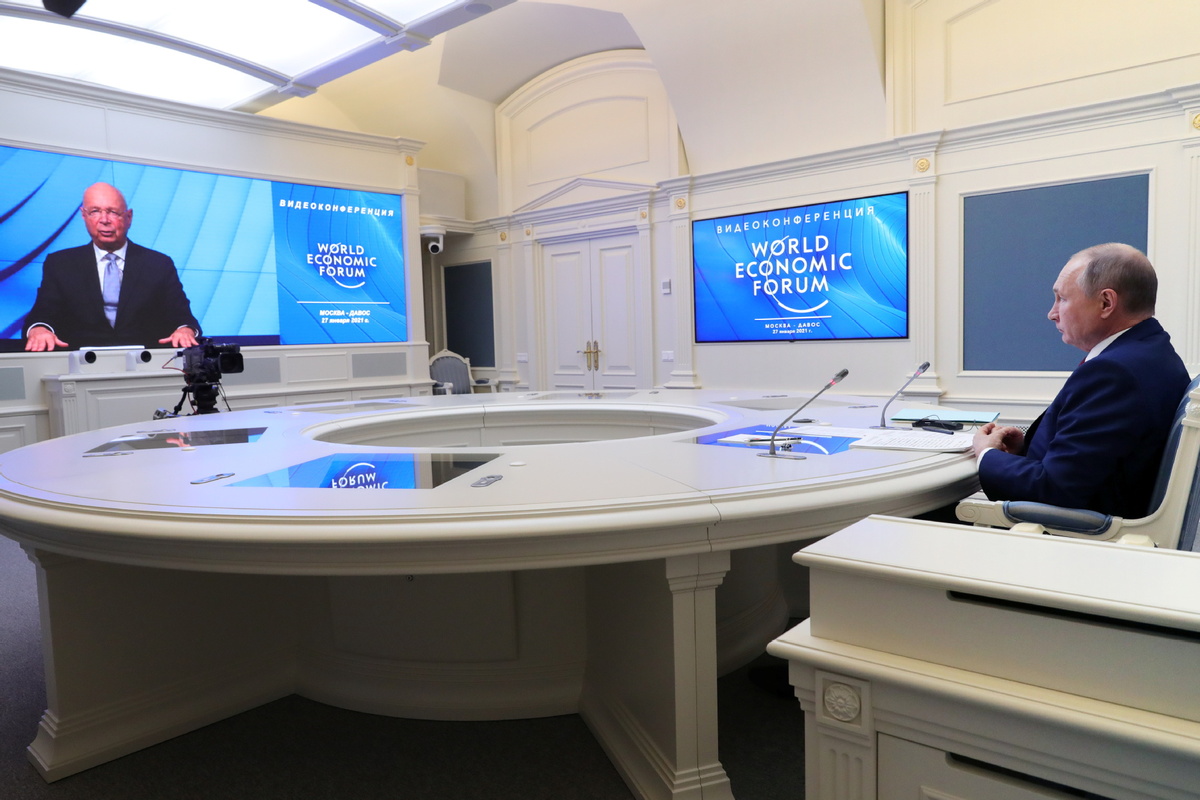 Russian President Vladimir Putin on Wednesday credited globalization as a factor in having driven economic growth in developing countries over recent decades.
In a speech at a World Economic Forum event, Putin pointed to poverty-alleviation efforts that had benefited more than a billion people over that period.
Even with the deep economic crises that broke out in 2008 and 2020, the past 40 years have been "super successful" for the global economy, the Russian leader said. Since 1980, global per capita GDP has doubled in terms of real purchasing power parity, he told the World Economic Forum Virtual Event of the Davos Agenda.
Putin cited the case of China, where the number of people with lower incomes went down dramatically from 1990 down to recent years. He added:"This is definitely China's success."
In Russia, the number of those in poverty has fallen from 64 million in 1999 to about 5 million now, he said.
Russian experts agree that China's poverty-alleviation efforts have amounted to a great achievement.
Sergei Luzyanin, a professor at the Moscow State Institute of International Relations under the Russian Foreign Ministry, said China's poverty program has been implemented on an unprecedented scale.
"The growth of Chinese prosperity, the growth in GDP per capita and the rate of the implementation of the anti-poverty program are impressive and prove the high efficiency of the efforts undertaken by the Chinese leadership," Luzyanin said.
A vital role
Oleg Timofeev, associate professor at the Peoples' Friendship University of Russia, said China's fight against poverty has played a vital role in its economic development.
In Putin's first speech at the World Economic Forum Davos Agenda in 12 years, he underlined the need for nations and regional blocs to coordinate on policies in order to avoid conflicts amid global tensions.
He called for joint efforts to strengthen global institutions that bear responsibility for ensuring stability and security in the world and for making the rules of conduct for the global economy and trade.
"It is obvious that the era associated with attempts to build a centralized and unipolar world order is over," Putin said.
He said different regions of the world have emerged with their own political and social characteristics during their economic development.
However, trade barriers, sanctions and other restrictions are being used by some countries to pressure others that do not agree to be "obedient", Putin said.