Digital vaccine passports get more consideration globally
By BELINDA ROBINSON in New York | China Daily Global | Updated: 2021-02-18 13:16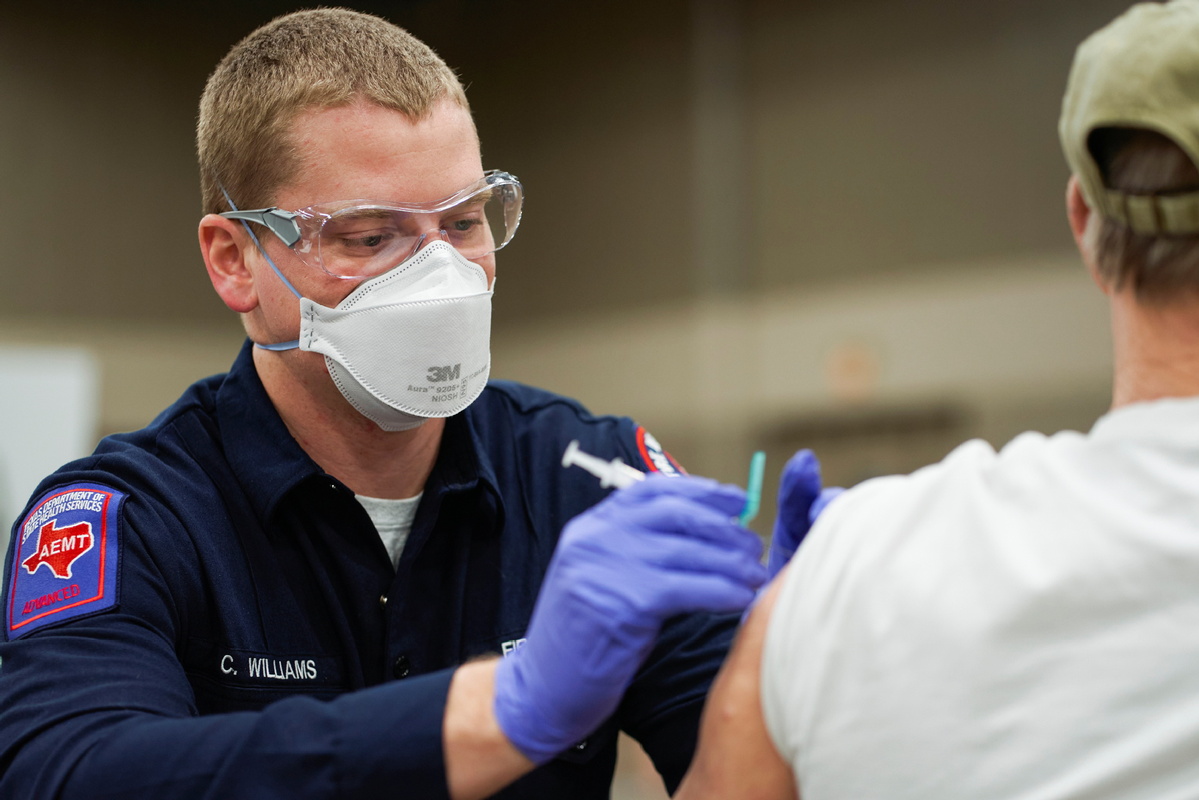 Governments and airlines worldwide may soon require a vaccine passport that proves a person has been given a COVID-19 vaccination before being allowed to fly or get access to essential services.
The US government is looking at such a proposal after President Joe Biden recently signed an executive order asking government agencies if it is possible to link a coronavirus vaccine certificate to a digital database.
It isn't just governments and airlines that are interested in implementing such a type of program, so are cruise ships, travel companies, sponsors of live events and many others.
Privacy advocates, however, fear that giving airlines or governments details about a person's health could breach their privacy. They also fear it will penalize people in countries without widespread access to vaccinations.
Privacy International, a British-based group that defends people's privacy from companies and governments has warned: "Until everyone has access to an effective vaccine, any system requiring a passport for entry or service will be unfair."
Nevertheless, various forms of a digital vaccination record or some other type of proof of being vaccinated are either being used or are underway.
Denmark plans to have a program that uses a digital passport that will show a person has been vaccinated.
Etihad Airways and Emirates will soon start using a digital travel pass app that was developed by the International Air Transport Association (IATA) to show a traveler has been vaccinated, according to The New York Times.
Nick Careen, IATA senior vice-president for airport, passenger, cargo and security, said in a statement: "This is the first step in making international travel during the pandemic as convenient as possible giving people the confidence that they are meeting all COVID-19 entry requirements by governments."
Most governments would like to see a universal approach to a digital passport, as many countries want to see a negative test before a person enters.
But several companies in a host of different countries are developing their own vaccine passports.
In the US, IBM is developing a digital health pass that would show if a person has been vaccinated in order to gain access to the workplace and other venues.
A coalition of health and technology firms has launched the "Vaccination Credential Initiative'' to show proof of vaccinations.
A digital pass dubbed "CommonPass" is under development by The World Economic Forum, the Commons Project, the Rockefeller Foundation and 350 public and private sector leaders from 52 countries.
In the UK, technology companies iProov and Mvine are testing a vaccine passport app, Bloomberg reports.
Events, shows and plays may soon demand to see a negative test before allowing people to attend. Ticketmaster, which sells tickets to live events, is considering linking a purchaser's ticket to digital vaccine records.
In New York, the hard-hit theater district of Broadway could soon reopen with smaller audiences and requirements that everyone in attendance provide a negative COVID-19 test before entry.
"Would I go see a play and sit in a playhouse with 150 people? If the 150 people were tested, and they were all negative, yes, I would do that," New York Governor Andrew Cuomo said during a news conference. "I think reopening with testing is going to be the key."
The need to show proof of being vaccinated has been commonplace for decades for travel to some countries. A booklet known as the yellow card or International Certificate of Vaccination or Prophylaxis showed past inoculations. The World Health Organization approved it.