Reimagining a legend
By Xu Fan | China Daily | Updated: 2021-02-22 07:37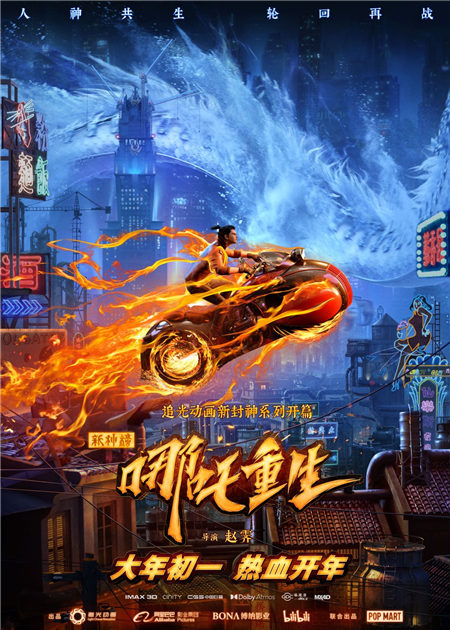 Recalling his early career as a live-action film editor, Zhao says his passion for animation has driven him to take up work with Light Chaser since 2013.
As China's film industry has continued to expand, domestic animation-once believed to be a market mostly for children and teens-has achieved remarkable progress in recent years.
"I believe China's homegrown animation industry has a promising future," Zhao says.
He cites the studio's animated films-ranging from Little Door Gods to Cats and Peachtopia and White Snake-as works that showcase its pursuit to employ state-of-the-art animation techniques to tell stories rooted in Chinese culture and history.
"That's the main draw for me," the director says.
"Light Chaser has given young talent a lot of freedom to realize their dreams."
Many insiders hope the film will become a Chinese answer to Hollywood superhero films. It won acclaim during the fiercely competitive Spring Festival holiday, obtaining 7.4 out of 10 points on the review site Douban. It may indicate a promising future for homegrown animated works.