Young people feel heat from pandemic
Share - WeChat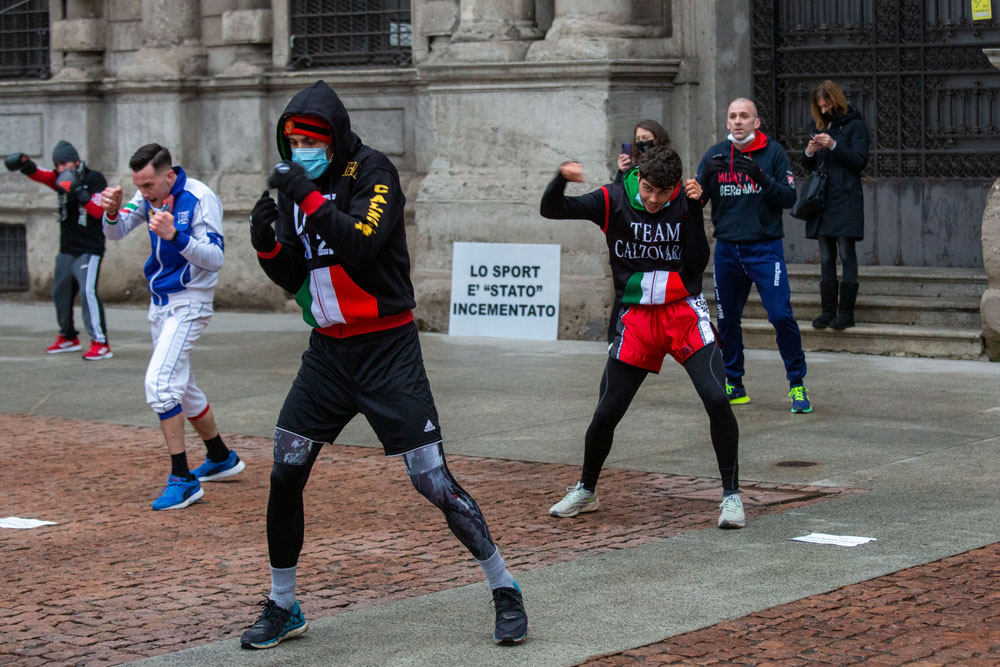 Lost contact
In the United Kingdom, a survey by the mental health charity YoungMinds found that 80 percent of young people in the country said the pandemic had affected them mentally, with isolation and loneliness exacerbated by school closures and restrictions on movement.
Harry Butcher, 20, who studies economics and international relations at the University of Glasgow in Scotland, said that when the UK first went into lockdown in March, he had already been working on a farm for two months during the winter holiday.
"Fortunately, I was able to keep this job, as agricultural work is considered essential by the government. However, within weeks, many friends working in the hospitality and retail sectors lost work or had their salaries reduced," he said.
Butcher said that when the lockdown was imposed, he was dismayed at not being able to see friends. Moreover, the seasonal work he had arranged during late spring and summer at an outdoor activity center had to be canceled.
He said he began university studies in August and had tried to find a part-time job, but places in the UK that traditionally employ students, such as bars, restaurants and clothing stores, are nearly all closed at present.
"I've mostly been looking for part-time remote administrative and secretarial work, which seems to be one of the few areas where companies are still hiring, although I've yet to hear back from anywhere I've applied to," he said.
Butcher added that he is quite lucky he is studying nearly all the time, because he has a student loan to support him. However, friends who decided not to further their studies after high school have been less fortunate, as they have been unable to progress into their preferred careers and are stuck in lower-skilled jobs, such as warehousing and supermarket work.
"The overriding feeling among many young people in Britain is that our lives are on hold. It certainly appears that the occupations and sectors in which younger people work have been impacted far more by coronavirus than sectors in which workers tend to be older and more established," he said.
Butcher said he is not confident that COVID-19 will be fully contained and that life will return to normal anytime soon.
He added that the most worrying factor in the UK has been the inconsistent messages sent to the public and "flip-flopping on crucial issues-for example, the face mask policy".
In March, people were told that the effectiveness of masks was "very limited" and that there was no reason for anyone other than medical professionals to wear one.
"By July, however, they were mandatory in shops and on public transport, and in January, we were warned that we have 'blood on our hands' if we did not wear a mask," he said.
In the United States, Phillip Blue, 33, a psychologist from Chicago, said the pandemic is affecting people from all walks of life, and he is particularly concerned about those in blue-collar jobs, such as restaurant employees.
"As a psychologist, I feel that young people are struggling with remote learning, especially students who do not have a lot of home supervision," he said.
However, he added that he is confident that the US and Chinese governments will be able to curb the pandemic.
"I sure hope it's soon, because I really miss seeing my friends in Beijing and Shanghai. This is the longest I have gone without seeing them in person," he said.