Chinese treatments benefit world
By LIU ZHIHUA | China Daily | Updated: 2021-03-01 09:50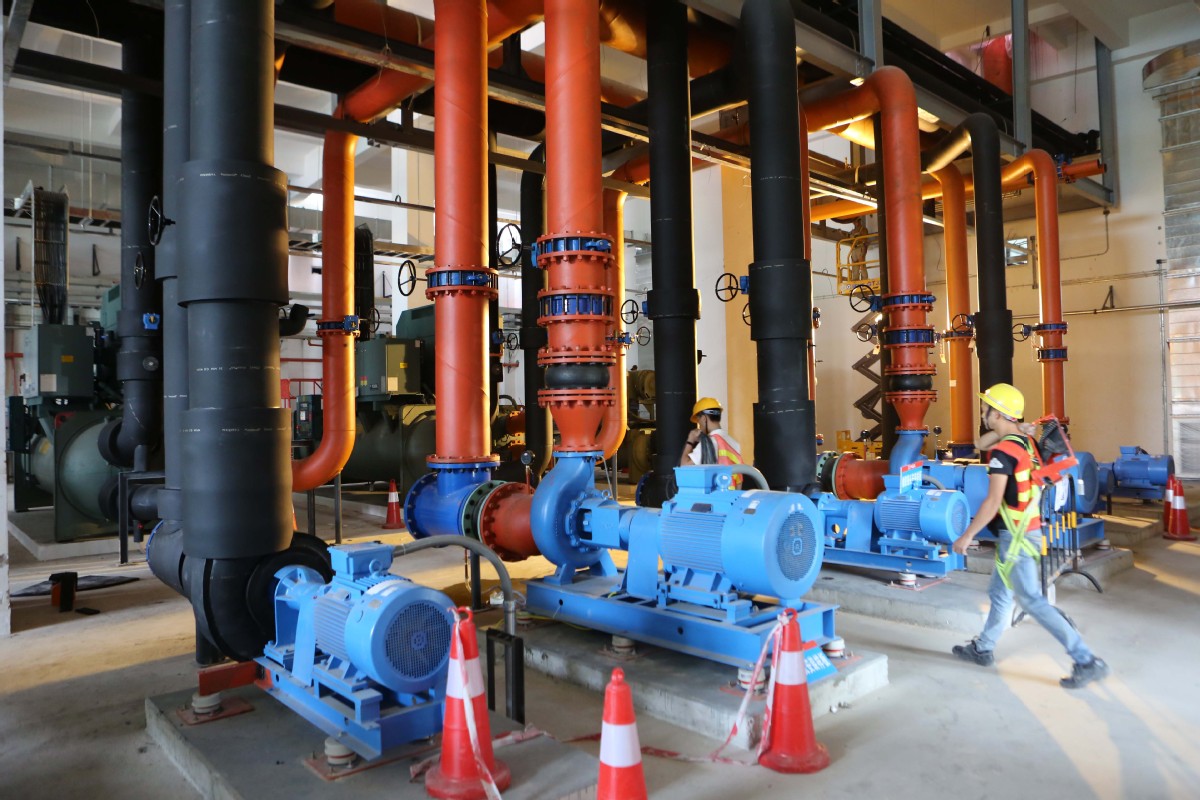 Armed with innovative drugs, BeiGene goes from strength to strength overseas
On Feb 17, BeiGene Ltd, a mainland biotech company listed on both the Hong Kong stock exchange and the Nasdaq stock market, announced that the United States Food and Drug Administration has accepted to review its supplemental marketing application seeking approval for Brukinsa (zanubrutinib) for the treatment of adult patients with Waldenstrom's macroglobulinemia, a type of blood cancer.
In November 2019, the drug received accelerated approval in the US to treat mantle cell lymphoma in adult patients. It thus became the first Chinese cancer treatment approved for the US market.
BeiGene's rapid inroads into the global market signal the coming of age of China's biotech industry. Homegrown treatments are now regarded top-class and have been receiving regulatory approvals abroad to be offered to people with urgent clinical needs.
That marks a contrast to the past when foreign pharmaceutical companies would make a beeline for the huge domestic market in China, an economy flush with high growth and improving business environment.
China's biotech companies such as BeiGene have made a name for themselves with intense focus on research and development of innovative drugs.
In June, BeiGene's drug Brukinsa received conditional approval in China as a treatment for adult patients with chronic lymphocytic leukemia or small lymphocytic lymphoma who have received at least one prior therapy, and as a treatment for adult patients with MCL who have received at least one prior therapy.
Currently, more than 20 marketing applications for Brukinsa have been submitted, covering around 45 countries and regions globally, including the United States, China and the European Union.
The company said it aims to provide Chinese treatments to patients worldwide, and is making big efforts to achieve the goal through product research and development, and commercialization practices at a global level.
As of January, the company had built an R&D team of more than 2,100 people at home and abroad, accounting for 40 percent of its employees. They have been conducting 60 clinical trials in more than 35 countries and regions, among which 25 are phase III or potentially registration-enabling studies.
More than 12,000 patients and healthy subjects have been enrolled for the trials, among whom more than 5,700 are overseas.
"The future of Chinese innovative pharmaceutical companies relies on successful global operations, because that is a significant way for Chinese pharmaceutical companies to grow into international pharmaceutical giants," said Wu Xiaobin, president of BeiGene.
It is now planning an initial public offering on the technology-focused STAR Market of the Shanghai Stock Exchange. The company has 47 drug assets at clinical or commercial stage, including two independently developed commercial-stage drugs.
Its second drug at commercial stage, the anti-PD-1 antibody tislelizumab, also proved to be a success targeting at both domestic and global markets. Tislelizumab is the first drug from BeiGene's immuno-oncology biologics program and is being developed globally for the treatment of a broad array of both solid tumor and hematologic cancers.