Green bonds to lift industry, energy
By JIANG XUEQING | China Daily | Updated: 2021-03-01 09:54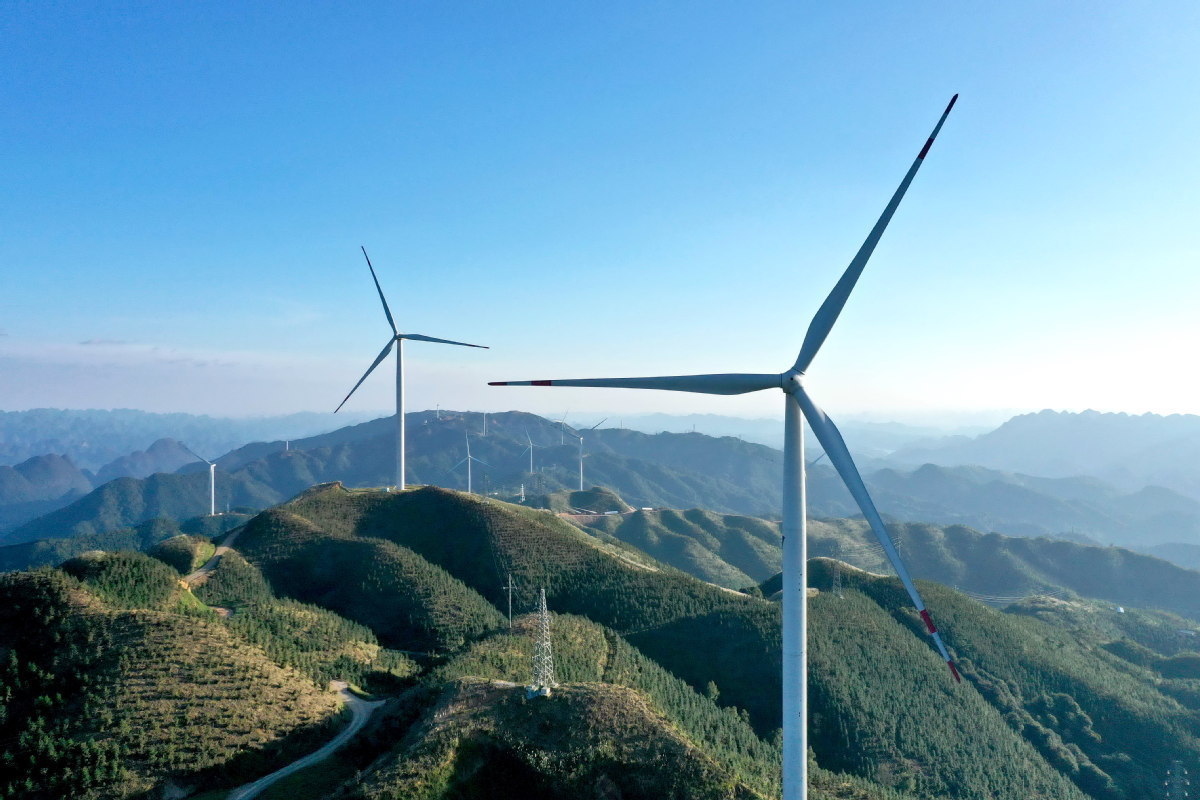 China issued the first batch of carbon-neutral bonds in February as part of its efforts to allocate more financial resources to green and low-carbon fields of the economy. The larger plan is to help transform the country's industrial and energy structures.
A carbon-neutral bond is a subcategory of green debt financing instruments, through which the funds raised will be specially used for green projects that reduce carbon emissions.
The National Association of Financial Market Institutional Investors launched a trial program of carbon-neutral bonds involving six companies and six commercial banks.
On Feb 9, China Three Gorges Corp, China Southern Power Grid, Huaneng Power International, State Power Investment Corp, Sichuan Province Airport Group and Yalong River Hydropower Development Co issued carbon-neutral bonds.
All the six bonds are medium-to long-term debt instruments that mature in two years or later. The total value of the bonds is 6.4 billion yuan ($992.3 million).
The funds raised will be invested in 11 projects in the areas of wind power, hydropower, photovoltaics and green buildings, the association said.
It is estimated that every year, the projects supported by the six carbon-neutral bonds will help preempt 41.65 million metric tons of carbon dioxide and 20,900 tons of sulfur dioxide from entering atmosphere, and also reduce use of standard coal by 22.57 million tons, according to the evaluation and verification report of each bond.
The funds raised through carbon-neutral bonds will be dedicated to low-carbon and emission reduction projects, including clean energy, clean transportation and green building projects.
Corporate issuers of carbon-neutral bonds are required to hire independent third-party institutions to issue evaluation and verification reports, which do quantitative calculations and provide disclosure of environmental benefits of the relevant green projects, to raise the credibility of carbon-neutral bonds and accept social supervision.
To enhance transparency, the issuers pledged to disclose information twice a year, before April 30 and Aug 31, on how the funds raised are used, how the low-carbon projects are going, and what the quantitative data reveal about environmental benefits of the projects.
The issuers are also encouraged to disclose their overall carbon emission reduction plans, road maps to achieve carbon neutrality, measures to reduce carbon emissions, and regulatory mechanisms.
China aims to have carbon dioxide emissions peak before 2030 and achieve carbon neutrality before 2060, said President Xi Jinping on Sept 22 at the general debate of the 75th session of the United Nations General Assembly via video link.
"As China announced its new climate goals, we expect to see breakthrough growth in the domestic green bond market, starting this year. We forecast the annual volume of green bond issuance will increase by more than 30 percent year-on-year in the next five years," said Hu Kun, general manager of the investment banking and asset management department at Bank of China, a large State-owned commercial bank.
The carbon-neutral bonds underwritten by Bank of China include a three-year, 2-billion-yuan bond issued by China Three Gorges Corp for the construction of the Baihetan hydropower project, with a coupon rate of 3.45 percent, and a two-year, 600-million-yuan bond issued by State Power Investment Corp for wind power and photovoltaic projects, with a coupon rate of 3.4 percent.
These coupon rates are fairly low, exceeding the issuers' expectations, and the bond placements generated strong demand from various types of investors, including insurers, banks and securities brokerages. Some offshore institutional investors also participated in the submission of tenders and bond placements, Hu said.
China's carbon-neutral bonds will attract overseas investors that pay close attention to the benefits of carbon emission reductions and will promote the further opening up of the country's financial market through the development of its green bond market, according to the National Association of Financial Market Institutional Investors.
Looking ahead, the issuance of environmental, social and governance-themed, or ESG, bonds will become a priority as Chinese companies expand globally, said David Mao, managing director of Asia debt capital markets at Citi.
"As international investors have raised the requirements for ESG, and credit rating agencies are placing greater emphasis on ESG-related risks, Chinese companies must follow international standards and play by the rules to boost their own development," Mao said.
Last year, China issued ESG bonds worth $8.9 billion overseas, accounting for 4 percent of the volume of China's offshore bond issuance in foreign currencies. The percentage is expected to increase to 10 percent in the next few years, he said.