Audi aims to snatch back first place in China's premium vehicle segment
By LI FUSHENG | China Daily | Updated: 2021-03-01 09:57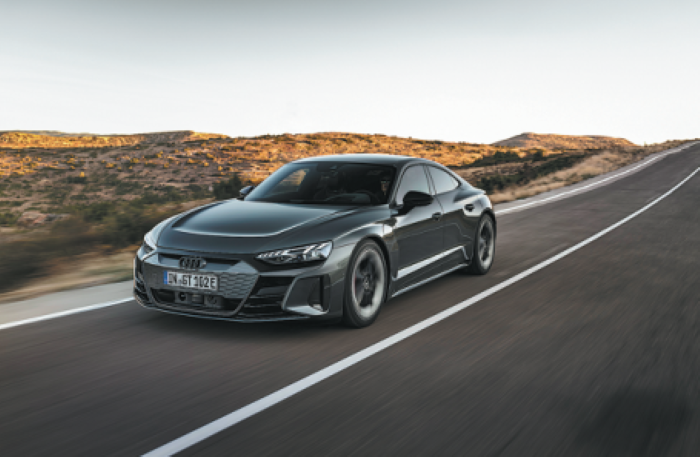 German premium carmaker Audi is aiming to create a golden decade in the world's largest automotive market. One of the goals is for it to regain the top position it enjoyed for around three decades.
In an interview last week, Audi China President Werner Eichhorn, who is less than a year into the job, said the ambition is based on three pillars.
One of them is that the company's CEO, Markus Duesmann, attaches great importance to China, which is Audi's largest market and main source of revenue and profit.
Duesmann is the first top executive of any premium carmaker to take direct charge of its China business.
In a broader context, Herbert Diess, CEO of Audi's parent company Volkswagen, assumes direct responsibility for its operations in the country as well.
Eichhorn said the second pillar of its golden decade blueprint lies in its two Chinese partners. Audi has been producing vehicles in China with FAW since the late 1980s, and was a long-time champion in the country's ever-growing premium vehicle market.
The third pillar is models. The number of Audi models made with FAW will reach 12 by the end of 2021, Eichhorn said. Localized models now account for a majority of its sales in the country.
Last year, it sold 727,358 vehicles, the brand's best result in more than 30 years of business in China.
Audi expects its annual sales in the country to grow to 1 million by 2023, as its partnership with another Chinese carmaker, SAIC Motor, is to roll out the first vehicle later this year. The model will hit the market in 2022.
Eichhorn said China's premium vehicle market will grow from around 3 million in 2020 to around 4 million in 2030.
By then, he estimates that 40-45 percent of those vehicles will be new energy. He said Audi will seize the opportunity to create a new golden decade and return to the No 1 position in China's premium vehicle market.
"It is a huge transformation and we would like to be part of it," Eichhorn said.
Audi is rapidly introducing new models into the country, with six NEV models to be launched this year, including the domestically produced e-tron SUV.
Audi launched an imported e-tron in China in late 2018. Eichhorn said its localization will be a milestone of its electrification campaign in China.
He said the e-tron Sportback will follow soon and the e-tron GT, which had its global debut in earlier February, will arrive at the end of the year.
The e-tron GT is built on the J1 platform, which is co-developed by Audi and Porsche.