Growth target shows resolve to progress amid all odds: China Daily editorial
chinadaily.com.cn | Updated: 2021-03-05 20:54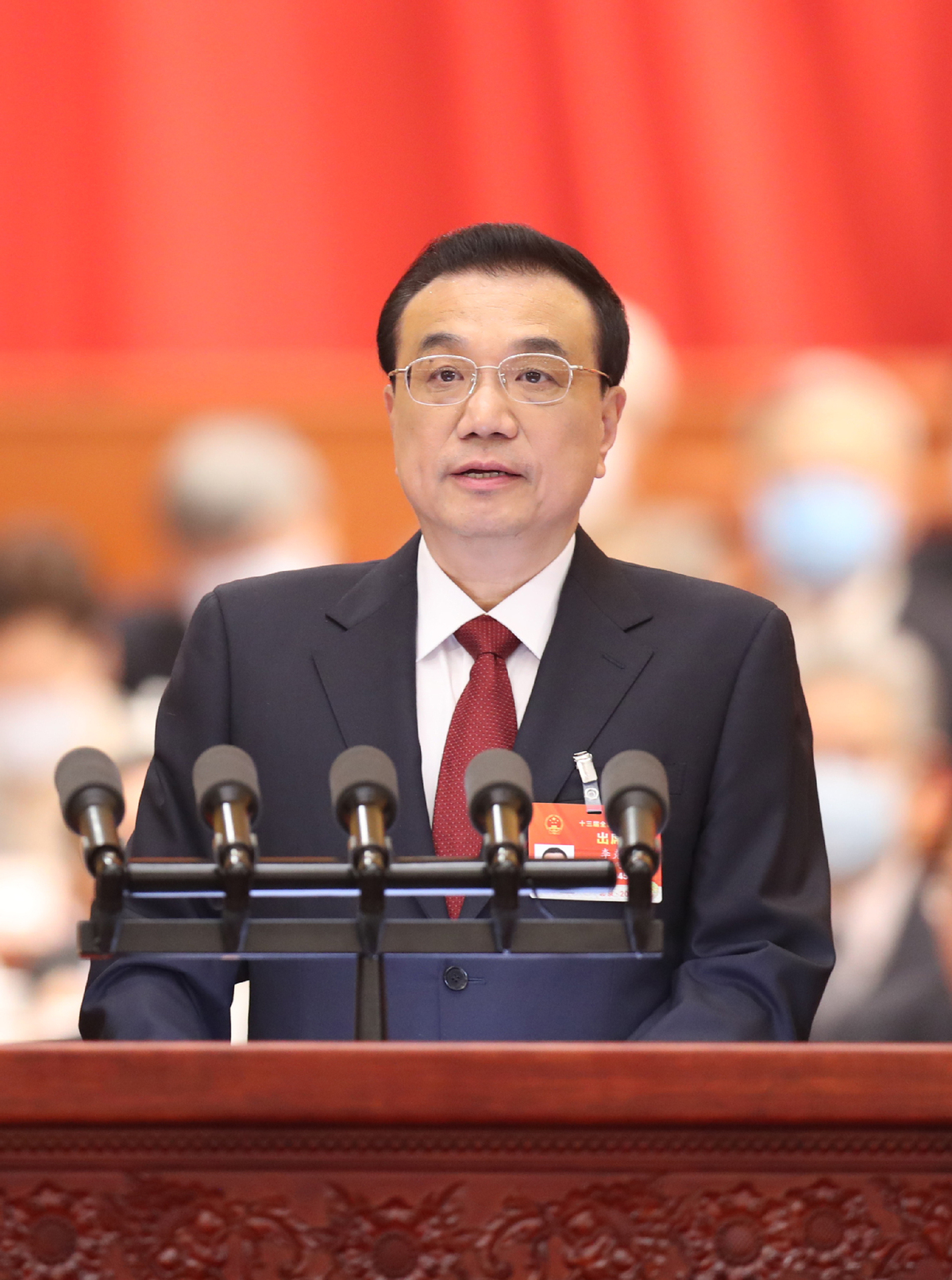 The conciseness of the Government Work Report Premier Li Keqiang delivered on the opening day of the National People's Congress' annual session on Friday has not in the slightest affected its depth, but instead conveyed the government's pragmatism under the leadership of the Communist Party of China Central Committee with General Secretary Xi Jinping at its core.
Li's review of the government's work in 2020 in a way refreshes the nation's memory of the devastation caused by the novel coronavirus pandemic. Thanks to the CPC Central Committee's resolute leadership, the hard work of governments at various levels, and the cooperation and sacrifice of the people, China not only effectively contained the spread of the virus but also became the only major economy to achieve positive GDP growth last year.
China created more than 11.86 million jobs, and lifted about 5.51 million people in 52 counties out of abject poverty, the last batch of impoverished population in the country, on way to realizing the goal of building a moderately prosperous society in all respects in 2021, when the Party celebrates its centenary.
These hard-won victories reflect the institutional advantages of socialism with Chinese characteristics, and pave the way for the country to pursue new development goals, especially building on the foundation of a moderately prosperous society so that after "15 years of hard work", the country can basically realize "socialist modernization".
In setting a GDP growth target of over 6 percent and a 3 percent reduction in energy consumption per unit of GDP this year, Li has demonstrated that China is confident of continuing to serve as the biggest engine of global growth while leading the international green development drive.
It is true the presentation of the 14th Five-Year Plan for National Economic and Social Development (2021-25) and the Long-Range Objectives Through the Year 2035 to the ongoing annual sessions of the NPC, the country's top legislature, and the Chinese People's Political Consultative Conference National Committee, the top political advisory body, will indicate the top leadership's future course of action. Yet there is no doubt China will follow a green path to economic recovery, in order to meet the two environmental goals set by Xi: peaking carbon emission before 2035 and achieving carbon neutrality before 2060.
Judging from the record of the country in realizing its goals over the past more than 40 years, few people would doubt that the 2035 objectives, including socialist modernization, are achievable, not least because by then China's GDP is expected to exceed $29 trillion and per capita GDP is likely to almost double from more than $10,000 today to about $20,000.
Which means China will be in a better position to help resolve global challenges. And that is one of the top goals China set for itself when Xi proposed to help build a community with a shared future for mankind.