Tech firms to play key role in carbon neutrality plans
By HE WEI in Shanghai and MA SI in Beijing | China Daily | Updated: 2021-03-09 09:48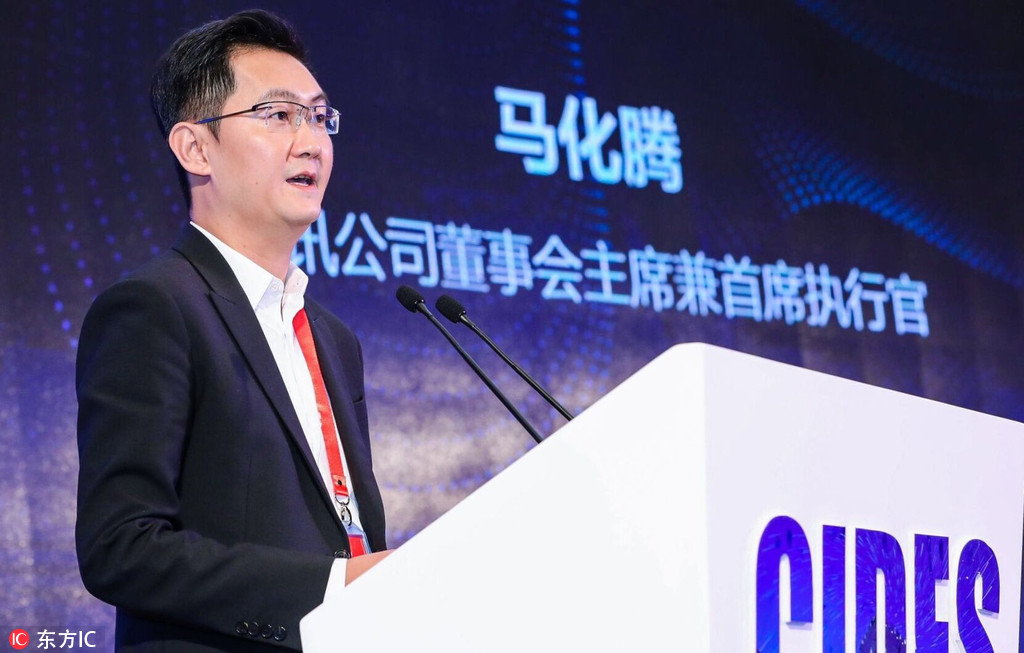 Technology enterprises have a key role to play in the nation's pledge to achieve carbon neutrality, lawmakers associated with the sector said.
Pony Ma, a national legislator from Guangdong province who is also chairman of Tencent Holdings Ltd, said carbon neutrality will enable companies to formulate their own energy conservation and emission reduction plans. Technology research and innovation in this sector should be encouraged as it will enhance the country's overall strength in low-carbon technologies.
"Addressing climate change is an inherent requirement of China's sustainable development," he said in a written statement to China Daily. "And it shows China's responsible image to shoulder international responsibilities and promote the building of a community with a shared future for humanity."
He said the country should strive to master low-carbon technologies such as energy internet and carbon capture, utilization and storage (CCUS). Also, the combination of economic activities and the industrial internet should be strengthened in order to move toward a low carbon, green and circular economy.
Carbon neutrality largely refers to the total amount of greenhouse gases emitted by enterprises, groups, or individuals within a certain period of time offset with the amount reduced through afforestation or other measures for energy saving and pollution reduction to realize net-zero carbon emissions.
Ma cited a number of concrete approaches to focus on green technologies, such as optimizing the layout of data centers, encouraging enterprises to invest in projects related to renewable energy and distributed energy systems, advancing carbon-neutral infrastructure and promoting the market-based mechanism of carbon neutrality.
He also suggested accelerating research and development of green technologies through innovative applications in green and carbon neutrality data centers and encouraging technology companies to set up their respective carbon neutrality goals.
Tencent announced its own version of a carbon neutrality plan in January, in which it proposed the use of artificial intelligence and cloud computing technologies to reduce the company's carbon footprints.
"Promoting carbon neutrality is a positive manifestation of technology companies' social responsibility," he said.
"The carbon neutrality goal is also an important manifestation of implementing the new vision of innovative, coordinated, green, open and shared development and promoting high-quality development."
In his speech to the fourth session of the 13th National People's Congress on Friday, Premier Li Keqiang said that the country will strengthen top-level design along with overall coordination and planning, and formulate guidelines for reaching peak carbon emissions and achieving carbon neutrality.
Yang Yuanqing, CEO and chairman of Lenovo Group Ltd, called for more efforts to encourage companies to formulate short-to-long-term goals to reduce their carbon footprints.
"By mapping the routes to carbon neutrality for the consumer electronics sector and the information and communication industry, for instance, we can guide and drive the green transformation and sustainable development of the entire industrial chain, including upstream raw material suppliers," said Yang, who is also a deputy to the 13th National People's Congress.
"Big data platforms are also needed to verify industrial companies' green data and evaluate their practices," Yang said.
The senior executive said such efforts are of great practical significance for companies to establish a green and low-carbon development path and to achieve high-quality development of the Chinese economy.
Wu Miaomiao in Shanghai contributed to this story.