Reducing energy consumption in pursuit of green development
China Daily | Updated: 2021-03-11 08:13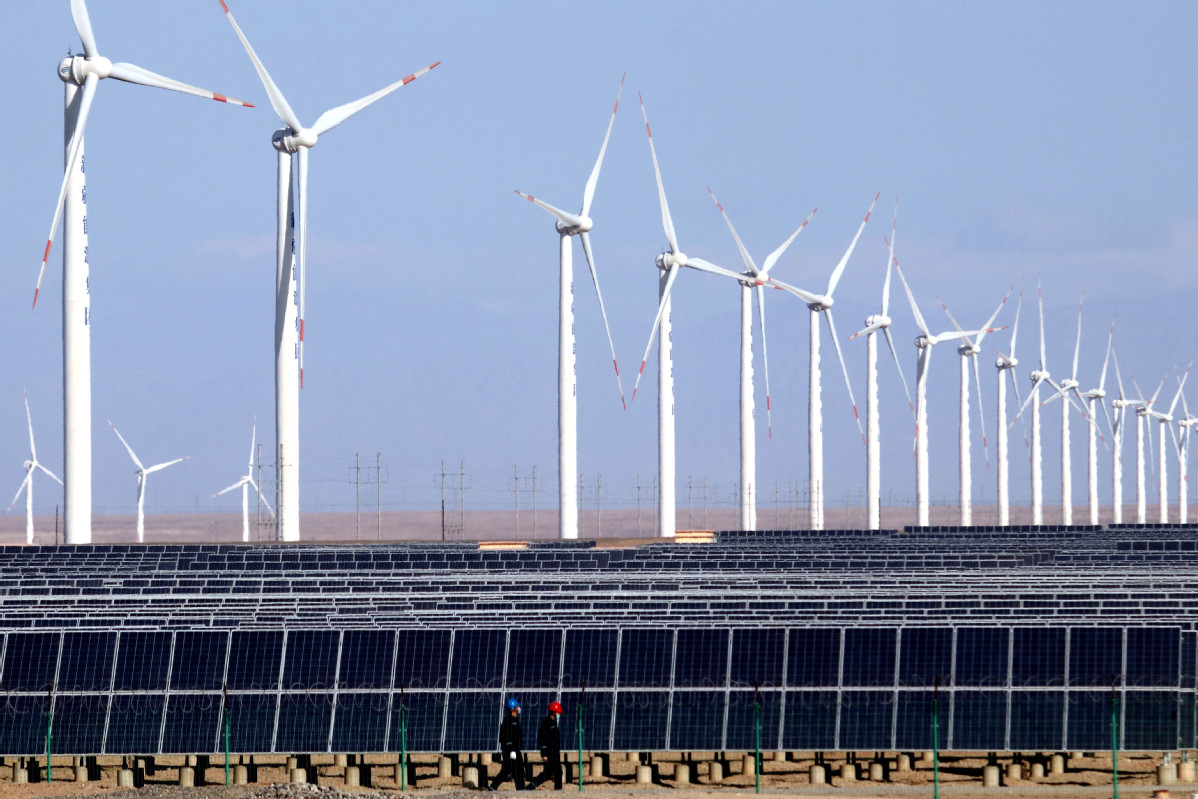 Delivering the Government Work Report at the annual session of the National People's Congress on Friday, Premier Li Keqiang said China has set the reduction of energy consumption per unit of GDP by about 3 percent as one of its main targets for 2021.
The country plans to cut energy consumption per unit of GDP by 13.5 percent and carbon dioxide emissions by 18 percent during the 14th Five-Year Plan period (2021-25).
Setting such "hard" goals shows China's determination to follow the green development path. Between 2013 and 2019, China's energy consumption per unit of GDP dropped 24.6 percent, saving 1.27 billion metric tons of standard coal, which is close to the combined energy consumption of the Beijing-Tianjin-Hebei and Yangtze River Delta regions in one year. China has managed to achieve average annual economic growth of 7 percent between 2013 and 2019 while limiting its average annual energy consumption growth to about 2.7 percent.
By saving half the energy in the world during the period, China has contributed immensely to promoting sustainable development.
Energy utilization efficiency is a green yardstick for evaluating a country's development quality. Faced with challenges in promoting local economic recovery and reconstructing supply chains in the post-epidemic period, some local governments in China are promoting such high-energy consumption projects as coal-power plants, steel, cement and petrochemicals.
However, using energy more efficiently at source while curbing the impulse to develop heavy chemicals and other high-energy consumption industries is necessary for the development of digital, high-tech and modern service industries.
Unlike developed countries that promoted green development after industrialization, China is switching to green development in the process of industrialization, which is a challenging task.
Peaking its carbon emissions and then achieving carbon neutrality remain daunting tasks for China, but the need to promote green, low-carbon and circular development was never more urgent than now.
The more we progress, the more we must stay committed to green development goals. This year, China will further improve its industrial and energy structures, promote clean and efficient use of coal, and vigorously develop new energy sources.
It will also introduce a series of policies and measures to accelerate the construction of a national market for transaction of energy use and carbon emission rights.