$4b offer made in bid to settle opioid suits
By AI HEPING in New York | China Daily Global | Updated: 2021-03-17 10:12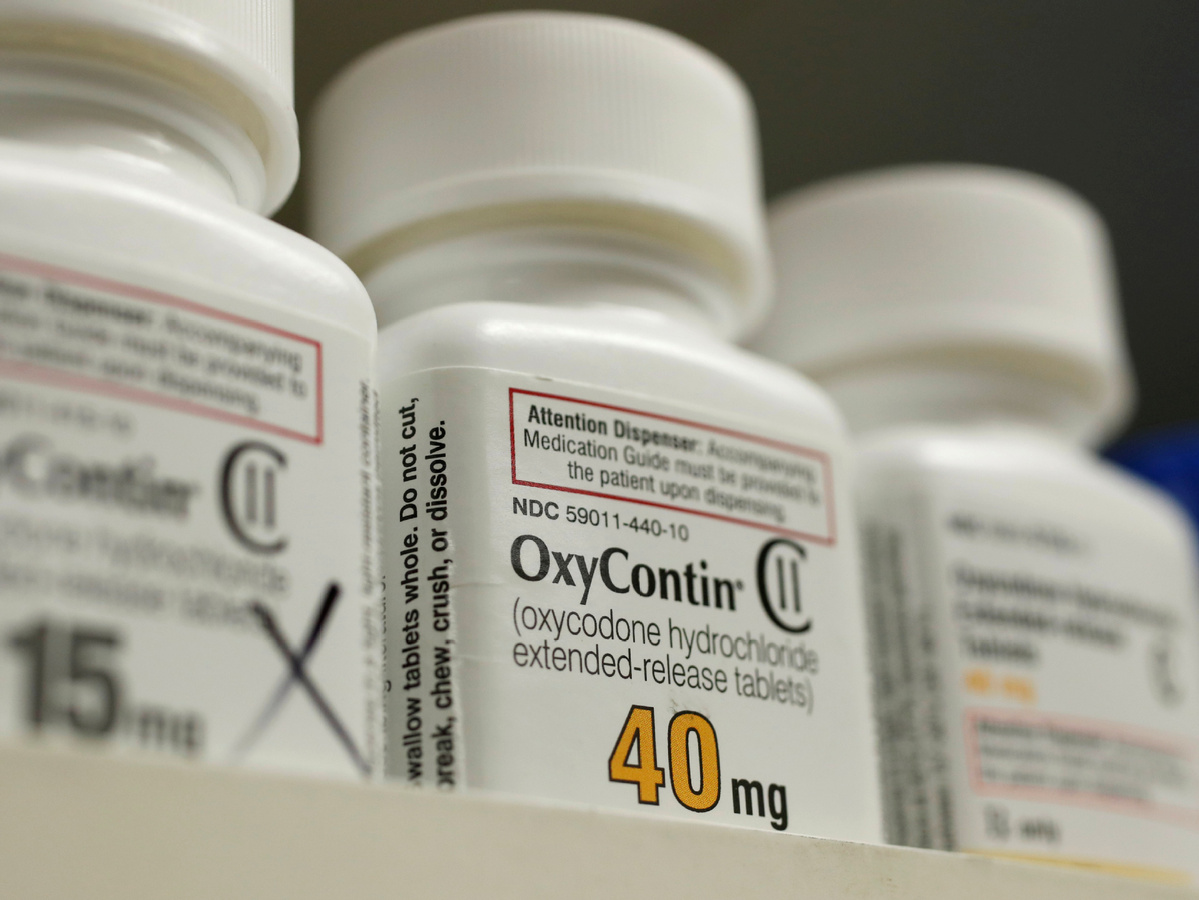 US attorneys general suing Purdue Pharma, maker of the prescription painkiller OxyContin that became addictive for hundreds of thousands of people, are demanding more money after the company's owners boosted more from their personal fortune and offered nearly $4.3 billion to settle thousands of opioid lawsuits.
"The Sacklers became billionaires by causing a national tragedy. Now they're trying to get away with it," Massachusetts Attorney General Maura Healey said in a statement Tuesday. "We're going to keep fighting for the accountability that families all across this country deserve."
Healey and 23 other attorneys general voiced opposition to the bankruptcy plan filed minutes before a court-imposed deadline on Monday. The money offered by members of the Sackler family was a billion dollars more than offered last year.
"It falls short of the accountability that families and survivors deserve," New York Attorney General Tish James said in a statement.
To halt mounting civil litigation, which was costing Purdue $2 million a week in related legal fees, the company filed for bankruptcy protection in 2019.
The plan, filed in US Bankruptcy Court in White Plains, New York, marks the Stamford, Connecticut-based company's formal offer to settle more than 2,900 lawsuits from states, municipalities, Native American tribes, hospitals and other plaintiffs for costs associated with the epidemic.
The $4.3 billion of personal money offered by members of the Sackler family was a billion dollars more than offered last year, but state attorneys general immediately rejected the plan.
Purdue says the plan is worth more than $10 billion and sets up trusts that would indirectly control the new entity to distribute money to states, local governments and tribal organizations for opioid-abatement programs.
"Purdue has delivered a historic plan that can have a profoundly positive impact on public health by directing critically-needed resources to communities and individuals nationwide who have been affected by the opioid crisis," Steve Miller, chairman of Purdue's Board of Directors, said in a statement.
Members of the Sackler family have denied wrongdoing. In exchange for the proposed settlement, members of the Sackler family would be released from opioid-related litigation, but they wouldn't be released from criminal investigations that could be brought by states for violating consumer protection laws.
The plan must be approved by US Bankruptcy Judge Robert Drain in White Plains and by a majority of the company's creditors.
The biggest difference between Purdue's earlier proposals and the latest plan in a bankruptcy filing is a payment increase of $1.3 billion from the Sacklers' personal fortune and the addition of two more years — from seven to nine — to their payment schedule.
The plan also would turn the company into a public trust company with revenue directed exclusively toward abating the addiction epidemic that has killed more than 450,000 people in the United States over 20 years following Purdue's development of OxyContin in 1996. The company would be overseen by an independent board no longer controlled by members of the billionaire Sackler family.
One of the major changes since Purdue sought bankruptcy protection is that it is now backing a fund to make payments to individuals harmed previously by opioids. Under the plan, victims and their families would share a pool of $700 million to $750 million.
Payments would range from $3,500, which most children who were born in opioid withdrawal would receive, to $48,000 for survivors of those whose deaths were linked to OxyContin.
Agencies contributed to this story.