Grounds for deepening dialogue
By Alexis Hooi | China Daily | Updated: 2021-03-23 07:58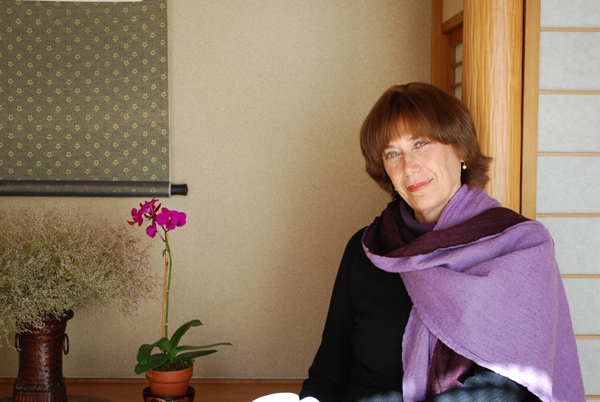 Leading China historian lauds optimism of cultural exchange amid CPC centenary celebrations, Alexis Hooi reports.
Many people from overseas have made a contribution to China's development over the years. As China celebrates the 100th anniversary of the founding of the Communist Party of China, China Daily looks at the lives and contributions of these friends from afar, who've not only witnessed, but also participated in, the country's transformation over the years.
The site lies within Peking University, in a quiet spot that points to its beginnings as a personal sanctuary of a Qing Dynasty (1644-1911) Manchu prince.
The garden fell into ruins following the looting by invading foreign armies in the late 19th century, but a groundbreaking ceremony in 1986 began its transformation into the Arthur M. Sackler Museum of Art and Archaeology, marking restorative East-West cultural exchange away from turbulent times.
In her book, Place and Memory in the Singing Crane Garden, leading China historian and poet Vera Schwarcz illuminated this fascinating corner of China's cultural landscape, with her study lauded for revealing "how the garden becomes a vehicle for reflection about history and language".
Schwarcz believes that dialogue at home and abroad continues to be an important part of China's legacy of culture, with ample reason for optimism amid the country's unprecedented development.
"Without doubt, China has progressed hugely beyond anything that anyone could have imagined in the last hundred years," she says.
"China is unified. China is powerful. China has a huge economic presence in the world."
Schwarcz is Mansfield Freeman Professor of East Asian Studies, Emerita, at Wesleyan University in the United States. From 1979 to 1980, she conducted research at Peking University as part of the first group of US students admitted after the establishment of diplomatic relations between the US and China. Her highly acclaimed works include books about Chinese intellectual history and poems about cultural remembrance.
The university has also recorded the experiences of Schwarcz and its other luminaries under a major oral history book project.
Home and abroad
"Chinese intellectuals, throughout the 1920s and 1930s, had asked 'what are our shortcomings as a people?' ... These questions about Chinese character that they raised have helped the accomplishments that you see today. They are part of an introspective voice, carried throughout the 20th century which allows for the 21st century's accomplishments," she says.
"Chinese students who went abroad in the '20s and '30s and those who are studying abroad today-many have been my own students in the last 30 years-were questioning intellectuals. I started as a historian for laowai (foreigners) and over the last 30 years, most of my students have been Chinese who come to the West. Their interest, about who they are, what they can contribute-these are the things that make China truly great."
Self-reflection is an important part of the cultural dialogue that will help take the country forward under the leadership of the Communist Party of China, Schwarcz says.
"Dialogue, as I've discovered over 50 years of China work and of dancing between East and West, has to occur more quietly. It's not only a matter of policy, but it has to occur more deeply. At its best, cross-cultural dialogue is not only what you learn about the West and what I learn about China. That's the easy part and I've been privileged to be part of that dialogue.
"It's by asking questions about yourself that cross-cultural conversation allows us to return to our own traditions and to see afresh with questioning eyes. That's the deepest, most meaningful part of cultural dialogue. That is a marvelous opportunity which I hope will take place in the 21st century," she says.
"In terms of a legacy of culture, of course there are reasons for optimism. My students who have returned to China are poised to make many extraordinary contributions."