NGOs say banks still buying into fossil fuels despite deal
By JULIAN SHEA in London | China Daily Global | Updated: 2021-03-25 09:20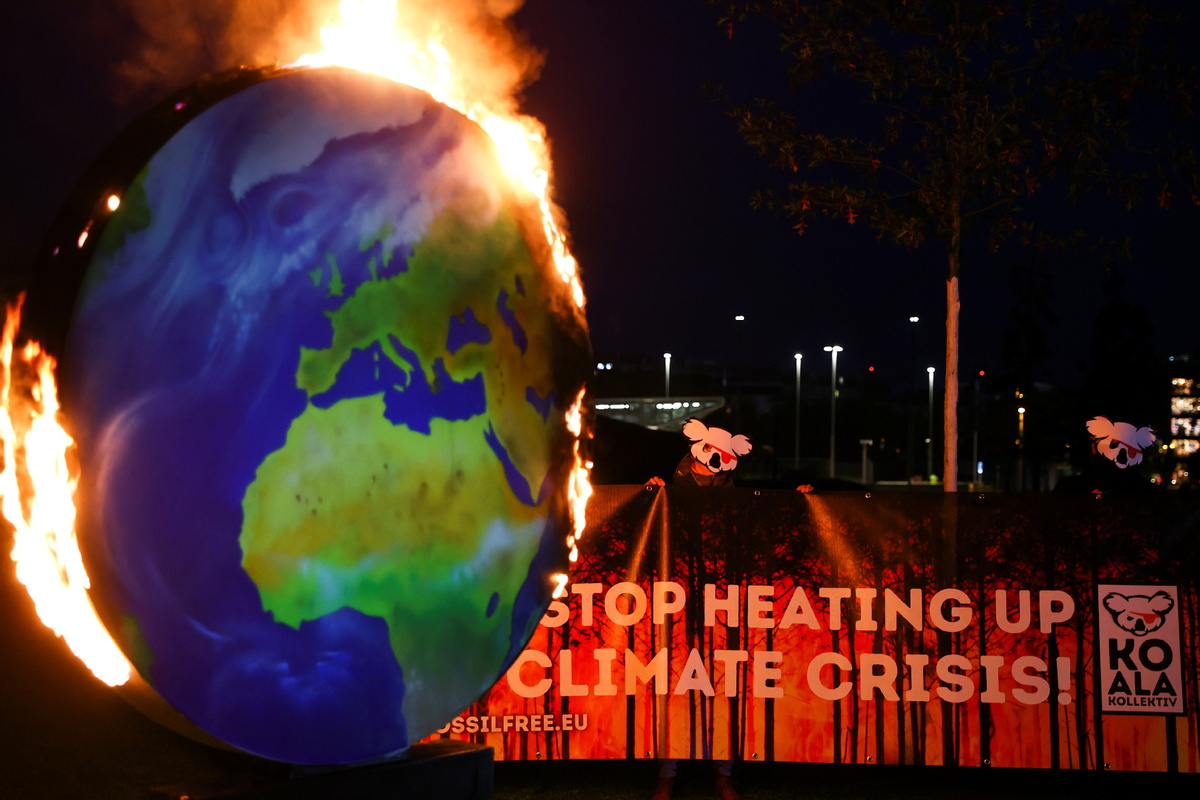 A new internationally-compiled report has revealed that in every one of the five years since the Paris Agreement was signed in 2015, the world's largest banks have invested more money in fossil fuels, "locking us into further climate chaos" in the words of one of the report's contributors.
The document, titled Banking on Climate Chaos 2021, was based on Bloomberg data, and produced by six NGOs with the endorsement of more than 300 climate organizations from 50 countries.
Since 2016, it shows, 60 of the largest commercial and investment banks in the world have invested a total of $3.8 trillion in fossil fuels, with United States-based JPMorgan alone putting in more than the GDP of Finland.
"This report serves as a reality check for banks that think that vague 'net-zero' goals are enough to stop the climate crisis," said Lorne Stockman, senior research analyst at one of the bodies involved in compiling the report, Oil Change International.
"Our future goes where the money flows, and in 2020 these banks have plowed billions into locking us into further climate chaos."
Alison Kirsch of Rainforest Action Network, another author of the report, said: "When we look at the five years overall, the trend is still going in the wrong direction, which is obviously the exact opposite of where we need to be going to live up to the goals of the Paris Agreement. None of these 60 banks have made, without loopholes, a plan to exit fossil fuels."
The three biggest financiers of fossil fuels in 2020 were named in the report as JPMorgan Chase ($51.3 billion), Citi ($48.4 billion) and Bank of America ($42.1 billion).
When approached by US broadcaster CNBC, JPMorgan Chase and Bank of America both declined to comment.
"As the world's most global bank, we acknowledge that we are connected with many carbon-intensive sectors that have driven global economic development for decades," Val Smith, chief sustainability officer at Citi, wrote in a blog post.
"Our work to achieve net zero emissions by 2050 therefore makes it imperative that we work with our clients, including our fossil fuel clients, to help them and the energy systems that we all rely on to transition to a net-zero economy."
A separate report published by the International Energy Agency and Imperial College London last week showed that since 2010, investments in renewable energy have had returns 367 percent higher than those in fossil fuels.