Regulation to encourage new devices
By ZHAO YIMENG | CHINA DAILY | Updated: 2021-03-30 08:30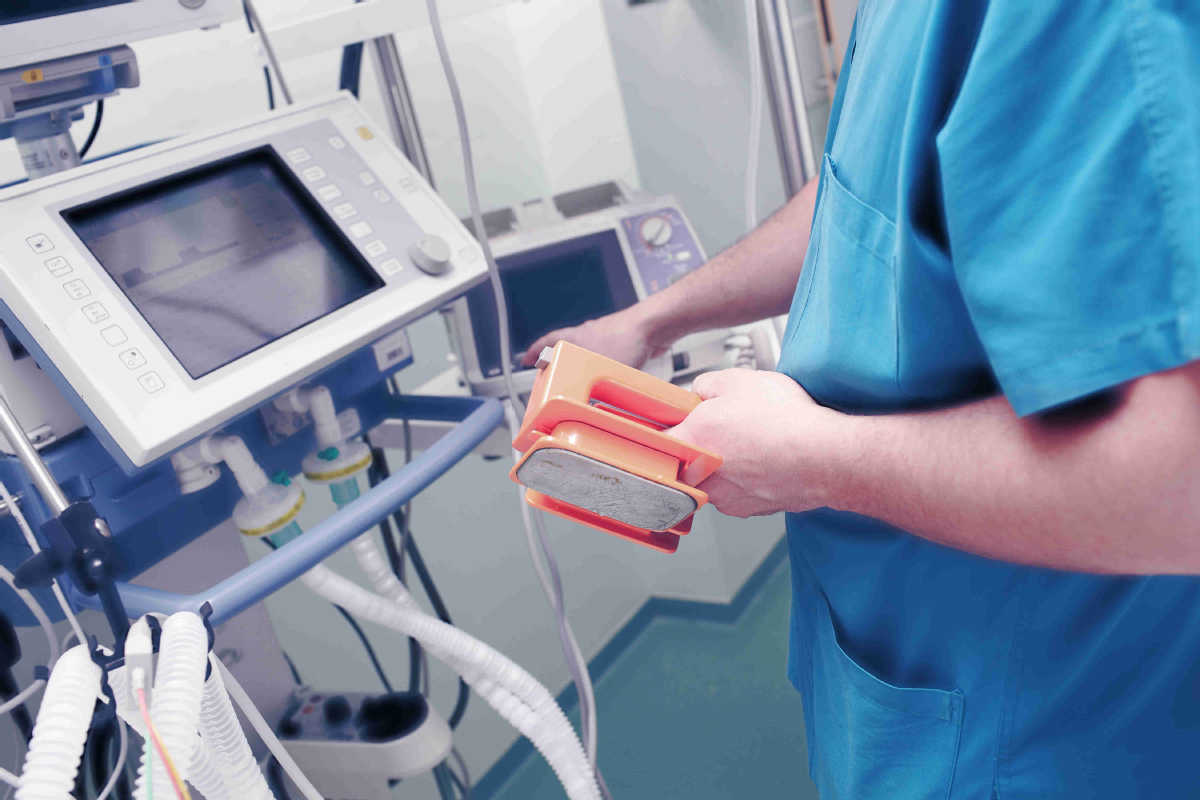 Medical innovation a priority, with conditional approval in emergencies
China will implement a revised regulation on the supervision and administration of medical devices from June 1, a senior National Medical Products Administration official said on Friday.
Xu Jinghe, deputy director of the administration, told a State Council Information Office news briefing the regulation will prioritize the approval of innovative medical devices, strengthen the supervision of all devices through their life cycle, and increase penalties for illegal actions.
China has 25,000 medical device manufacturers and more than 897,000 companies in the sector. In 2019, the revenue of the country's medical device businesses hit 720 billion yuan ($110 billion), accounting for 20 percent of the global market, Xu said.
"Our access to medical devices is developing as domestic enterprises with key technology are emerging and multinational giants open branches in China," he said.
Wang Zhenjiang, an official with the Ministry of Justice, said the regulation will support the use and development of innovative medical devices.
"The regulation will improve the innovation system and endorse scientific research, funding and loans, procurement, and insurance of medical devices," Wang said, adding that it also places emphasis on the protection of intellectual property.
China has established four medical device supervision bases in cooperation with universities and scientific research institutions, and has identified 27 key medical device laboratories, according to the administration.
The regulation aims to optimize the registration process for medical devices by classifying their risk levels.
"For medical devices with lower risks, registrants don't have to wait several days for approval," Wang said."As long as they submit necessary material, they have made the registration."
Registrants, either companies or institutions, should shoulder responsibility for the quality, safety and effectiveness of medical devices during their research, production, operation and application.
China has issued 139,000 registration certificates for medical devices, and approved the launch of 103 innovative medical devices.
The regulation also calls for the establishment of a professional inspection team to enhance the supervision of medical devices across a range of technologies.
Those who violate laws related to medical devices' safety and quality will face more severe punishment, Wang said, with violators to be fined up to 30 times the value of the device.
The regulation increases the punishment for individuals who seriously violate the law, and imposes penalties such as income confiscation, fines, and the prohibition of related activities for periods ranging from five years to life, he added.
Administration official Jiang Deyuan said that to meet demand for medical devices during public health emergencies, the regulation says those that are urgently needed can be given conditional approval based on an evaluation of their benefits and risks.
"Medical devices can be urgently used in a certain range and period during public health emergencies or other urgent incidents that threaten people's health," he said.
He added the new regulation also includes a system for special approval of imported medical devices for urgent clinical use.