AirAsia flies into various services in Chinese market
By ZHU WENQIAN | China Daily | Updated: 2021-04-01 09:25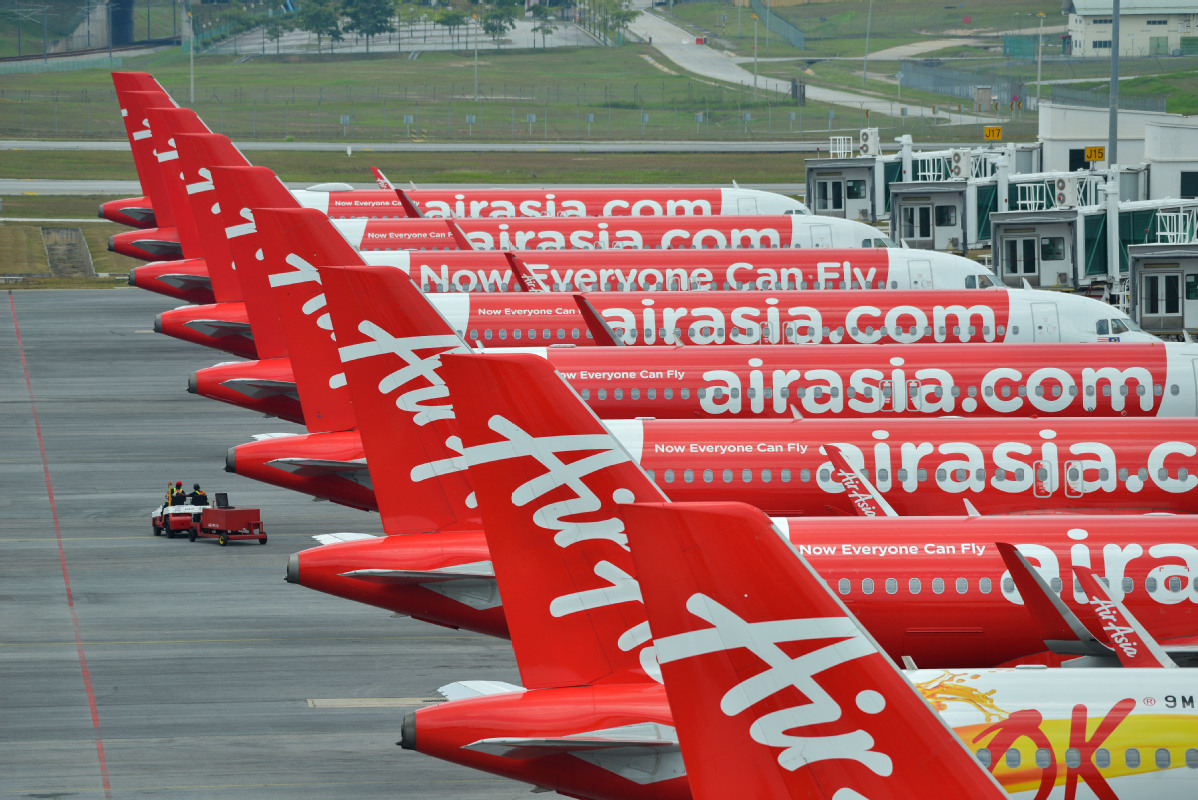 AirAsia has metamorphosed from a Malaysian budget carrier into an all-in-one online travel agency providing flight tickets, hotel bookings, admission tickets, food delivery services, e-commerce and financial services not only in Malaysia but also globally, including in China.
It plans to launch more related services in China in the near future.
AirAsia's transformation is accompanied by changes in its shareholding pattern.
Stanley Choi, chairman of Hong Kong-based Head & Shoulders Financial Group and the only Chinese shareholder of AirAsia, increased his stake in February to 8.96 percent, which made him a major shareholder.
Choi said: "AirAsia is doing well in its digital transformation, and very few carriers have done the same. Increasing investments in China is quite important for AirAsia. I would like to contribute my efforts as a shareholder and keep an open mind for potential cooperation between AirAsia and Chinese companies.
"The air travel markets have been hit hard by the COVID-19 pandemic, and the most severely injured are often the ones that bounce back the most. With vaccines around, I believe the worst time of the sector has passed. A number of aviation stocks have rebounded recently on the bourses.
"Once the pandemic is over, Air-Asia will become a company that can survive and rebound fast, and a large part of that growth will come from China. Usually, Southeast Asian countries serve as the first destinations for those who travel abroad for the first time."
Currently, about 200 million people of China's 1.4 billion population hold passports, a relatively small figure, and more than 1 billion people have not traveled abroad yet, according to the exit-entry department of the National Immigration Administration.
A report released in late March by AirAsia surveyed the potential travel intention of 100,000 Chinese consumers. More than 70 percent of the respondents said they would like to travel abroad within six months after the pandemic ends.
Younger respondents said they hope to travel abroad as soon as possible, and more than 50 percent of students who took part in the survey said they wish to travel within three months after the contagion is over.
AirAsia, the largest airline in Malaysia by fleet size and destinations served, operated more than 800 flights per week in the Chinese mainland before the pandemic, connecting 57 international routes and 22 destinations.
Besides, it operated 88 flights in Hong Kong and 81 flights in Macao on a weekly basis earlier. Since the pandemic, it stopped operating some flights because of travel restrictions imposed by different regions.
The carrier began to outgrow its airline role in 2018 as part of its diversification and expansion. The pandemic has accelerated that process, the company said.
Datuk Kamarudin Meranun, executive chairman of AirAsia, said he believed Choi-he is also a co-founder of Yunfeng Capital, a private equity firm backed by Jack Ma, founder of Alibaba Group-would help the carrier to improve its performance and brighten its reputation in China.
"With rich experience and networks of contacts among top digital companies in China, Choi is expected to help AirAsia grow further the digital business in China," Kamarudin said.
Michael Zhou, chief executive officer of AirAsia China, earlier said the company is looking for partners in China for potential cooperation in the logistics and e-commerce businesses, and Chinese consumers are at the forefront in the segment worldwide.
Li Hanming, an independent aviation industry analyst, said: "AirAsia has performed well in different market segments and in its digital transformation. It has accumulated a large number of long-term customers with high stickiness. Thus, it can utilize its customer base to expand into other derivative businesses."