Jabs carve-up tweaked to aid EU's neediest states
China Daily | Updated: 2021-04-03 08:09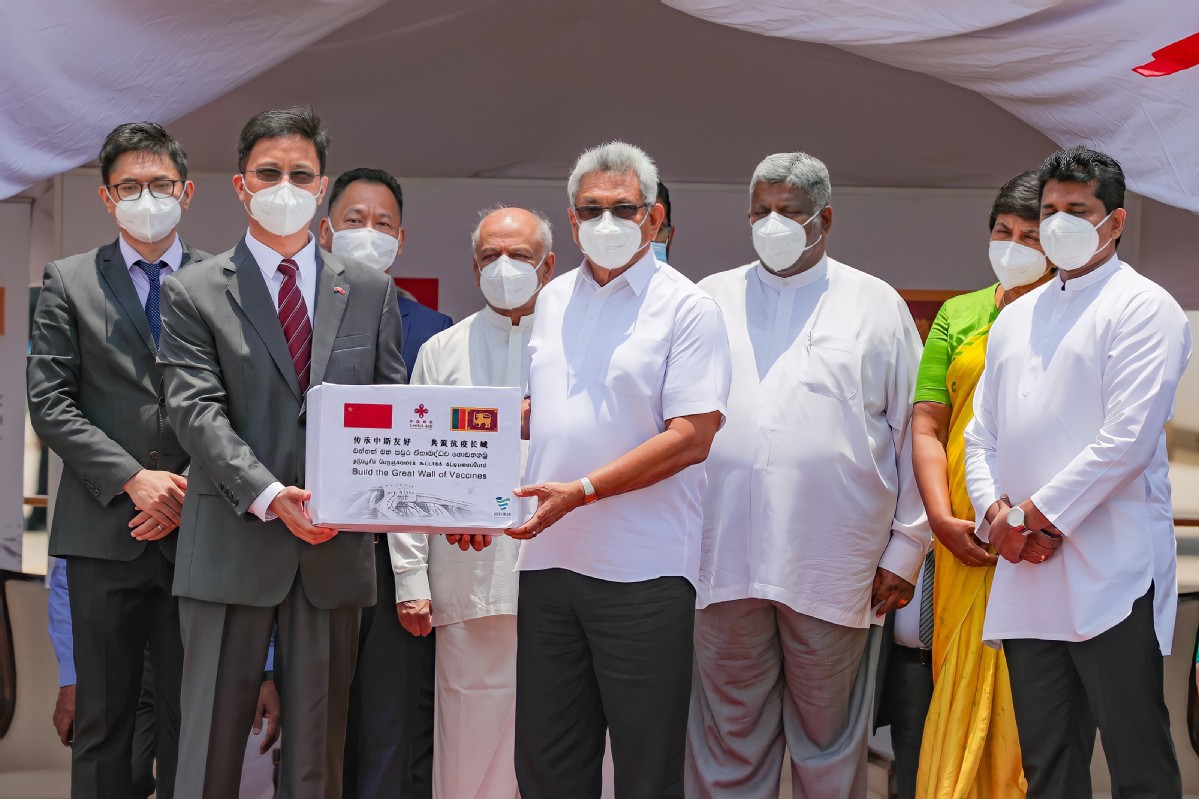 BRUSSELS-Most European Union states on Thursday agreed to share part of their upcoming COVID-19 vaccine deliveries with the five EU countries that need them the most.
After days of negotiations, EU ambassadors on Thursday agreed to change a distribution arrangement for 10 million doses of a vaccine from Pfizer and BioNTech due to be delivered in the second quarter of this year, so that the needier countries will receive more.
Those countries are Bulgaria, Croatia, Estonia, Latvia and Slovakia. They will also receive their pro-rata share of the total 10 million doses.
To make that happen, 19 EU countries agreed to receive a pro-rata share of a smaller total of 6.66 million doses, the statement said.
The EU's vaccine doses are usually distributed between the bloc's 27 countries based on population.
"We have provided Croatia with an additional 747,000 doses of Pfizer-BioNTech by the end of June this year," Croatian Prime Minister Andrej Plenkovic said in a statement.
On Friday, Bulgarian Prime Minister Boyko Borissov said the country will receive more than 1.2 million additional doses of the Pfizer-BioNTech vaccine in the second quarter.
Three states-Austria, the Czech Republic and Slovenia-left their share of the deliveries unchanged.
The countries that agreed to redistribute their vaccines are Belgium, Cyprus, Denmark, Finland, France, Germany, Greece, Hungary, Ireland, Italy, Lithuania, Luxembourg, Malta, the Netherlands, Poland, Portugal, Romania, Spain and Sweden.
The EU expects a major ramp-up in deliveries over the next three months that it says will be sufficient to inoculate at least 70 percent of its adult population by July, and speed up its slow vaccination drive.
About 200 million doses of the Pfizer-BioNTech vaccine are due this quarter, enough for 100 million people, while deliveries of Johnson & Johnson's single-dose shot will start this month.
While rich countries are racing to get more vaccines from the Pfizer-BioNTech partnership and Johnson & Johnson, safety concerns over a shot from AstraZeneca are growing.
British regulators on Thursday said they had identified 30 cases of rare blood clot events after the use of the AstraZeneca vaccine, 25 more than the agency previously reported.
The Medicines and Healthcare products Regulatory Agency said it had received no such reports of clotting following use of the Pfizer-BioNTech vaccine.
In Australia, authorities said they are investigating whether a blood-clotting case recorded on Friday is related to the AstraZeneca vaccine.
Australian media reported that a 44-year-old man was admitted to a Melbourne hospital with possible clotting days after receiving the vaccine.
Agencies Via Xinhua