Beijing vaccination effort expands to students
By DU JUAN | chinadaily.com.cn | Updated: 2021-04-05 17:57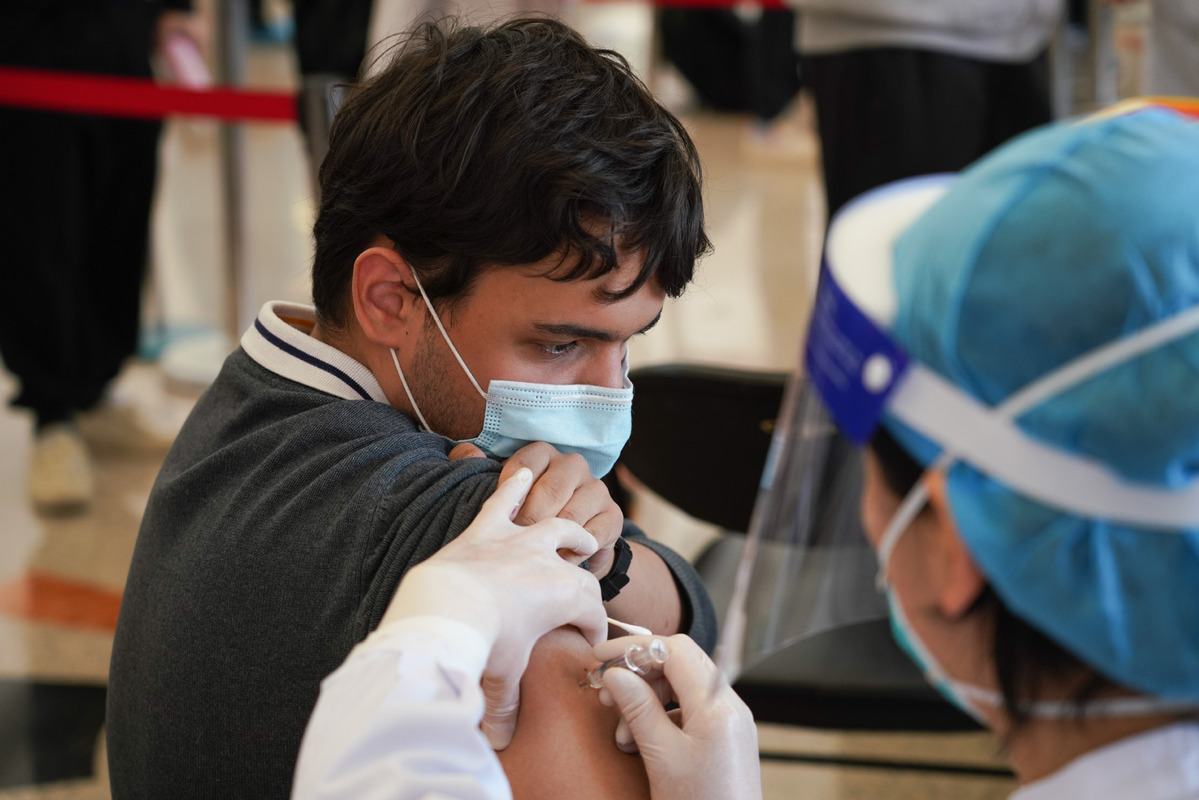 Beijing has provided coronavirus vaccinations for around 10.45 million people as of Sunday, with 16.68 million doses given, the city government said on Monday.
More than 6 million people have received two doses, while the rest have received their first. People who have taken both doses are considered to have completed the vaccination process.
More than 670,000 people of age 60 or older have taken the vaccination. The daily vaccination capacity is around 400,000 doses.
As college students from across the nation return to campuses, Beijing has also started vaccinating them. On March 27, Beijing launched a mass vaccination effort for college students at 19 colleges in Haidian district, where most of the city's universities and colleges are located.
For convenience, Fengtai and Xicheng districts have adopted mobile vaccination vehicles to provide doses for people at construction sites and on community streets.
The vehicles are remodeled buses that have been disinfected and are equipped with medical facilities, freezers, air conditioners and laptops.
Beijing started vaccinating nine key groups of individuals on Jan 1 and began immunizing the general public later. The city has a population of more than 21 million.