L'Oreal banks on 'beauty triangle' to drive growth
By HE WEI in Shanghai | China Daily | Updated: 2021-04-06 09:01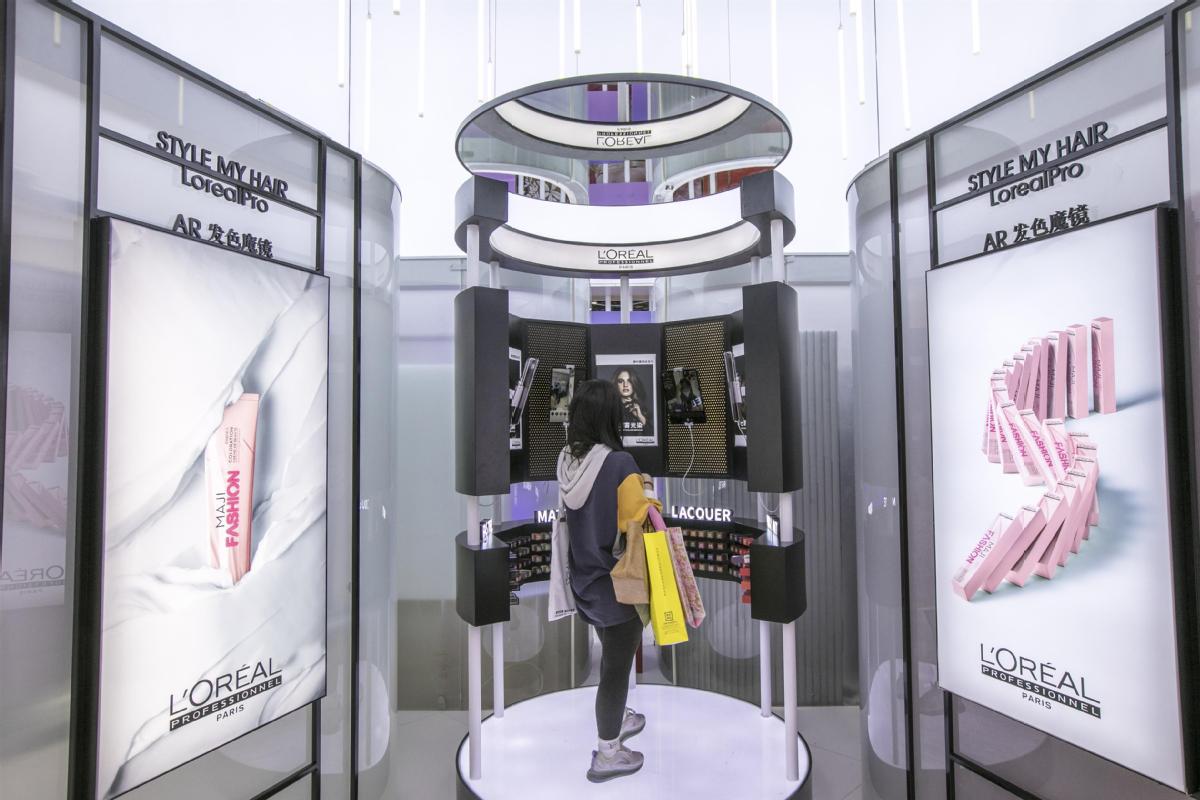 Personalization and beauty technologies are key to L'Oreal Group's sustained growth in China, a country that outperformed other major markets last year despite COVID-19, a top company official said.
The decision to upgrade Shanghai to its North Asia headquarters during a recent organizational reshuffle allows for faster decision-making and closer intra-region collaboration, said Fabrice Megarbane, L'Oreal North Asia president and China CEO.
"We are having today a much faster ecosystem to grasp the trends …faster in terms of decision-making, and in collaboration, capitalize on the 'beauty triangle' formed by Shanghai, Seoul and Tokyo," he said during a news briefing in Shanghai, charting the course of L'Oreal China for 2021.
The world's top skincare company registered 27 percent year-on-year growth in China, when the entire group achieved a growth of just 4 percent last year. Megarbane attributed such robustness to a strategy dubbed "huge", which anchored in new consumption patterns from cloud-based services to social network-driven commerce.
"What we have noticed in 2020 is how the 'dual-circulation' was fueled by new consumption," he said. "This consumption supports new circulation, which we witness and contribute to as well."
For instance, some 3,500 products from 13 brands have launched virtual makeup trial services, whereas more than 100 full-time, in-house online hosts appear on daily livestreaming shows to communicate with customers on products, promotions and skincare tips.
Looking ahead, "personalization and beauty technologies will really help us to penetrate into more markets, to more consumers, keep us growing and maintain our leadership", Megarbane said.
This year, the company is planning to introduce new dermatology brands to China, and is set to launch a global flagship store of the L'Oreal Paris brand in Shanghai with beauty technology installments that customers can try out through online-to-offline interaction.
An artificial intelligence-backed smart makeup system Perso will join hands with the high-end YSL Beauty brand to be introduced to the Chinese market by the end of this year. The system made its Asia debut last year during the China International Import Expo in Shanghai.
The new offerings ride the trend of the so-called Generation Z shoppers in China, who increasingly value social media word-of-mouth as well as immersive offline experiences for cosmetics consumption. According to consultancy iResearch in March, 48.3 percent of those aged under the age of 30 said they would resort to online influencers on microblog service Weibo or beauty review site Xiaohongshu before making a purchase.
L'Oreal said social commerce is showing notably strong momentum, with WeChat-based stores doubling sales last year, without disclosing detailed figures. Messaging app WeChat has even grown to become the major source of income for brands like Vichy.
The company has also pledged to accelerate the use of AI and data to establish customer-centric footprints, from the choice of store opening locations, product customization, to collecting consumer insights that better tap into and retain customers.
Global consultancy Bain & Co said in its latest China Internet Report that L'Oreal was a digital leader in China, which is adept at personalized marketing. The company's strategy of marketing to micro-segments of customers helped it achieve a click-through rate 50 percent to 100 percent above industry average, according to the Bain report.