How India-China investment tension affects India's economy
By Ahyoung Choi | chinadaily.com.cn | Updated: 2021-04-06 09:28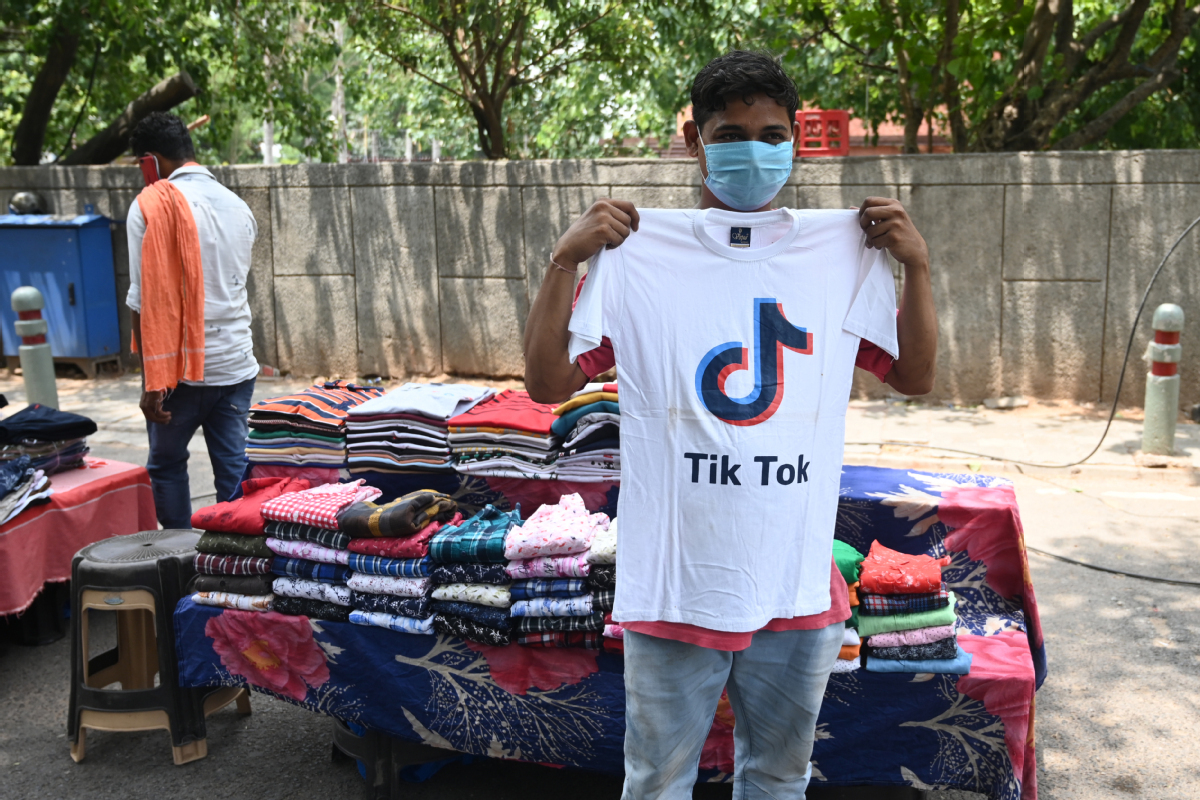 In April 2020, India announced new restrictions on investment from bordering countries to curb "opportunistic takeovers/acquisitions of Indian companies due to the current COVID-19 pandemic". However, in February 2021, less than one year since the imposition, India reported plans to ease the restrictions, seeking growth opportunities for the economy. To understand what the new policy entails for the future of India's economic growth, we must outline the reasons behind India's restrictions in the first place, the causes and effects for both countries of the restrictions and easing of them, in order to analyze what India must do in order to achieve economic growth.
To begin, it must be noted that many believe opportunistic takeovers was not the only reason for India's restrictions. The restrictions did follow the disclosure in early April that the People's Bank of China bought a "1 percent stake in India's largest nonbanking mortgage provider HDFC Bank", and that the move was "indicative of India's desire to carefully control the inward flow of Chinese investments and assets into the country", according to Sukanti Ghosh, South Asia head for the Washington-based think tank Albright Stonebridge Group.
Due to the border conflict between India and China in the Himalayas, India started a boycott of Chinese products. Though the restrictions were not directed at China, the truth remains that the only neighbor with significant trade flows to India is China, as Pakistan and Bangladesh already face restrictions, making the single target abundantly clear.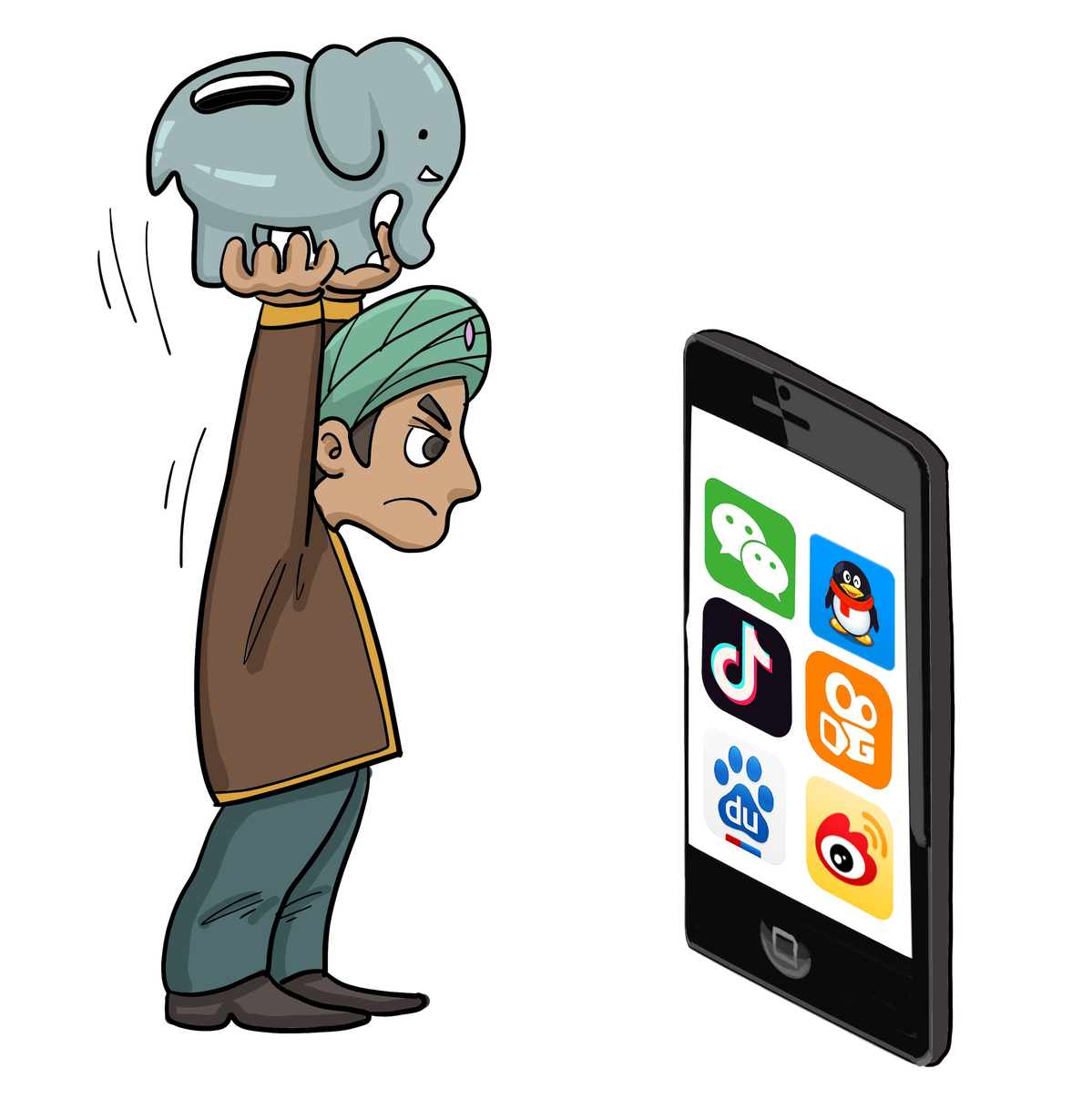 Following the announcement of new restriction policies, India banned dozens of Chinese apps overnight, alleging national security concerns. India also banned China from participating in government tenders, meaning Chinese companies wishing to invest in India must wait to seek approvals. The drastic change meant heavy losses for Chinese companies. The new policy delayed future plans for more than 150 proposals from China valued at over $2 billion, including China's Great Wall Motors acquiring a plant for General Motors in India. Chinese companies will also be restricted access to the 1 billion internet users estimated in India by 2025, and possibly the third-largest economy in the world by 2050 and the second-largest market in the globe in terms of internet users.
Not only that, losing internet users almost means losing data necessary to improve products. The possible loss of great data has already been clearly proven: when ByteDance's TikTok was banned in India in June 2020, the app lost 200 million Indian users, double the number of users in the United States. India's diverse demographics and languages makes the country's data exceptionally valuable, with Google's CEO noting that "building products for India first has helped us build better products for users everywhere".
However, China was not the only country at a loss: India achieved quite the opposite of the intended economic boosts. Despite needing to attract foreign investment to boost the economy, India lost FDI from China, the world's second-largest provider of foreign direct investment (FDI), as Chinese entrepreneurs already started to transfer their businesses to the Southeast Asian or Middle Eastern markets. India also lacked the alternatives to replace tech products, since Chinese smartphone brands make up four of the top five in the country and claim about 80 percent of the market, while Indian brands control only 1 percent of the market. That means, in order to replace the Chinese proportion, smartphone companies would have to invest extra in R&D that would have been saved with Chinese investments. India may lose current Chinese shareholders -- Reuters reported recently that, due to the rising frictions and tougher competition, Alibaba's Ant Group was considering selling its 30 percent stake in One97, which owns Paytm, the popular digital wallet.
India will miss out on leading edge technology, as Tencent is the largest "strategic investor" in Indian startups, while Xiaomi poured nearly $500 into India within just one year, both being big Chinese corporations. Furthermore, the latter company has also generated employment for around 50,000 people in India, meaning these jobs could be at risk. Overall, the economy will see sluggish deal flows and reduced valuations with less active Chinese companies.
As a response, India reopened to China's investment this year, mainly due to the border tensions easing—but more likely due to the adverse effects on the economy in the past year. Nevertheless, critics seem to be in unison on expectations of positive outcome. Foreign investment will compensate for India's low consumption and savings rate, possibly leading to a high growth rate similar to that of China. Foreign investment could also help India build up a more robust venture capital industry to support and sustain a good ecosystem for startups. Overall, the outcome most likely will not stray far from the purpose for why India opened up to Chinese investment in the first place: to counterbalance the lack of domestic venture capital and other investment financing.
But could India decide to restrict Chinese investments again? Technically, India could in areas like telecommunications where alternatives are available by citing security and privacy concerns against Chinese companies like Huawei and ZTE. In fact, some reports already suggest that India might exclude Huawei from the country's 5G rollout. Furthermore, since India already has a vibrant technology sector, once startup companies and overall growth rates can stabilize on their own without overreliance on foreign funding, policies may once again be introduced to promote independence.
However, it will all come down to whether India can create its next 30 unicorns without China's FDI. Gopal Jain, a managing partner at a private equity firm, told a local TV channel in India that Indian capital comprises only 5 percent of the funds for India private equity and venture capital firms; he also added that figure needs to rise to at least 30 to 40 percent in this post-pandemic era, where funds remain in short supply. But as a yet-developing economy, India may not only find it nearly impossible to fully be self-reliant before fully deregulating and modernizing its economy, but also find restricting foreign investment to be a double-edged sword, bringing greater disaster than temporarily over-relying on FDIs, as shown last year.
Hence, it may be wise to be open to foreign investment, not just to the United States, Japan and the members of the European Union as it is now, but also toward China, a great asset to India's long-term economic interest.
Ahyoung Choi is a Brive Consulting Market Analyst, currently based in London.
The opinions expressed here are those of the writer and do not necessarily represent the views of China Daily and China Daily website.
If you have a specific expertise and would like to contribute to China Daily, please contact us at opinion@chinadaily.com.cn, and comment@chinadaily.com.cn.