Tokyo called on to respect Beijing's core interests
By ZHANG YUNBI | China Daily | Updated: 2021-04-07 07:16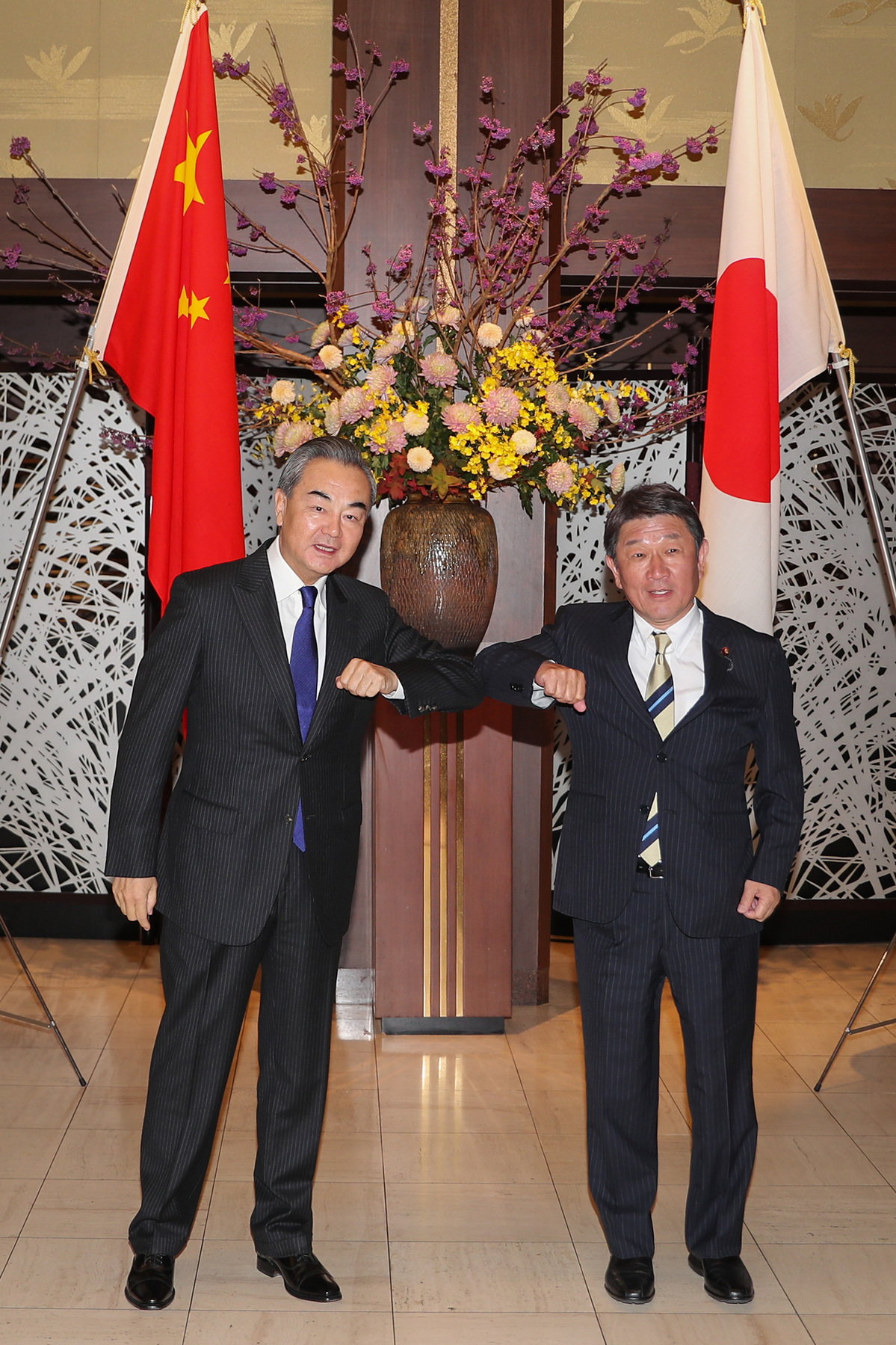 Beijing has delivered a sharpened warning to Tokyo, saying that respecting China's internal affairs is a "minimum requirement" for Japan as a close neighbor, and Japan "should not stretch its long arm too far".
The warning-following a series of Beijing's criticisms of Tokyo's joining Washington in lashing out on topics such as Hong Kong and Xinjiang-was issued by State Councilor and Foreign Minister Wang Yi on Monday in a phone conversation with Japanese Foreign Minister Toshimitsu Motegi.
Experts said Japan should engage in damage control to keep its relations with China from being hijacked by the need to bolster the United States-Japan alliance. They also said a further deterioration of China-Japan ties may also affect economic cooperation between the two neighbors.
During their conversation, Wang said China and Japan should work to keep their ties from unnecessary twists, turns, standoffs and involvement in major-country confrontations.
Japan is expected to "become more positive when viewing China", act as an independent, self-reliant country, and not be exploited by countries with prejudices against China, he said.
A superpower's will does not represent the international community, and countries following this superpower are not entitled to monopolize multilateral rules, either, he added.
While Tokyo and Washington share an alliance, Tokyo is obligated to honor the China-Japan Treaty of Peace and Friendship, Wang said as he urged advancing the two-way pragmatic cooperation and improving the goodwill between the two Asian nations.
Motegi said Japan is willing to properly manage and control differences. He said there is no change in its plan to harness stable growth of its ties with China, and the Japan-US alliance does not target any third party.
Last month, representatives of the Chinese Foreign Ministry and the Chinese embassy in Japan made several sharp rebuttals of Tokyo's attacks on Hong Kong's electoral system reform as well as the US-Japan 2+2 ministerial talks' joint statement attacking Beijing on topics such as the Diaoyu Islands, Taiwan, the Xinjiang Uygur autonomous region and the South China Sea.
In high-profile comments, Japanese Prime Minister Yoshihide Suga told Japan's Fuji TV on Sunday that it is important to create circumstances in which the Taiwan question can be resolved peacefully against the backdrop of countries such as the US and Japan "joining hands in maintaining their deterrence".
Yang Bojiang, director-general of the Chinese Academy of Social Sciences' Institute of Japanese Studies, said Tokyo's recent attacks on China are accompanied by its growing sense of urgency as it worries that the lingering pandemic will further diminish its comparative advantage in international competition.
"Japan is eager to increase intimidation aimed at China over the Diaoyu Islands issue by relying more on its alliance with the US, which is adding risks of escalation of maritime tension and strains in political ties," Yang said, adding that further deterioration of its China ties may affect collaboration in economic and technological sectors.
Still, Yang stressed the need to foster bilateral strategic mutual trust. There is a great deal of room in regional issues for cooperation and communication by China and Japan, such as the China-Japan-Republic of Korea free trade agreement talks and Korean Peninsula denuclearization, and there are remarkable prospects for both nations in economic and social sectors, he said.
This month, Suga will travel to Washington to meet US President Joe Biden. Japan's Kyodo news agency quoted unnamed sources as saying that the talks will involve the situation in Taiwan, and the two sides will discuss whether to include it in the leaders' joint statement.
Gao Lan, a professor of Japan studies at Fudan University in Shanghai, said that "the US is an inevitable factor in the trajectory of China-Japan ties" given the US-Japan alliance, and the China-Japan relationship has its vulnerable side and often faces twists and turns.
Beijing and Tokyo should work together to avoid falling into the trap of bilateral conflict, maintain the steady growth of their ties and shape the trilateral interactions of the US, Japan and China, Gao said at a seminar last month.