Lessons from Ruili in fight against virus
China Daily | Updated: 2021-04-07 07:27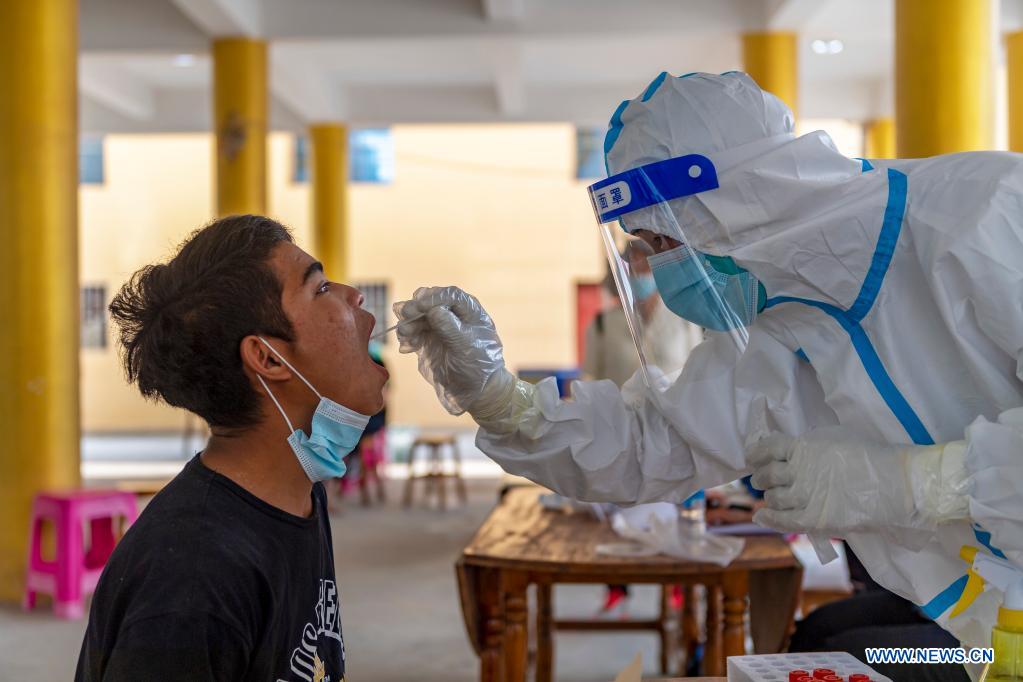 Ruili in Yunnan province reported 15 fresh novel coronavirus cases on Monday, taking the total number of cases there to 66. Local authorities have declared three neighborhoods as high-risk areas and six as middle-risk.
Which means the battle to contain the virus may take longer, increasing the pressure on the people and the authorities.
Ruili, a frontier city, shares a long boundary with Myanmar, and the daily flow of goods and people across the border has increased the pressure on the authorities to prevent the virus being imported. However, the authorities seem to have done a fairly good job of conducting nucleic acid tests on all the residents in a day and a half and rushing vaccines to the vaccination centers in no time.
Considering that many people from Myanmar are in Ruili, the authorities have mobilized more than 1,000 volunteers who speak the Burmese language to advise the visitors to be inoculated and boost the fight against the virus. There is no saying for how long Ruili will remain under lockdown, but the epidemic should be brought under control soon given the way the authorities are working.
There are some new lessons to learn from the outbreak in Ruili. First and foremost, the novel coronavirus pandemic is yet to be fully brought under control, and China must stay alert against the risk of imported cases. Since infection cases were first detected through nucleic acid testing in key neighborhoods, epidemic-prevention measures need to continue to minimize risks.
Second, the faster the authorities carry out nucleic acid tests, provide treatment for those infected with the virus, carry out tracing and mobilize volunteers, the sooner they can cut the transmission chains of the virus.
More importantly, the vaccination drive has been accelerated, increasing hopes of achieving herd immunity at the earliest.
We hope the local authorities control the spread of the virus in Ruili at the earliest and provide more lessons on how to prevent the virus from making a comeback.