Xinjiang smear reflects West's moral decline
By Mei Xinyu | China Daily | Updated: 2021-04-09 07:44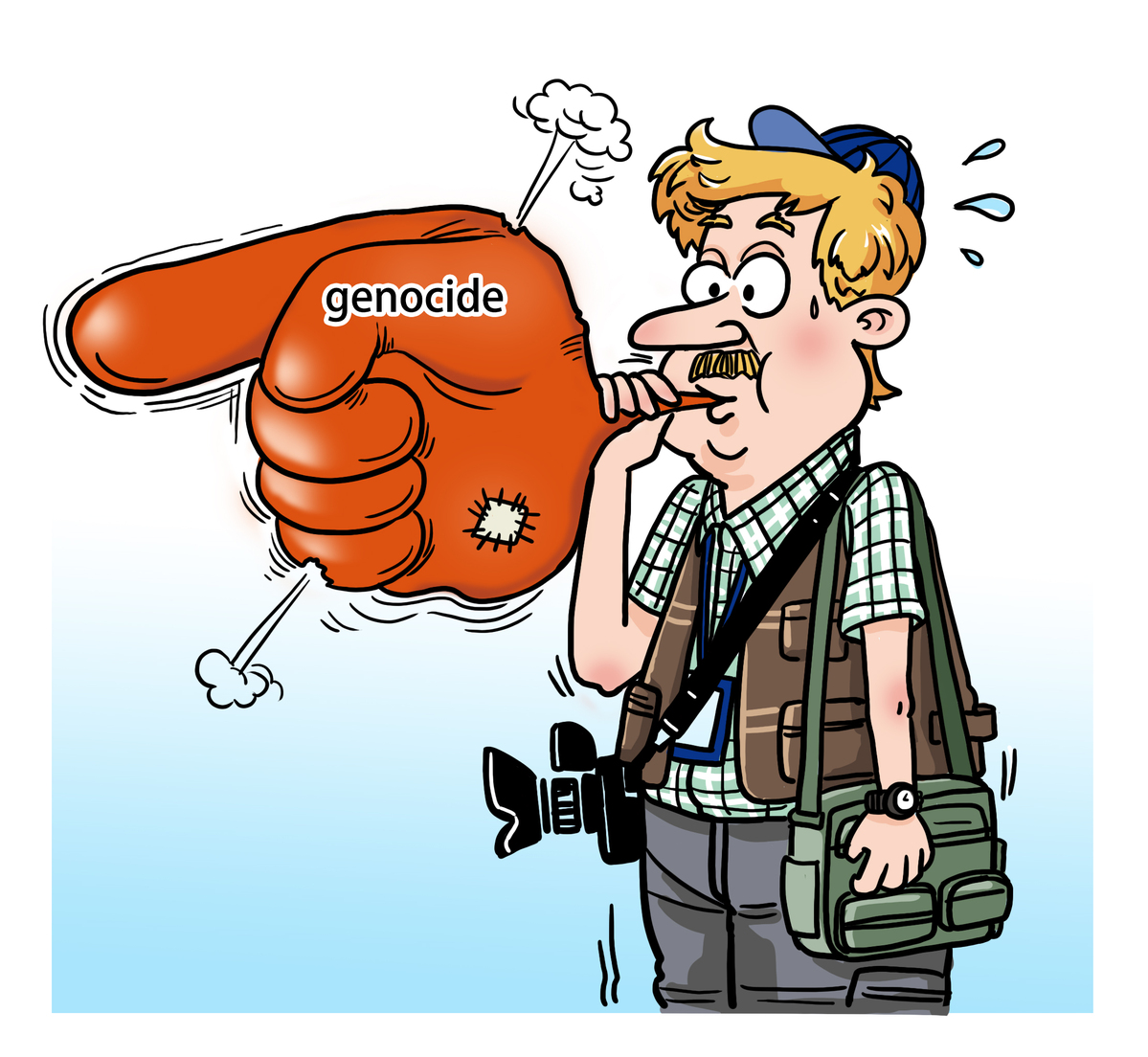 Anti-China forces, including certain foreign governments, businesses and Switzerland-based NGO Better Cotton Initiative, have been using false allegations to smear Xinjiang cotton. That their accusations are baseless is borne out by the fact that they have not been citing a single evidence of "forced labor" in the Xinjiang Uygur autonomous region to prove their claim.
Xinjiang started benefiting from various subsidies and financial support provided by the central government way back during the Qing Dynasty (1644-1911). Although Xinjiang lags behind coastal provinces in China in terms of economic and social development, it leads other provinces and regions in welfare programs such as the medical and pension insurance system, which covers both urban and rural residents thanks to consistent favorable policies of the central authorities.
One of the financial supports that Xinjiang and other ethnic autonomous regions received was in the form of transfer payments-transfer of money without any exchange of goods or services. Transfer payments are part of the central government's policy to redistribute money to those provinces and regions in need.
The fiscal funds transferred by the central government go straight to the local governments. From 2013 to 2019, transfer payments offset Xinjiang's fiscal deficit of more than 1.9 trillion yuan ($290.32 billion). Some prosperous eastern and central provinces, too, have provided financial support for underdeveloped autonomous regions as part of pairing assistance programs. For example, the Beijing municipal government has given more than 2 billion yuan a year to Xinjiang's Hotan prefecture for many years. In 2017, the funds accounted for nearly 10 percent of Hotan's GDP, according to official data. And State-owned enterprises have provided public services such as electricity in Xinjiang at relatively low prices.
Thanks to such financial support, Xinjiang not only established advanced pension and medical insurance systems, but also introduced a 15-year compulsory education program-three years of preschool, six years of elementary and six years of high school-compared with the nine-year compulsory education system in inland provinces and regions.
It is safe to deduce from these examples that Xinjiang has enjoyed these welfare programs thanks to the support from the central and other provincial authorities.
The cotton industry is one of the three pillars of Xinjiang's economy-the others being oil and coal. That's why some anti-China forces are trying to smear Xinjiang cotton, but that will have little effect on the country's economy, as China has built effective safeguards against foreign interference.
The smear campaign against Xinjiang cotton and poverty alleviation work in the region reflects the moral degeneration of some Western politicians and media. But this trend, in the long run, will weaken the foundation of Western society and cast a shadow over its development, instead of hurting China.
For instance, Damien Sanfilippo, director of standards and assurance of Better Cotton Initiative told BBC last year that they had "identified the risk that poor, rural communities (in Xinjiang) would be coerced into employment linked to this poverty alleviation program". He added:"Even if these workers get a decent wage-which is possible-they may not have chosen that employment freely." Surprisingly, Sanfilippo seems to believe that impoverished people can earn a decent income without working for it.
Earning one's own livelihood is a basic social value, so Sanfilippo's statements and BBC's report are preposterous and reflect the moral decline of Western society.
That some Western media are spreading canards in a bid to embarrass China and brainwash their own people means Western society faces a bleak future, which will be compounded by the declining productivity and rising financial debt of the West.
The author is a researcher at the Chinese Academy of International Trade and Economic Cooperation. The views don't necessarily represent those of China Daily.