China chips away at semiconductor woes
By MA SI | China Daily | Updated: 2021-04-19 09:22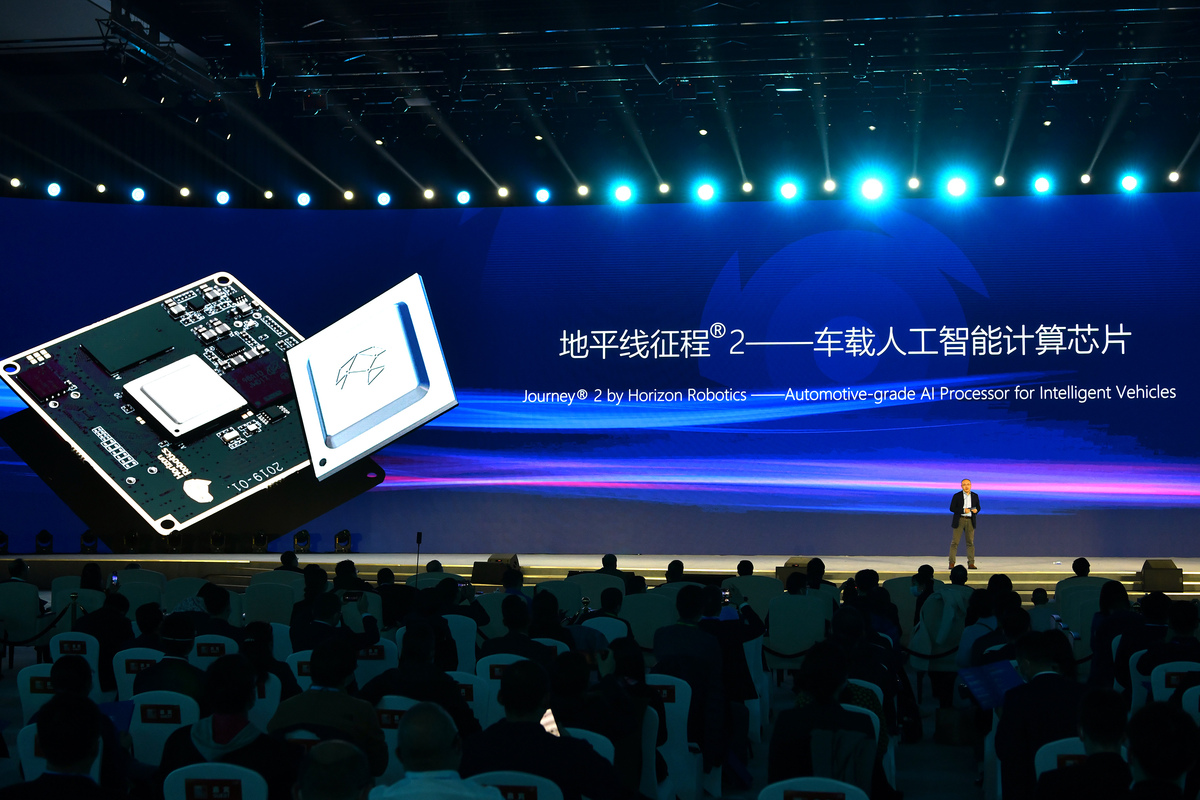 Consulting firm AlixPartners estimates the current chip shortage woes will likely cost the global auto industry $60.6 billion in revenue this year.
Many Chinese carmakers, including new energy vehicle maker Nio, have announced plans to cut production of some models. And some of them are working to prioritize the assembly of higher-margin models by cutting back on low-profit ones.
For their part, a string of semiconductor giants intensified efforts to expand their production capacity. But it will take time to build new factories and experts expect the chip pain to persist for some time to come.
Li Shaohua, deputy secretary-general of the China Association of Automobile Manufacturers, said the country's domestic automakers cut their production by 5 to 8 percent in January and February this year due to the chip shortage.
"The global chip shortage is hitting many industries, not only automobiles but fields like consumer electronics, communication systems and medical equipment. At the same time, the imbalance between supply and demand has caused a sharp rise in the prices of various chips," Li said.
A senior executive from a Chinese carmaker, who sought anonymity, said certain auto chips, whose price was 70 yuan ($10.7) apiece before the COVID-19 pandemic, are now as expensive as 2,000 yuan each.
Worse, though many carmakers are cash-flush and can afford the costlier chips, they still cannot buy the products immediately, for the waiting list is too long and the supplies are too tight.
Li from the China Association of Automobile Manufacturers predicted at March-end that the supply shortages will continue over the next six or even nine months.
The demand-supply balance may be restored around the third quarter of this year, he said.
Not surprisingly, the Ministry of Industry and Information Technology, China's top industry regulator, has been nimble in its efforts to mitigate the woes. It is working to improve communication between local automobile makers and semiconductor companies, to better match supply and demand.
Qiao Yueshan, head of the electronic information department at the Ministry of Industry and Information Technology, said in March that semiconductors are the cornerstone of the information society, and a driving force behind the automobile sector.
To promote communication between local automakers and semiconductor companies, the ministry has guided the parties concerned to compile a brochure with focus on building a new online communication platform to better match supply and demand.
According to Qiao, in recent years, domestic companies have produced a string of high-quality semiconductor products for the auto industry, thanks to the support of local carmakers.
"But generally speaking, the domestic semiconductor sector does not have enough understanding of car companies' demands; nor do they have enough experience in bringing their products to the market," Qiao said.
Huang Jipo, chairman of Sine Microelectronics, a Chinese auto chipmaker, said carmakers have stringent standards to ensure the reliability and stability of automobile chips. That is why, they tend to prefer chips made by established foreign giants.
Emerging Chinese auto chipmakers have a stiff challenge on their hands-that of gaining the confidence of the auto industry against all odds, he said.
"But as Chinese companies beef up research and development capabilities, they will have the potential to enter the mainstream supply chain of automakers."