Clarity on green bond issuers underlined
By SHI JING in Shanghai | CHINA DAILY | Updated: 2021-04-23 09:12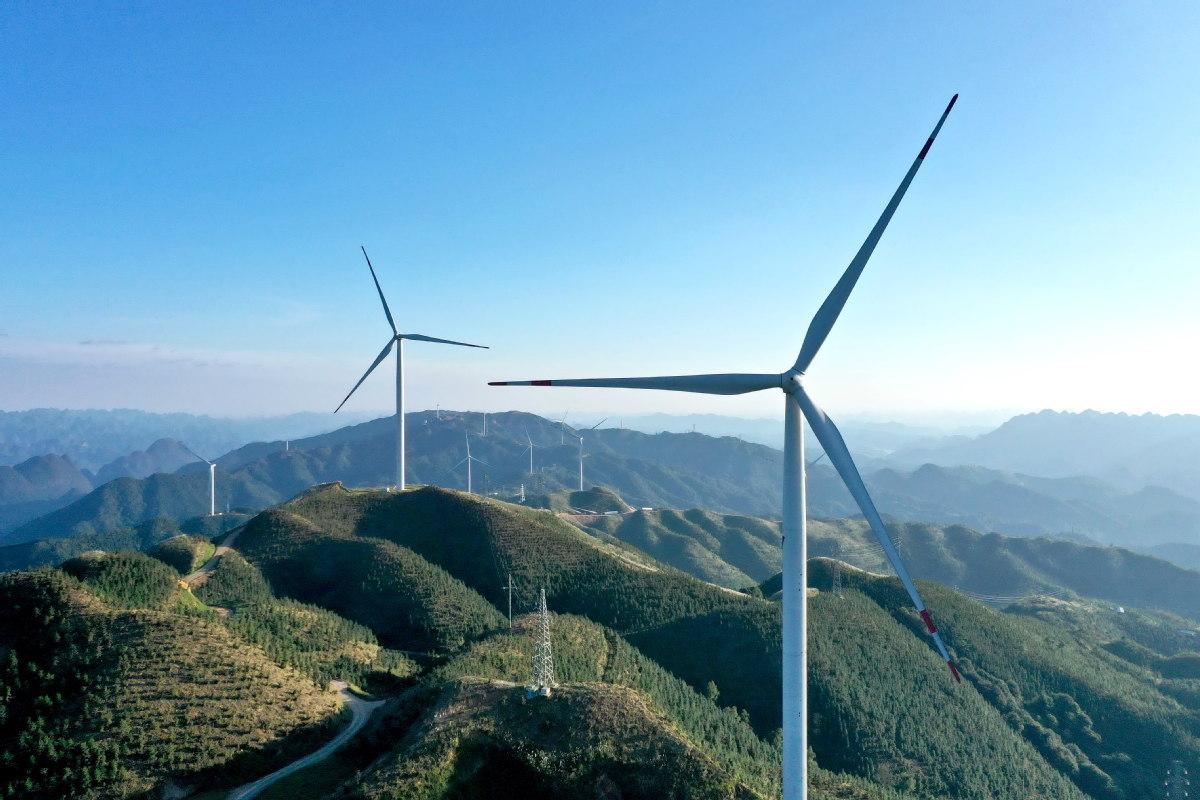 A clearer definition of the industries that are eligible for issuing green bonds will help China achieve its carbon neutrality goals, experts said.
The People's Bank of China, the central bank, together with the National Development and Reform Commission and the China Securities Regulatory Commission, released on Wednesday the latest catalog of rules for green bond issuances, basically a revision of the 2015 version, and said projects which use fossil fuels such as coal will not be allowed to issue green bonds.
The central bank said that fossil fuels are akin to high carbon emission projects. Most of the mainstream global green bond issuances exclude such items. The elimination of fossil fuels in the latest catalog will make China's green bond issuance more regulated and strict, which is also in line with global practices.
The PBOC also pointed out that clean production and highly efficient utilization of fossil fuels are necessary for China's high-quality economic development. The central bank is studying transitory financial rules by taking into account the useful life and depreciation of current projects so that the energy industry can make the transitions step by step, it said.
China's key green industries such as green agriculture, green construction, sustainable construction, water conservation and unconventional use of water have been included in the catalog for the first time. Companies specializing in green equipment production and trading have also been allowed to issue green bonds to support green equipment manufacturing throughout the industrial chain.
PBOC Governor Yi Gang said during the Boao Forum for Asia Annual Conference 2021 on Tuesday that Chinese regulators have been working with the European Union to come out with a common set of classification criteria to advance the coordinated development of green finance all over the world. China's financial industry will be further opened up so that international investors can participate in the country's green finance market, he said.
Data from the central bank show that China's green loan balance reached 1.8 trillion yuan ($277 billion) by the end of last year, the largest in the world. To date, more than 40 carbon-neutral-themed bonds have been issued, with total value exceeding $10 billion. Data from global financial data provider Refinitiv show that China issued about $15.7 billion worth of green bonds in the first quarter of the year, overtaking the United States which issued $15 billion worth of green bonds over the same period.
According to PBOC estimates, China will invest 2.2 trillion yuan every year by 2030 to reduce carbon emissions. To meet the huge capital demands, financial institutions must expand financing channels in a more diversified and innovative manner, said Mark Wang, president and CEO of HSBC Bank (China) Co Ltd.