Rocks and a charred place
By Wang Kaihao | China Daily | Updated: 2021-04-29 09:32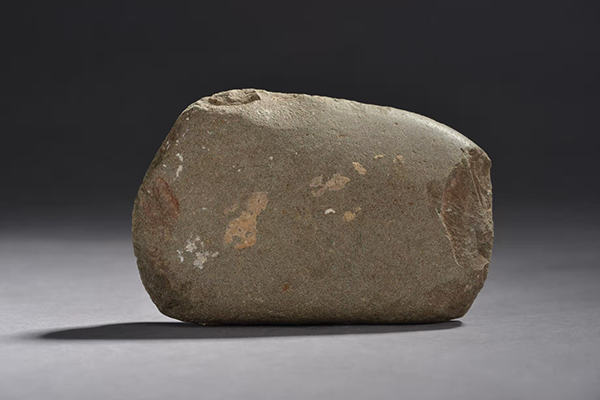 Archaeologists are using sophisticated tools and evidence of fire to study the history of human settlement at the Zhaoguodong relics site in Guizhou, Wang Kaihao reports.
For Zhang Xinglong, the deputy director of Guizhou Provincial Institute of Cultural Relics and Archaeology, exploration of the Zhaoguodong cave is like traveling through time.
Stepping down the ladders and along the platforms in the cave, located in Guian New Area, not far from Guiyang, capital of Guizhou province, Zhang and his team members can review tens of thousands of years in one glance, but it may take years to decode the abundant hidden information in detail.
Earlier this month, the site was chosen by the country's top-tier scholars as one of the Top 10 New Archaeological Discoveries of 2020.
According to Zhang, the 8-meter-deep sediments left underground in 25 strata span the late Paleolithic age to the Neolithic period, which is about 45,000 to 10,000 years ago.
"Such a site with a long continuity of human settlement is rarely seen in China, or even worldwide," he tells China Daily. "There has been an abundant discovery of relics in the thick layers of sediment, which is astonishing."
About 50 areas indicating early usage of fire have been found in the cave. Two tombs with burial objects dating back to sometime between 9,000 and 12,000 years are among the earliest known of their kind in Southwest China, Zhang says.
Rich findings of stone relics in the cave, including one of the earliest polished stone implements in China, dating back 12,000 years, as well as over 300 tools made of bones and antlers - the biggest reservoir of such items discovered in any of the country's prehistoric caves to date - further consolidate the extraordinary status of Zhaoguodong.