Xi'an meeting marks new progress in China and Central Asia cooperation: China Daily editorial
chinadaily.com.cn | Updated: 2021-05-13 19:42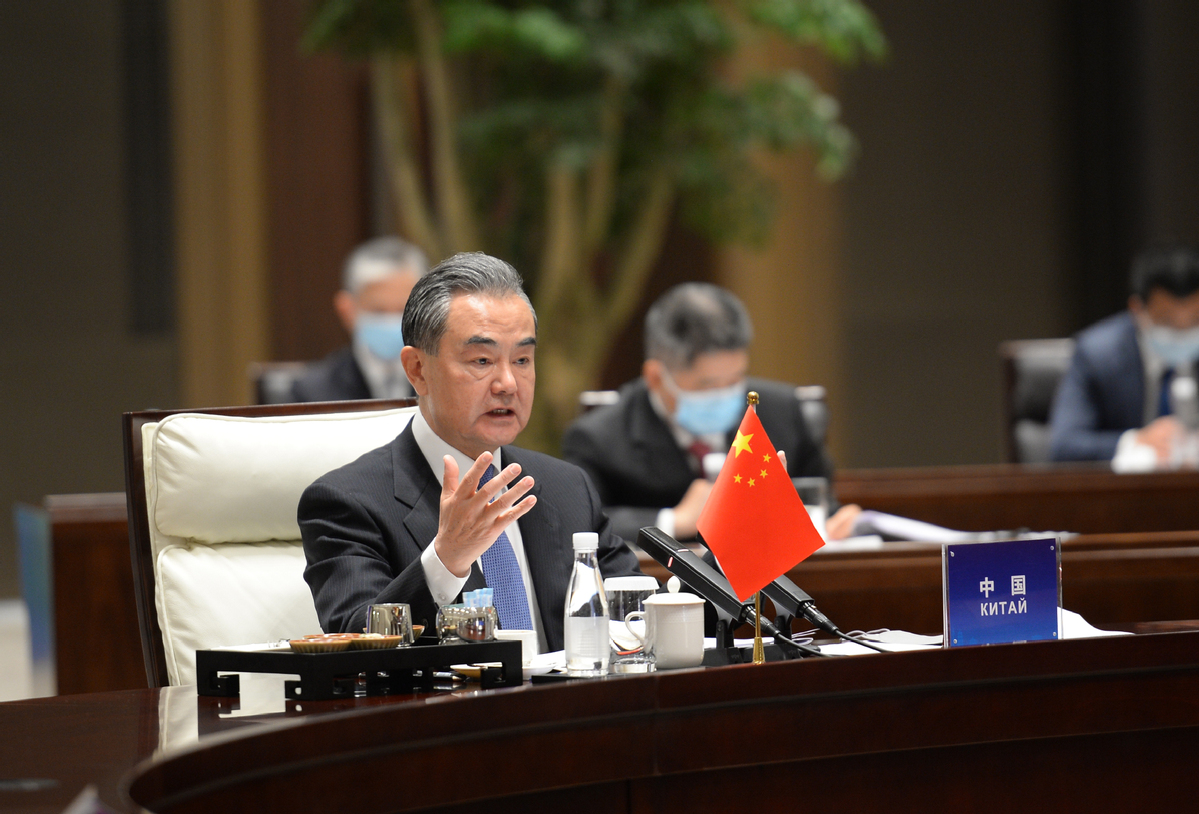 Compared with their first virtual meeting in July last year, the second foreign ministers' meeting of China and five Central Asian countries (C+C5) — Kazakhstan, Kyrgyzstan, Tajikistan, Turkmenistan and Uzbekistan — China hosted in Xi'an, Shaanxi province, on Wednesday had more practical significance.
The memorandum of understanding they have adopted, along with three joint statements they have released after the meeting, identifies key areas for cooperation and outlines an action plan that provides a stronger institutional guarantee for their cooperation.
Transforming their shared will to pursue common development into concrete projects and actions, they have agreed to establish a C+C5 regional cooperation mechanism, promote the high-quality construction of the Belt and Road and establish three research centers to carry out cooperation in modern agriculture, archaeological and cultural heritage and traditional medicine.
As well as drawing up a practical blueprint for their future cooperation, the six countries have more importantly also taken advantage of the meeting to strengthen their strategic mutual trust, and agreed to make concerted efforts to build a China and Central Asia community with a shared future.
That said, in the face of the rise of unilateralism, protectionism and interventionism, the six countries will work together to promote regional security and stability and safeguard international justice.
Notably, one of joint statements concerns their joint efforts to promote peaceful reconciliation in Afghanistan, demonstrating that the six countries will play a bigger role as a whole in maintaining regional peace and stability. That they have agreed to establish a regular meeting mechanism of the C+C5 foreign ministers indicates they are well aware of the importance of regional unity and coordination.
Although, as Chinese State Councilor and Foreign Minister Wang Yi noted, the countries' cooperation does not target any third party, they have sent a clear signal that they stand together in opposing interference in their internal affairs, and any actions threatening their core development interests.
In other words, it is their common contention that Central Asia is neither a stage for any power to engineer a color revolution nor a place where any power can attempt to sow seeds of discord.
The COVID-19 pandemic has deepened the six countries' understanding of the fact that the region is essentially a community with a shared future, and China's provision of a new round of vaccine aid and pledge to help these countries enhance their research and production of vaccines should have driven home to the region and beyond that mutual assistance is the only way to defeat the common enemy.
Under the guidance of heads-of-state diplomacy, the six countries have taken protecting people as the main line for their anti-epidemic cooperation while at the same time introducing measures to resume work and production and inject impetus into the economic recovery of the region.
Having withstood the test of the pandemic, cooperation between China and Central Asian countries presents great potential for the six countries to tap.