Global alcohol sales fell by 6 percent during novel coronavirus pandemic
By JONATHAN POWELL in London | China Daily Global | Updated: 2021-05-19 09:06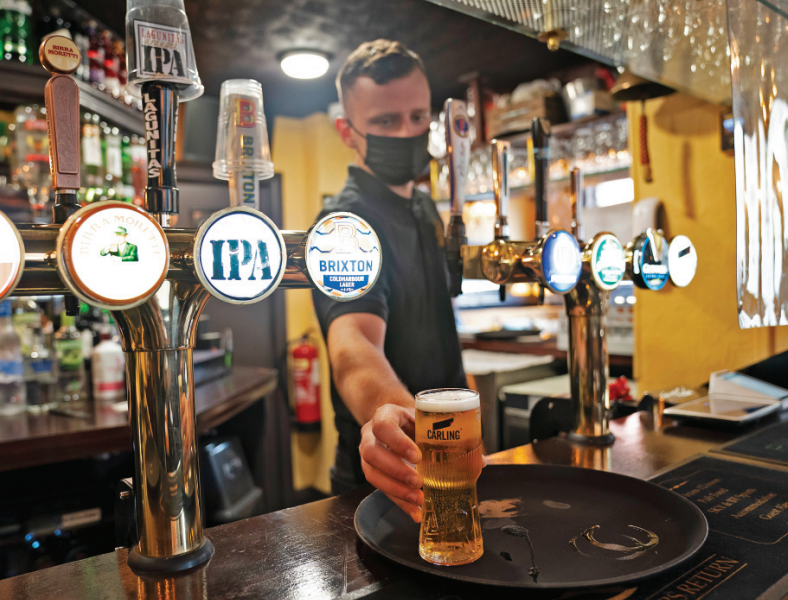 Sales of alcohol around the world dropped by 6 percent last year as a result of the novel coronavirus pandemic, according to new figures.
Data from market research group Euromonitor shows consumers bought 15.8 billion fewer liters of alcoholic drinks amid the closure of hospitality venues and restrictions on social mixing.
The Euromonitor data was gathered from more than 100 countries, and highlighted the top 20 alcohol markets. South Africa, India, Spain and Vietnam saw the sharpest drop in sales, The Financial Times reported.
Quoted in the FT, Henry Ashworth, president of the International Alliance for Responsible Drinking, said: "Despite reports of people rushing to stock up on alcohol in supermarkets, pictures of empty shelves, and fears that people would drink more when confined to their homes, these sales figures definitively show that less alcohol was bought in 2020."
Previous surveys conducted for the alliance by YouGov in May and November last year found that the majority of drinkers were consuming the same amount or less alcohol during lockdowns.
But Ashworth noted that, despite the reductions in global sales volumes, there were indications in the data that certain groups already drinking at harmful levels intensified their drinking in the past year.
Quoted in a separate article by the Retail Technology Innovation Hub, he said: "Although the majority of drinkers continue to consume alcohol at moderate levels, we recognize that the pandemic reinforced harmful drinking patterns for some people.
"As societies begin to reopen, it is essential for private, public, and civil society to come together to ensure that targeted and appropriate support is available for those who need it most."
Industry news website The Drinks Business noted the data showed the largest declines in sales volumes, year-on-year, were in South Africa, which was down 20.4 percent, possibly because alcohol sales were restricted on top of hospitality closures, it said.
The figures revealed that United Kingdom sales were down by 10.1 percent, and that numbers in the world's largest alcohol market, China, were down by 8.5 percent.
The Euromonitor data showed the United States, which is the second-largest market for alcoholic drinks, recorded a year-on-year decline of only 0.6 percent.
The UK's alcohol industry regulator, the Portman Group, last week published its report, conducted by YouGov, on alcohol consumption during the pandemic.
It found that, despite predictions that drinking would escalate during lockdown, drinkers had stuck to moderation during the past year.
YouGov found that overall alcohol consumption and sales have decreased, which the Portman Group said equates with 33 other national studies and government polls that indicate the crisis did not have a negative effect on drinking rates.