Shanghai Alumni Center of Tsinghua School of Economics and Management opens
tsinghua.edu.cn | Updated: 2021-06-04 13:53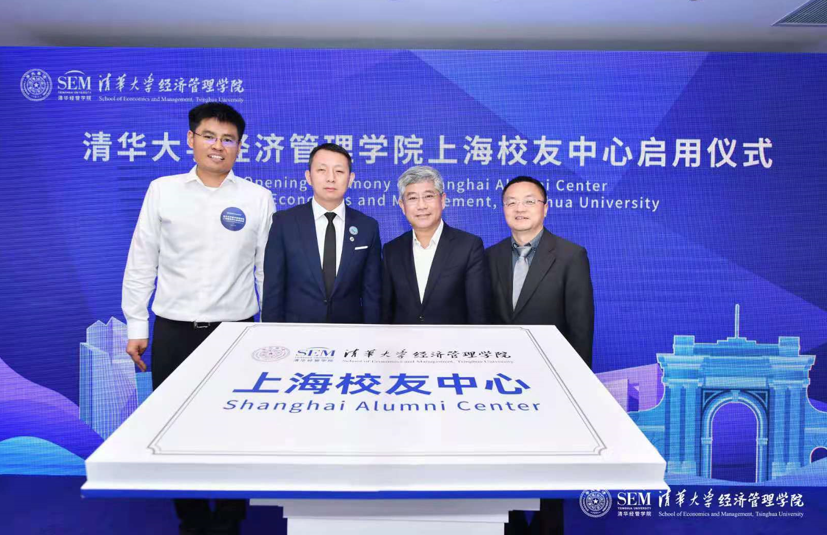 The opening ceremony of the Shanghai Alumni Center of the Tsinghua School of Economics and Management (SEM) was held on May 22, 2021. Dean Bai Chong-en, associate dean Li Jizhen, assistant dean Chi Wei, president of Zhejiang Zhongkun Holding Group Wang Yang, and president of Anar Group Cui Wei attended the ceremony. About 100 faculties, students and alumni were present.
The center was donated by SEM alumni Wang Yang and Cui Wei. Wang attended the SEM EMBA program in 2012 and is now the president of the Zhejiang SEM EMBA Alumni Association. The center was designed as a space for life-long learning, communication and activities for the faculties, students and alumni of the school. The ceremony was hosted by associate dean Chen Yubo.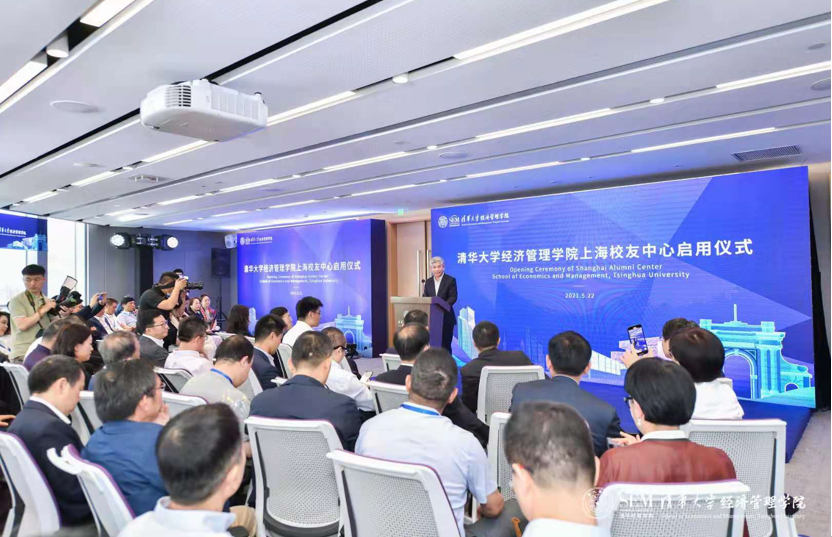 Dean Bai Chong-en expressed his gratitude to the contributions of Wang Yang and Cui Wei to the construction of the center. Tsinghua SEM has long laid emphasis on the integration of academic achievements with industry experiences. "I hope the Shanghai Alumni Center will serve the faculties, students and alumni well and help them delve deeper in the economy, finance and management in the Yangtze River Delta. And I'm looking forward to more talented managers for the integrated development of the Delta region," Bai said.
Wang and Cui said they were willing to repay the school with action and shoulder their responsibilities for its future development.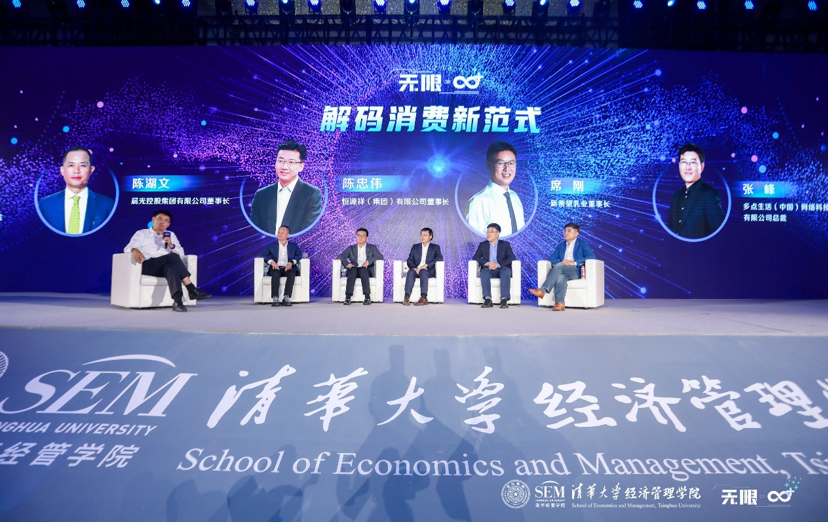 Tsinghua SEM is the first school in China to gain accreditations from both the Association to Advance Collegiate Schools of Business (AACSB) and the European Quality Improvement System (EQUIS).
As the center of China's international economy, finance, trade, shipping, technology and innovation, Shanghai attracts countless talents with an innovative mindset. The Shanghai Alumni Center is the first of its kind at Tsinghua SEM and is also the first alumni center donated by alumni. The school will strengthen cooperation with Shanghai and provide intellectual support for the Yangtze River Delta region.
In the afternoon, a forum called "Infinite ∞+ Series: Shanghai Global Technological Innovation" was held. Experts and scholars at SEM, alumni, and renowned entrepreneurs from home and abroad gathered to discuss issues about tech innovation, digital economy and new consumer pattern.