Tesla China orders slump in May compared to April
chinadaily.com.cn | Updated: 2021-06-04 16:54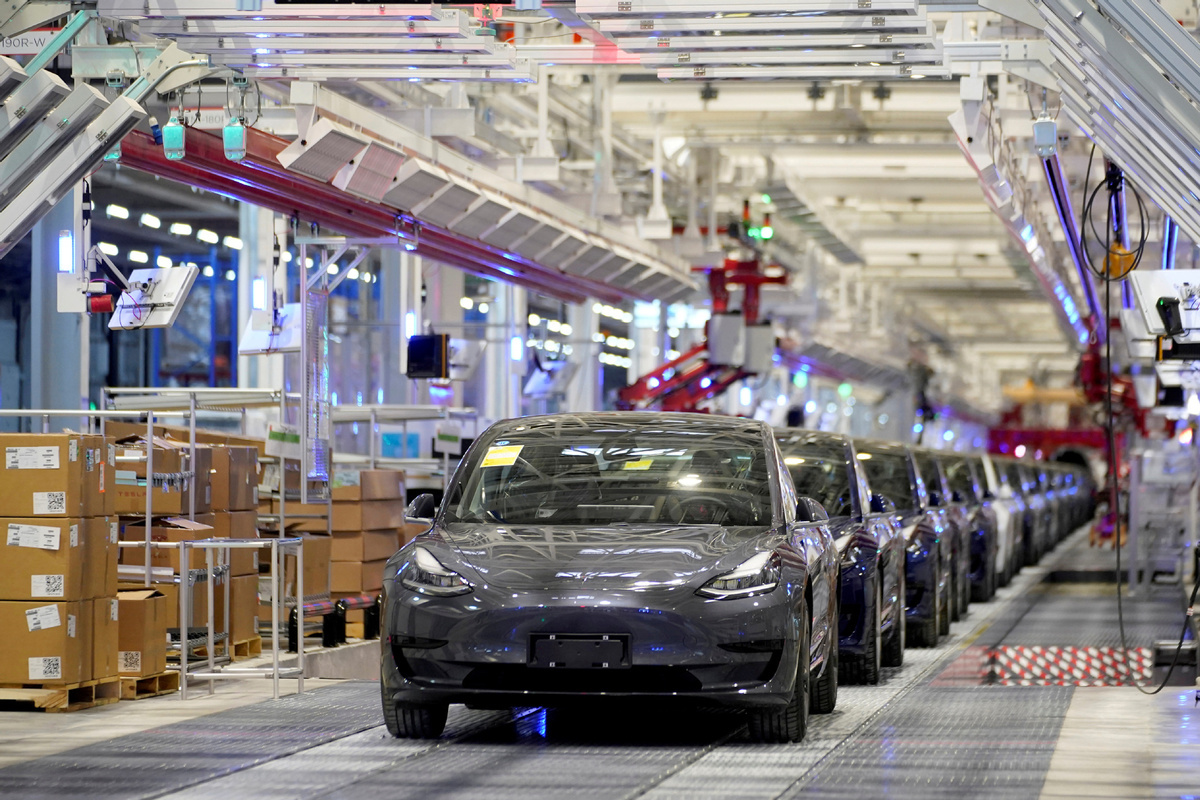 Tesla vehicle orders in China fell by nearly half in May compared to April, as it continues to grapple with a backlash caused by its inappropriate handling of a woman customer complaining about her Model 3's brake failure in April.
The electric car's net orders in China dropped to about 9,800 in May from more than 18,000 in April, said the US-based digital media company on Thursday citing a source familiar with the data.
Tesla does not make public its sales figures on a monthly basis, and the China Passenger Car Association has not released the carmaker's sales figures in May.
Tesla is one of the most popular electric carmakers in China, and its sales went to a record high of 35,478 in March.
But it soon caused a public outcry when a woman who protested at its booth at the Shanghai auto show in April was dragged away and a senior Tesla executive accused her of a plot.
The company did not apologize until the incident had grown into a violent public backlash, and some Tesla owners said they were reluctant to drive their vehicles.
The backlash, though less violent now, is still raging as the dispute between the woman protester and Tesla has not been resolved. Tesla released the data about her vehicle, but the data has not been verified so far.
Tesla's China sales slumped in April from March as well. It sold 11,671 Model 3 and Model Y vehicles in April in the country, down from 35,478 in March, according to the China Passenger Car Association.
In a statement to China Daily, Tesla said the sales fall was primarily due to a two-week production halt to update its manufacturing equipment at its Shanghai plant, where it is producing the Model 3 sedans and the Model Y SUVs.
China is the electric car maker's second-biggest market after the United States and accounts for about 30 percent of Tesla's sales.