China takes spot of UK top import source
By BO LEUNG in London | China Daily | Updated: 2021-06-05 07:54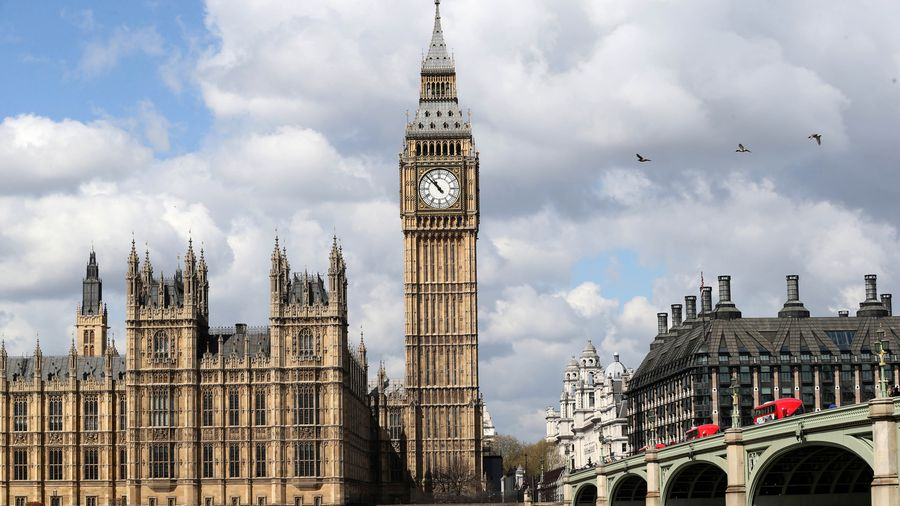 Nation replaces Germany as British trade with the EU affected by Brexit
China has replaced Germany to become Britain's biggest source of imports for the first time since modern records began in 1997.
The United Kingdom's goods imports from China reached 16.9 billion pounds ($24 billion) in the first quarter of this year, data from the British Office for National Statistics showed. Its imports from Germany fell to 12.5 billion pounds in the same period, which is believed to have resulted from disrupted UK-EU trade after Brexit.
Figures from the UK's Revenue and Customs showed China registered the second-largest value increase month-on-month in March and the largest value increase in year-on-year terms in the same month. That is up to 455 million pounds and 3.142 billion pounds respectively.
The customs data also revealed China accounted for 13 percent of the total value of goods the UK has imported. This was an increase from 5.5 percent in March 2020.
With the pandemic and Brexit, economists say it's hard to tell if the trend will persist.
"It's hard to make definite conclusions from a year during which the UK has experienced not only Brexit, but also the worst experience with the pandemic in Europe in terms of deaths per capita. So we would need to watch the trends for another year at least to find 'normal' patterns," said Gayle Allard, a professor of economics at IE University in Spain.
She added: "Initially, it looks like Brexit and the supply constraints coming from the pandemic have been very favorable for Chinese exports. Remember that after Brexit, EU products lost some of their cost advantage in the UK."
Chris Rowley, a business professor at the University of Oxford, said UK-China trade relations have been tense in the light of strained diplomatic relations, but trade will continue.
"Nevertheless, there are trade opportunities, moving beyond more traditional ones, such as foods and drinks, to sectors ranging from pharmaceuticals and aerospace to green energy," said Rowley, who is also a professor at the Graduate School of Education of Tohoku University in Japan.
Analysts say Brexit should create more opportunities for UK-oriented Chinese exporters.
"The pound has fallen since the (Brexit) vote, making EU goods more expensive, and some EU inputs for products manufactured in the UK will also be too expensive. Supply chains will be broken for many products and will need to be remade," Allard said.
In a separate report, Office for National Statistics data showed the UK imported more goods from China than from any other country since the second quarter of 2020.
Rare growth
The ONS said that out of the UK's top five import partners, China is the only one from which imports grew between the first quarter of 2018 and the first quarter of 2021.
Imports of goods from China accounted for 16.1 percent of UK goods imports in the first quarter of 2021, having increased by 65.6 percent compared with the first quarter of 2018, exhibiting a larger increase than exports, the report said. "Goods imports from China had continued to show an upward trend throughout 2020."
The increase in imports from China in 2020 was boosted by textile fabrics for face masks and personal protective equipment. The ONS added increasing demand for commodities produced by China such as electronic goods "likely explains the increasing imports seen in 2020".
"The pandemic has had an impact here as China has come back earlier and stronger economically than other countries. So, there may be some catch-up from others post-pandemic. Nevertheless, the faster growing economies and markets remain in Asia," Rowley said.