Data centers tap growing market
By HE WEI in Shanghai | China Daily | Updated: 2021-06-05 08:32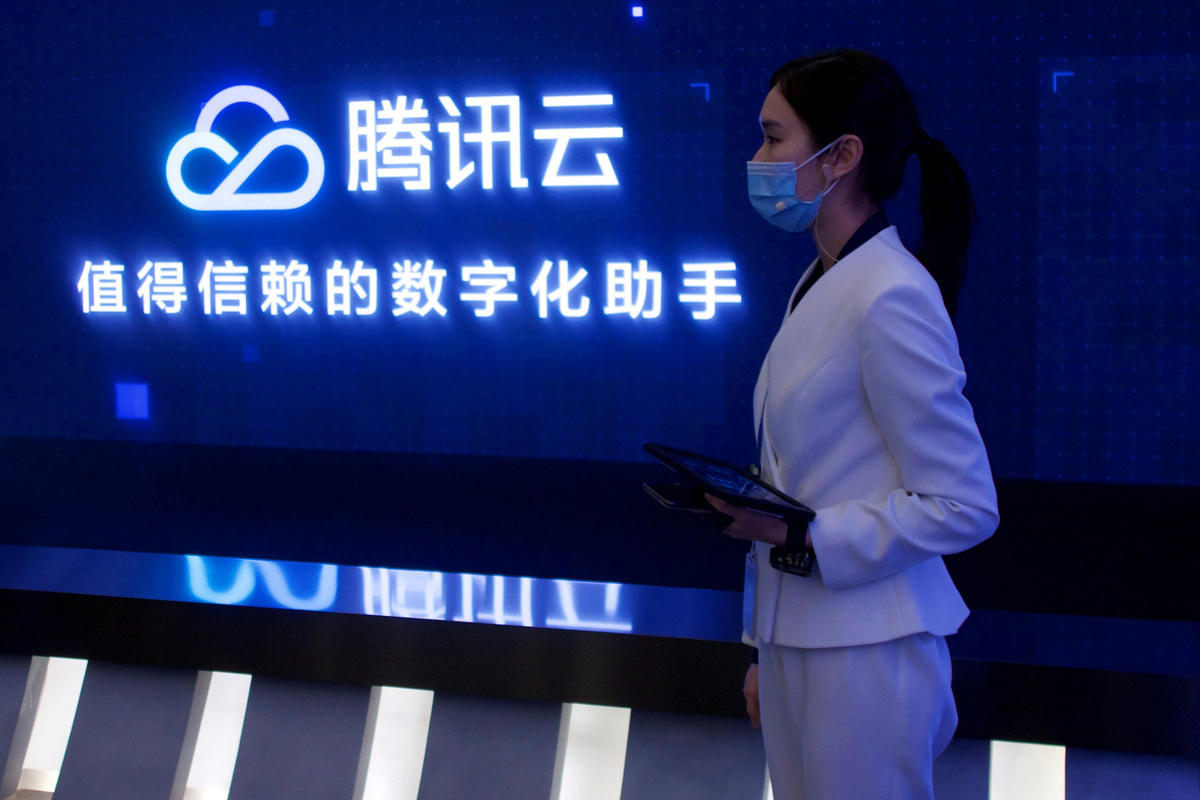 Chinese tech companies are quickening their pace to deploy internet data centers globally, tapping the ever-growing business needs from both international companies and Chinese enterprises marching overseas.
In the latest instance, Tencent Cloud, the cloud-computing arm of Tencent Holdings, is launching four new internet data centers, making its service available in 27 regions and 66 availability zones worldwide.
The newly added IDCs in Bangkok, Frankfurt and Tokyo marked the second availability zone-or isolated locations within data center regions from which public cloud services originate and operate-in each of these locations. The Hong Kong one represented the third such zone in the city, all of which aim to address ever-growing business needs around the world.
"The launch of the new IDCs in Bangkok, Frankfurt, Hong Kong and Tokyo at the same time is a significant development in our strategy to rapidly and efficiently expand our international portfolio," Poshu Yeung, senior vice-president of Tencent Cloud International, said in a news release. "We are also planning to have over 30 percent growth in terms of our IDCs all over the world by end of this year."
A study from Frost and Sullivan found that 52 percent of organizations globally are using cloud services as of 2020, with another 34 percent expected to add cloud infrastructure within the next two years.
Consultancy Gartner also indicated that worldwide end-user spending on public cloud services is forecast to grow 23.1 percent in 2021 to $332 billion, up from $270 billion in 2020.
In late 2020, Tencent Cloud opened its second availability zone in Korea, followed by the first IDC in Indonesia as well as the third availability zone in Singapore in April 2021. The company said it is set to launch its second Indonesian IDC and its first in Bahrain by the end of the year.
Likewise, e-commerce giant Alibaba Group Holding is sparing no effort in IDC construction. Its cloud arm currently operates 74 availability zones in 24 regions around the world, helping companies foster their digital transformation progress and business efficiency.
For instance, PrestoMall, Malaysia's largest homegrown e-commerce platform, adopted Alibaba Cloud's PolarDB, a cloud-native relational database to power its next phase of growth while maintaining cost efficiency, witnessing over 40 percent cost reduction after the data migration, according to the company.
Inside China, companies are busy forging closer ties in data operations thanks to data's growing importance in business. For instance, data management solution provider Lenovo NetApp Technology entered into a strategic partnership with Global Data Services to cooperate in data center operation services and storage products and solutions.
The pair pledged to work together to create a new generation of data management services based on multi-cloud interconnection, and a one-stop service that meets the complete end-to-end needs of enterprise-level users.
"The digital economy is the driving force for China's development outlined in the 14th Five Year Plan," said Eric Lu, CEO at Lenovo Net-App. "Our cooperation will provide data momentum for the transformation, upgrading and innovative development of Chinese enterprises, and help them better march toward the new journey of the digital economy."