TV series pays tribute to CPC's glorious chapters
By Xu Fan | chinadaily.com.cn | Updated: 2021-06-08 15:27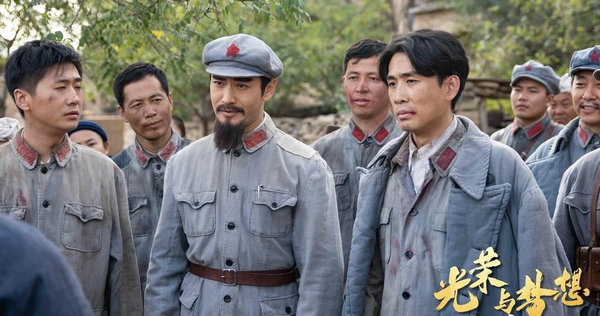 Glory and Dream, a 40-episode revolutionary TV series under the helm of award-winning director Liu Jiang, has recently made a splash online, topping the popularity list on several mainstream streaming sites such as Tencent Video and iQiyi.
Spanning around 35 years, the drama chronicles the milestone chapters in the history of Communist Party of China, ranging from the Party's founding to Red Army's Long March (1934-36) and Chinese People's Volunteers entering Democratic People's Republic of Korea to fight in the War to Resist US Aggression and Aid Korea (1950-53).
The drama started to air on Dragon TV and Beijing Satellite TV since May 25, with the most popular episodes attracting nearly 4.3 percent of all television audience in China, much higher than the threshold at 1 percent.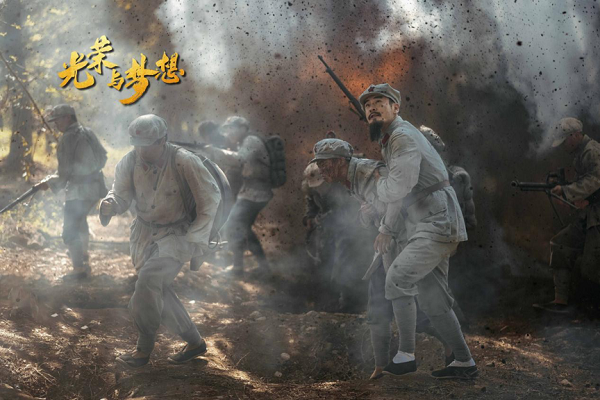 Featuring more than 400 characters mostly based on historical figures such as Mao Zedong and Zhou Enlai, the drama interweaves a lot of incidents, conflicts and meetings that were pivotal to propel CPC's revolutionary victory.
Besides, there are also some touching scenes to unravel the lesser-featured personal moments of influential historical figures. For instance, in the opening scene of the first episode, Chairman Mao Zedong was missing his late wife Yang Kaihui, shedding tears alone in his study when he saw a wooden comb once used by Yang.
A-list actor Huang Xiaoming plays Zhou Enlai when he was young in the TV series, with the most epic scene being Zhou as one of the top commanders in Xiangjiang River Battle, the fiercest and most dangerous campaign for the Red Army since the Long March started in 1934.