Online medicine purchases gain ground in China
By Zheng Yiran | China Daily | Updated: 2021-06-12 09:22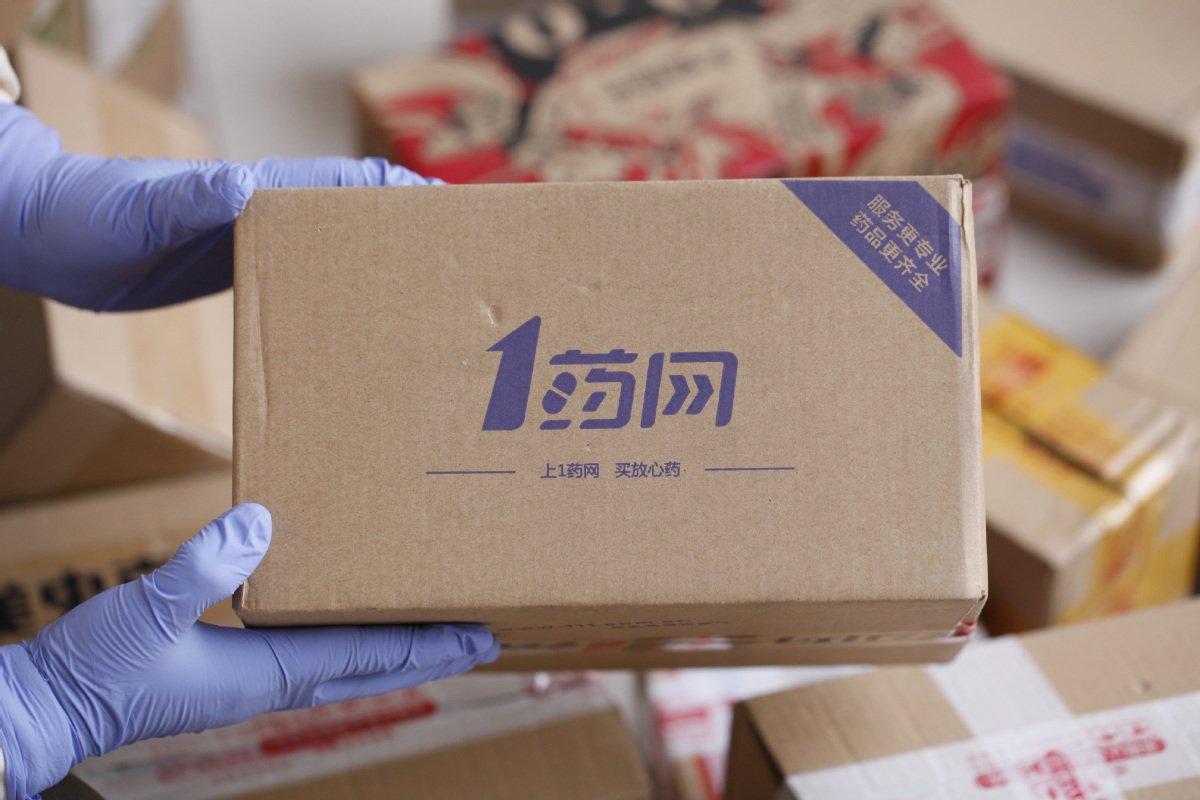 The first online pharmacy in China, namely Shanghai First Pharmaceutical Co Ltd, was set up in 1998 and started online medicine services.
In 2005, the National Medical Products Administration launched a temporary guideline on internet-based medicine transactions. Policy directions on online pharmacies has been moving back and forth, with third-party online medicine retail even being suspended for a time.
During the 13th Five-Year Plan period (2016-20), several favorable policies for the sector were launched, boosting the further development of online pharmacies. In 2016, the Ministry of Commerce issued a development timeline for national medicine circulation, encouraging the application of mobile internet and internet of things in the medicine distribution sector, to diversify the various supply channels.
In 2017, the State Council, China's cabinet, launched a document to remove two approval procedures for online pharmacies, thereby lowering the threshold of the industry. "Yet the government still maintains strict supervision over the medicines being sold online," Xiang said.
Though online pharmacies experienced rapid growth during the epidemic period, experts are apprehensive whether the same can be sustained in the long term.
"When the platform is not a 'must have', companies should improve their technology, content, products and services to enhance user experience and retain users," said Sun Mengzi, a senior analyst at Beijing-based market consultancy Analysys.
In addition, the huge number of users who used online pharmacies during the epidemic period can serve as an ideal database for future reference, said experts.
According to a report from 111 Inc, men born in the 1970s and 1980s were the main consumers of online pharmacies. During the epidemic period, men accounted for 64 percent of the total, and said they prefer to purchase medicines online because of convenience and privacy.
Customers born in 1970s and 1980s accounted for 53 percent of 111 Inc's total users, as consumers of these ages usually start to face the early onset of various diseases. They pay increasing attention to their health, and are willing to manage their health through online diagnosis and medicine purchases, said the report.
In terms of user distribution, according to the report, users from first-tier and third to fourth-tier cities are becoming the target group for online pharmacies, as the former values the convenience, while the latter have relatively inadequate access to offline medical resources.
Yu Gang, co-founder and executive chairman of 111 Inc, said:"Pharmaceutical e-commerce platforms have effectively resolved the pain points of various types of patients, and fueled the habit of online medicine purchases, thereby creating a solid foundation for the rapid and sustainable development of the sector in the post-COVID era."
Xiang said that to better satisfy consumer needs, while focusing on medicine services, online pharmacies should also strengthen their healthcare consultation services, so as to form a closed loop from diagnosis to medicine deliveries.