Back to the office? Some prefer to quit
By MINLU ZHANG in New York | China Daily Global | Updated: 2021-06-17 10:53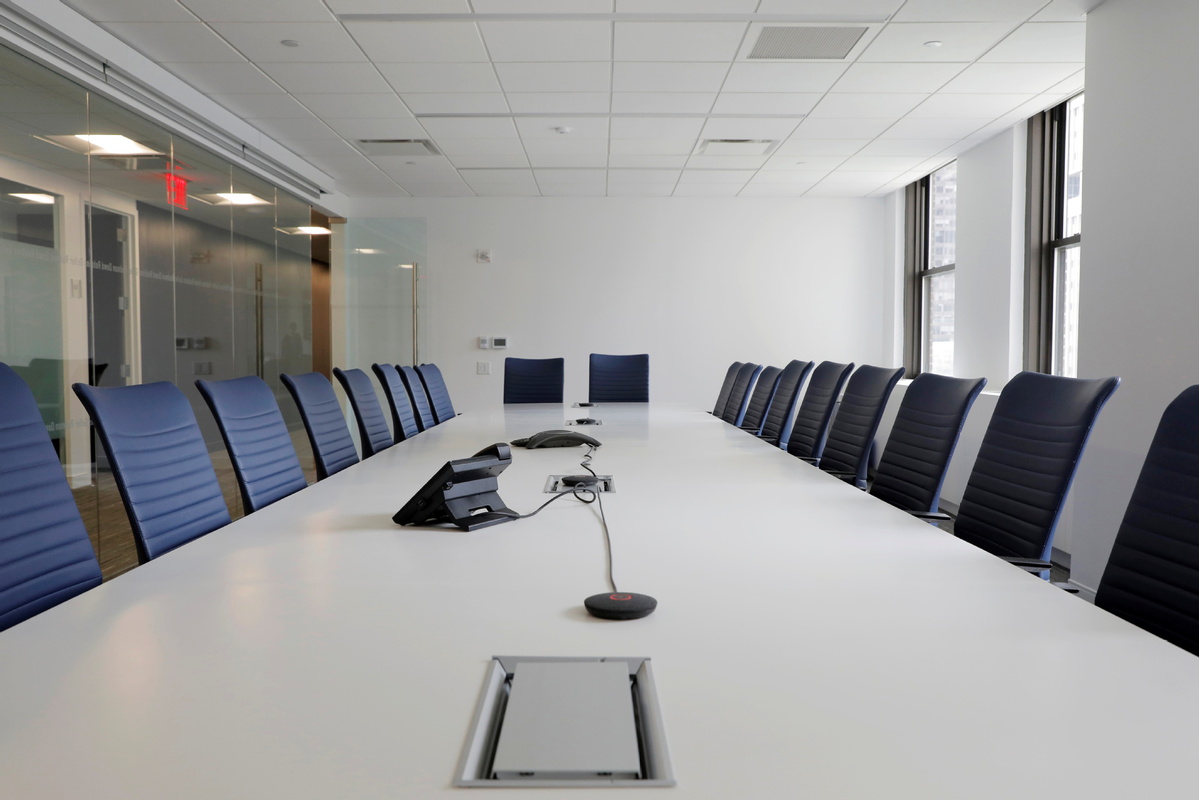 The widespread vaccination rollout in the US is helping to fill restaurants and airline flights, but it hasn't propelled employees back to the office, as empty office buildings still prevail in major cities, and some workers are saying they would rather quit than return to the office.
As of Monday, fewer than 3 out of 10 workers were at the office on average in 10 top cities, including New York, Los Angeles, San Francisco and Washington DC, according to the latest data from Kastle Systems, a nationwide security company.
An average of 31 percent of white-collar employees had returned to the workspace they occupied before the COVID-19 pandemic, according to Kastle. The company monitors access-card swipes in more than 2,500 office buildings in cities across the country.
Office workers "are not coming back in force yet", Mark Ein, Kastle's chairman, told The Wall Street Journal. "Habits that have been formed over the last year and a half are going to take a while to break."
That 31 percent return rate is the highest office-occupancy rate that any city has reached since the beginning of the pandemic. In some cases, employees have pushed back on their employers' requests to return to the office. Some companies are waiting until September when vaccinations will be more widespread, and schools will be in session.
Morgan Stanley Chief Executive Officer James Gorman sent a tough message to New York-based employees who don't want to return to the office. Gorman, according to the Financial Times, said about his return-to-the-office plan, "If you can go into a restaurant in New York City, you can come into the office."
To underscore his desire for people to return to their respective offices, Gorman said he would be "very disappointed" if workers have not "found their way into the office" by the Labor Day holiday on Sept 6.
Tech giants such as Apple and Google also have recently reversed pandemic working conditions, asking their staffs to return in the next few months.
Last week, Amazon also told employees that they are expected to work in-office at least three days a week, with the specific days to be decided by leadership teams.
Businesses in New York City can welcome back all employees without social distancing or health screening. New York Governor Andrew Cuomo announced Tuesday that the state is lifting nearly all COVID-19 restrictions after reaching the threshold of 70 percent of adult residents having received at least one vaccine dose.
However, almost 60 percent of employees who responded to a survey say they would quit their job if forced to return to the office, and more than a third of employees want to work from home permanently, according to a survey of more than 2,100 people in May conducted by FlexJobs, a job-listings platform. Just 2 percent of employees said they would like to return to the office full time.
Many reasons are making it hard for businesses to get employees back to the office. They have enjoyed the flexibility of remote work as well as cost savings. The FlexJobs survey found that the average employee has saved $5,000 during the pandemic due to a lack of commuting and meal costs.
Others are enjoying the lower cost of living or less expensive housing by working from home. Many employees still are worried about the coronavirus, and some are looking for higher pay to make up for their spouses' job loss or are reconsidering changing their career path.
"Even under these strained and unusual circumstances, (employees) appreciate the benefits to such a strong degree that they would leave their current jobs in order to keep working from home," Sara Sutton, founder and CEO of FlexJobs, said in a statement.
In April, the share of US workers leaving jobs was 2.7 percent, according to the Labor Department, a jump from 1.6 percent a year earlier to the highest level since at least 2000.
By some estimates, 1 in 4 workers are considering quitting their jobs after the pandemic, according to a survey conducted by Prudential Financial, a global insurance company. The data include a March 2021 survey of 2,000 employed adults.
Those who want to quit say overwhelmingly that they are looking for a new job with more flexibility. Even among those who aren't considering changing jobs, half of the people currently working remotely say if their current company doesn't continue to offer remote-work options long-term, they will look for a job at a company that does.
"The landscape of remote work has permanently changed as a result of COVID-19, and its impact will be felt in the job market and the workplace well into the foreseeable future," Sutton of Flex Jobs said.