UN wants Great Barrier Reef put on 'in danger' list
By JONATHAN POWELL in London | China Daily Global | Updated: 2021-06-23 09:34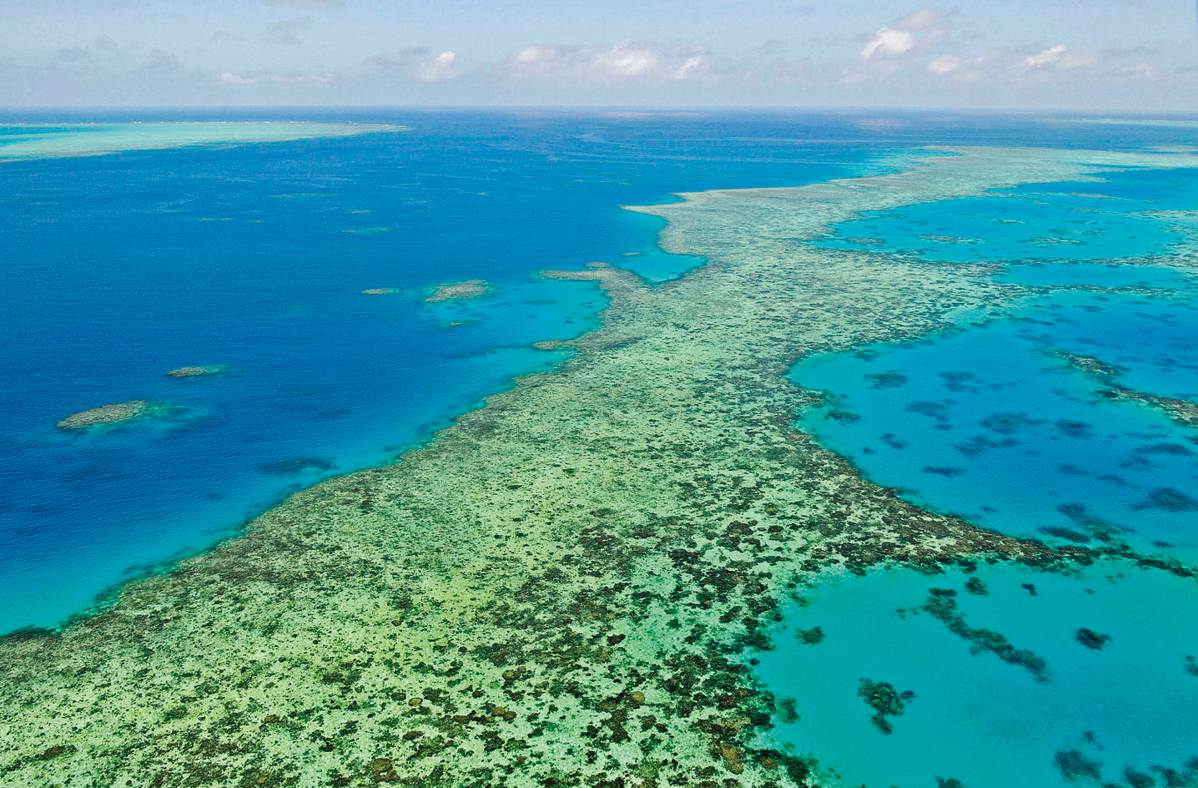 Damage caused to Australia's Great Barrier Reef means it must be placed on a list of World Heritage Sites that are "in danger", say United Nations officials.
Following years of damage caused by climate change, the United Nations Educational, Scientific and Cultural Organization, known as UNESCO, will seek to downgrade the status of the world's biggest coral reef system at a meeting next month.
The UN cultural body released a draft report on Monday that urged Australia to take "accelerated action at all possible levels" on climate change, news agencies reported.
Australia's environment minister, Sussan Ley, on Tuesday protested the move to downgrade the iconic site, saying that the country had spent "billions of dollars" on efforts to protect the reef.
"I agree that global climate change is the single biggest threat to the world's reefs but it is wrong, in our view, to single out the best-managed reef in the world for an 'in danger' listing," she said in a statement.
She added that it was a "backflip on previous assurances from UN officials".
There has been an ongoing dispute between UNESCO and the Australian government over the status of the site that extends 2,300 kilometers off Australia's northeast coast.
The reef gained its World Heritage ranking in 1981 for its "enormous scientific and intrinsic importance" and UNESCO first debated its "in danger" status in 2017, the BBC noted.
Climate change has pushed the reef into "critical" condition, according to a report from the International Union for Conservation of Nature, published in December.
The World Wide Fund for Nature-Australia and the Australian Marine Conservation Society are among organizations that have been pressuring the Australian government to take stronger action on cutting greenhouse gas emissions.
WWF-Australia noted that key points of the UN draft recommendation include that the "long-term outlook for the ecosystem of the property has further deteriorated from poor to very poor", and that the "property has suffered significantly from mass coral bleaching events in 2016, 2017 and 2020".
The government has resisted calls to commit to a target of net-zero emissions by 2050, according to the environmental campaigners. The nation's current emissions reduction target is 26-28 percent of 2005 levels by 2030, and it has not updated its climate goals since 2015, they said.
"The recommendation from UNESCO is clear and unequivocal, that the Australian government is not doing enough to protect our greatest natural asset, especially on climate change," said Richard Leck, head of oceans for WWF-Australia, as quoted in an online statement from the organization.
He added: "UNESCO is saying it's critical for Australia and other nations to do everything possible to limit global temperature increase to 1.5 C."
Australia's prime minister, Scott Morrison, said during a virtual climate conference with global leaders in April that Australia hoped to become carbon neutral "as soon as possible" without harming its economy, which is heavily dependent on fossil fuel-powered infrastructure.