Growing red tourism set to help develop local economies, experts say
By ZHU WENQIAN | China Daily | Updated: 2021-06-29 08:58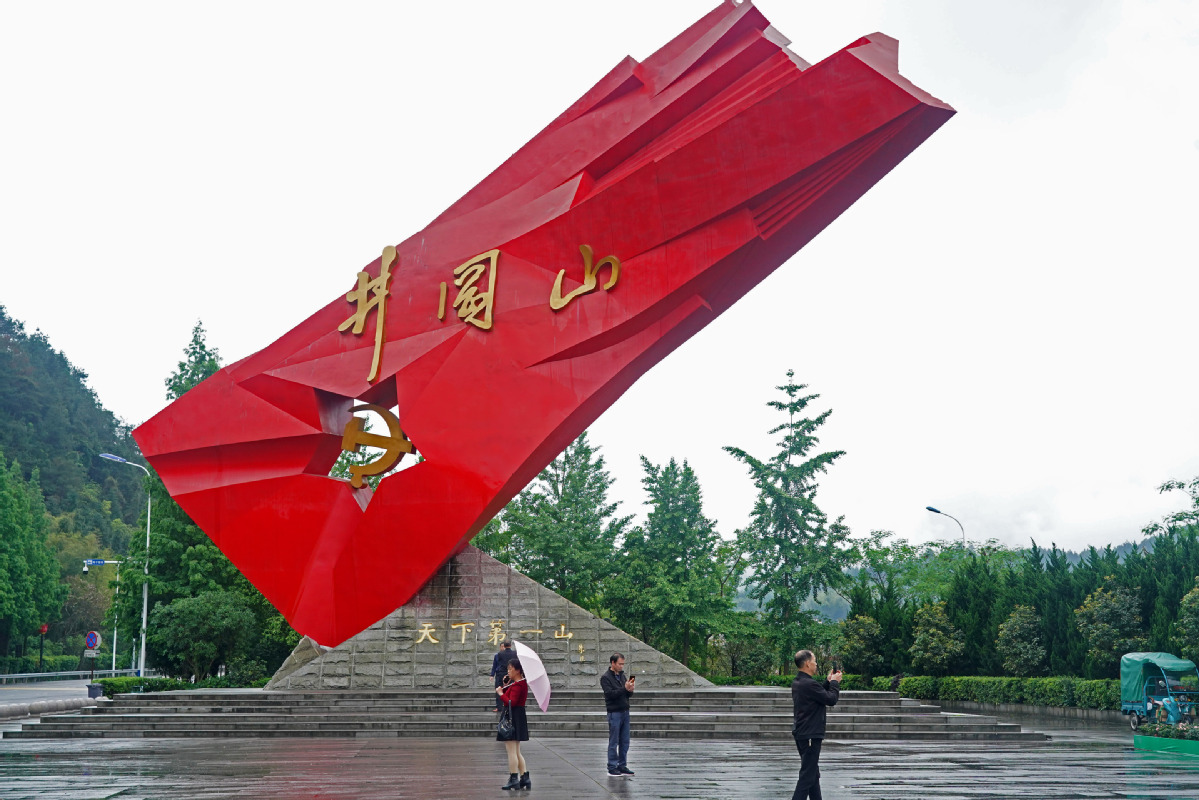 As Thursday, which marks the centenary of the founding of the Communist Party of China, nears, the growing red tourism trend among young travelers is expected to help develop transportation networks and grow local economies at city, county and village levels, industry experts said.
Red tourism focuses on tours exploring the history of the CPC before the founding of the People's Republic of China in 1949.
For instance, Qunar, a Beijing-based online travel agency, has cooperated with major domestic airlines to launch a 100-day red tourism summer promotion event in the run-up to July 1.
Qunar's partners include Air China, Hainan Airlines and Shenzhen Airlines. Their tie-up offers one-way flight tickets for around 100 yuan ($15.5) each to red tourism destinations.
More than 200 red tourism spots figure in the directory of the National Development and Reform Commission. Of them, 39 are in major cities; but, about 80 percent of the 200 spots are in smaller cities where the transportation and connectivity are underdeveloped, necessitating a combination of flights, train rides, and road trips to reach them.
Developing them would make travel easier, cheaper, and also drive local development, including tourism, Qunar said.
"Developing red tourism would stimulate the consumption upgrade of medium-sized and smaller cities and further drive the cities' development," said Lan Xiang, data research director of Qunar.
"The combination of flights and other forms of transportation can help lower travel costs. Such options are more attractive to price-sensitive young travelers. Besides, they can help develop local transportation and drive local economic growth," Lan said.
During the Labor Day holiday in May, the number of tourists aged 25 and below who booked red tourism trips accounted for 19.1 percent of total travelers, a record in recent years. Their numbers have increased for three years in a row, Qunar said.
During the May holiday, those who booked red trips on Qunar spent 1,903 yuan per person on average, a record.
For destinations such as Bazhong in Sichuan province, Zhangjiakou in Hebei province, and Yueyang in Hunan province, flight booking volumes saw a significant growth year-on-year, Qunar said without disclosing actual trade figures.
Changsha, capital of Hunan province, emerged an increasingly popular travel destination for young Chinese. With a concentration of red tourism spots and also known for various delicacies, the city saw tremendous growth in the number of tourists in the first half of this year, Qunar said.
In 2020, more than 100 million people took red trips, according to data from the Ministry of Culture and Tourism.
The per capita annual spends during such trips last year reached 1,287 yuan. The total sales revenue generated by the red tourism market exceeded 100 billion yuan, Qunar found.
"Those red tourism spots should further develop high-quality travel resources and make more efforts in marketing and branding," said Zhu Yaochun, deputy chairman of the China Air Transport Association.
"Online travel agencies can help promote the products by launching featured and customized red tourism routes and offer more chartered flights to red tourism destinations and thus help attract more young travelers," he said.
Luo Xiang, an analyst with the LeadLeo Research Institute, said with the ongoing COVID-19 pandemic necessitating continued overseas travel restrictions, China will further harness its domestic travel resources and drive the domestic tourism sector this year. And the red tourism segment is foreseen generating considerable growth.