Skyscraper fever seen cooling down over time
By WANG YING in Shanghai | China Daily | Updated: 2021-06-29 10:16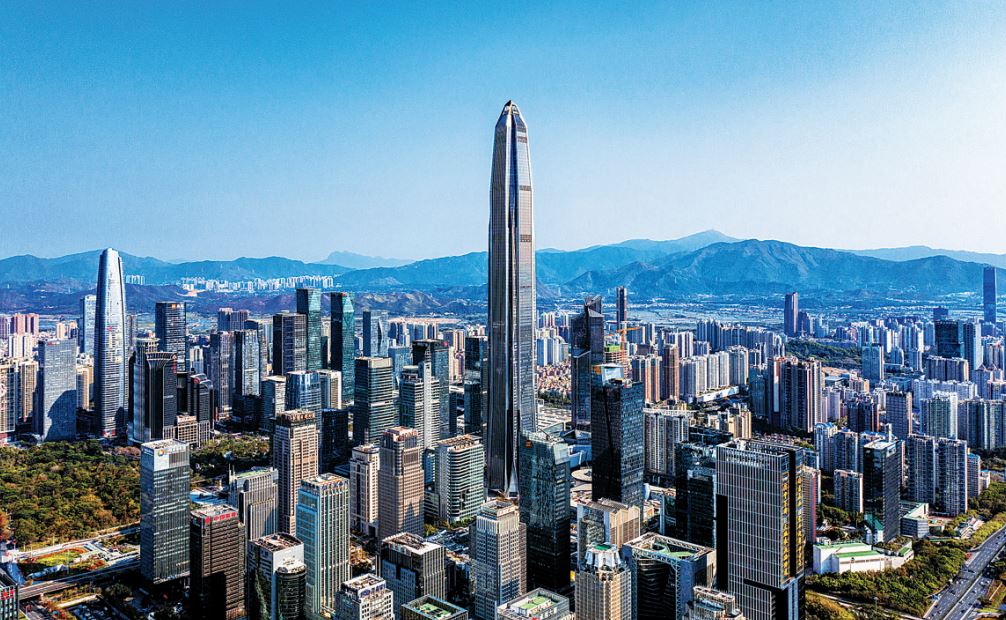 Sites of skyscrapers, which create Chinese cities' unique skylines, were once a hotbed of cranes and scaffolding across the nation. But in recent years, the enthusiasm for concrete monsters is starting to cool down as there is a growing appreciation for rational, greener urban architectural development.
As of June, half of the world's tallest buildings were located in the Chinese mainland, including the 632-meter Shanghai Tower (world's second-tallest), Shenzhen's Ping An International Finance Centre (fourth), the Tianjin CTF Finance Center and Guangzhou CTF Finance Center (both seventh) and China Zun Tower in Beijing, according to SkyscraperPage.com.
As of April 2020, there were 1,938 buildings rising above 100 meters scattered across the country, indicating Chinese cities' preference for high-rises, the People's Daily reported.
The development of skyscrapers began with the economical use of urban plots amid limited land supply. But now, more criteria should be taken into consideration when cities are planning new skyscrapers, including the city's population, cost efficiency, construction life-cycle management and sustainable development, said Zhu Lei, senior director and head of research and consultancy with Knight Frank.
Yuan Xiaochao, head of research in East China with Colliers, said the earlier skyscraper fever can be seen as a barometer of economic development. There was a period of time when cities raced to build the tallest towers, but many of the skyscrapers eventually suffered when economic difficulties led to their extended construction time frames relative to shorter edifices.
High-rise development is still ongoing, but much of the impetus has been taken out of the market as the sector becomes more rational, according to James Macdonald, head and senior director of Savills China Research.
"Tenants don't need skyscrapers-they need well-built office buildings. High density, high efficiency developments with access to infrastructure can be created without building supertall structures," Macdonald said.
To some extent, the craze for tall buildings is a result of China's urbanization and urban construction capability reaching certain levels, but the excessive construction is not in line with the economic development status observations, said Li Ling, president of CBRE China.
Amid such a market situation, the central authorities announced restrictive measures to control the building of ultrahigh edifices over the past few years, and the cooling of the skyscraper sector signals that China's urban construction scenario is entering a higher level that sharpens focus on the integration of urban buildings and local natural and cultural elements.
"This lets each city display its unique architecture style," Li said.
After restrictions by the Ministry of Housing and Urban-Rural Development on building heights took effect in 2020, it can be expected that the high-rise craze is likely to lose steam in the future, said Shaun Brodie, senior director and head of occupier research for China at Cushman & Wakefield.
Moving beyond skyscraper landmarks, Chinese urban architecture will now focus more on tradition, history and culture. Architecture and urban planning are both material creations and cultural creations. China's urban planning outlay in the future will continue to protect and renew historic buildings and will create modern buildings that feature local characteristics.
Urban architecture in China in the future will also strive to be greener and more cognitive. "The 14th Five-Year Plan (2021-25) places emphasis on environmental sustainability and further technological development. As a result, we do expect urban architecture in China to implement energy-saving strategies, emissions reduction strategies and smart building strategies and contribute to an environmentally friendly and smarter society in the future," Brodie added.